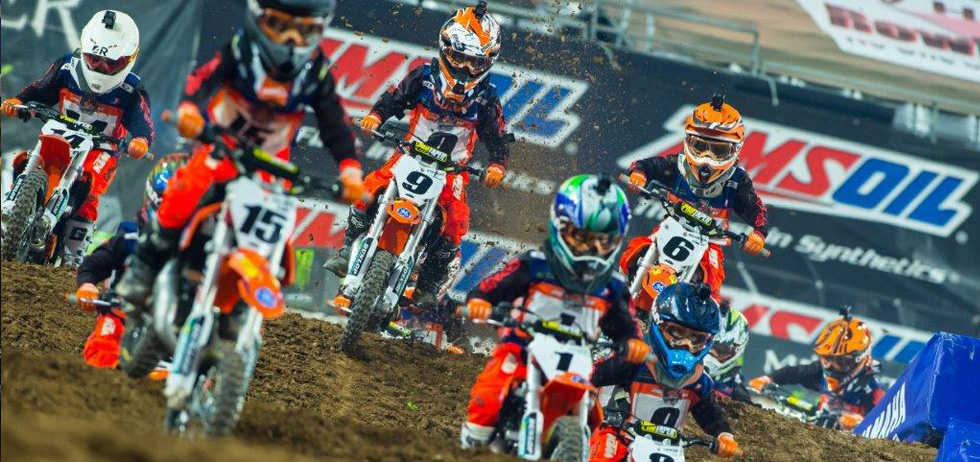 KTM Australia's highly decorated Junior Motocross Racing Team is back bolder than ever for season 2016, with a couple of new faces to replace some departing talent.
Press release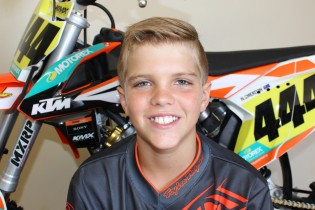 Highlighting the success of KTM Australia's junior development pathway, senior graduate Wade Kirkland has been promoted into the Raceline development squad, while national championship winner Jett Lawrence will move on to bigger things racing in Europe.
Filling their seats will be Sunshine Coast rider Noah Smerdon, who will compete in the 65cc and 85cc categories, as well as Western Australian Regan Duffy.
Eleven-year-old Smerdon is a dual and current Australian 65cc champion, while 13-year-old Duffy is the current Australian 85cc/150cc 12-U14 years class champion and also a national title winner for the last two years.
They'll join incumbent riders Rhys Budd and Mason Semmens, as well as former World Champion Caleb Grothues, who spectacularly got second in last year's 125cc U13-15 category after suffering a severe hand injury in a racing accident just a few months earlier.
"It's an exciting new year for the team with a couple of new additions whose form over the last two years has been too good to ignore," said KTM National Brand manager Tam Paul.
"They've really earned their place in the team and we're looking forward to a really solid year. After consolidating last year I think we are on track to get a big haul of results in 2016. I believe we've got championship winning riders in each class.
"Duffy and Smerdon have graduated from the dealer program last year to the factory outfit this year, and Kirkland has graduated up to the new Raceline satellite development team, which shows the validity of KTM's enhanced rider development formula.

We'd also like to express our excitement to bring on a new partnership with Dunlop Tyres, while maintaining partnerships with our current key partners, Motorex and Troy Lee Designs, all of which sees us in alignment with the senior factory motocross team."
The team is proud to announce a new key partnership with Dunlop, in addition to its existing relationships with Troy Lee Designs, Motorex, KTM Genuine Parts, KTM Power Parts and KTM Power Wear.
Each factory junior rider will also receive support from their local KTM Dealer:
Noah Smerdon – Pro-motorcycles Sunshine Coast
Regan Duffy and Caleb Grothues – Mandurah City KTM
Mason Semmens – Ringwood KTM
Rhys Budd – Dirtbike Factory