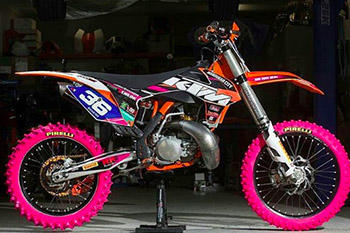 As the tenth and final round of the MX Nationals kick off in Coolum this weekend, teams will turn their gear pink to raise funds for the National Breast Cancer Foundation.
Story by Hayden Gregory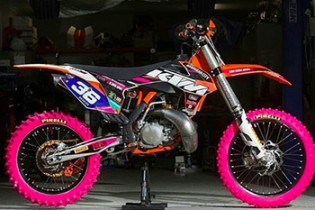 With the support of Williams Event Management, the weekend has been organised to support the charity and the fantastic work that they do. Bikes, helmets and gear will all be turned pink in a strong showing of community appreciation.
In celebration of the annual pink round, Williams Event Management will donate $30 from each entry, to the National breast Cancer Foundation for any rider that wears pink. Furthermore, all proceeds made from the bar on Sunday will also be donated alongside a mega auction which will take place on Sunday afternoon.
The auction will include a specially painted pink helmet, signed by all 2015 podium getters, as well as the World Champion VIP guests that will be in attendance. A range of other gear including jerseys will also be auctioned with all profits going directly to the foundation.
The final round of the MX Nationals is the perfect opportunity to remember loves ones, and show support for those we know touched by breast cancer. The national Breast Cancer Foundation is a fantastic organisation and one which we are extremely pleased to be affiliated with in the motocross community.