Thanks to the team at My Sport Live, no one will miss out this weekend, with the MX Nationals being live streamed to the Internet for all to watch completely FREE!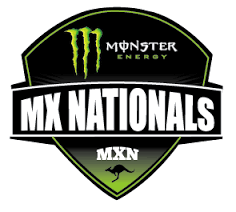 In 2013, live streaming of practice and qualifying was introduced to give fans a taste of the action at the track. This year the MX Nationals will bring you practice, qualifying, and the final moto of every class, making sure anyone can experience the thrill that comes from watching high quality Motocross racing.
Friends, family, sponsors, and fans can now jump onto the My Sport Live website and with the simple click of a button, feel like they are at the track with the rest of the MX Nationals crowd.
The broadcast will commence from 8:00am each round with practice and qualifying for each class. Then at 2:30pm we will get into racing coverage, with the final moto from MXD, MX2 and MX1.
Make sure you tune in at www.mysportlive.com.au from 8:00am Sunday March 30 and join us at Broadford, for of the opening round of the 2014 Monster Energy MX Nationals.
The MX Nationals are coming and you can count on My Sport Live to make sure you don't miss out.
Round 1 – Broadford, VIC
8:00am  Practice & Qualifying MXD,MX2,MX1
2:30pm  Moto 2 MXD,MX2, MX1
Round 2 – Appin, NSW
8:00am  Practice & Qualifying MXD,MX2,MX1
2:30pm  Moto 2 MXD,MX2, MX1
Round 3 – Wonthaggi, VIC
8:00am  Practice & Qualifying MXD,MX2,MX1
2:30pm  Moto 2 MXD,MX2, MX1
Round 4 – Murray Bridge, SA
8:00am  Practice & Qualifying MXD,MX2,MX1
2:30pm  Moto 2 MXD,MX2, MX1
Round 5 – Wanneroo, WA
8:00am  Practice & Qualifying MXD,MX2,MX1
2:30pm  Moto 2 MXD,MX2, MX1
Round 6 – Swan Hill, VIC
8:00am  Practice & Qualifying MXD,MX2,MX1
2:30pm  Moto 2 MXD,MX2, MX1
Round 7 – Conondale, QLD
8:00am  Practice & Qualifying MXD,MX2,MX1
2:30pm  Moto 2 MXD,MX2, MX1
Round 8 – Raymond Terrace, NSW
8:00am  Practice & Qualifying MXD,MX2,MX1
2:30pm  Moto 2 MXD,MX2, MX1
Round 9 – Gladstone, QLD
8:00am  Practice & Qualifying MXD,MX2,MX1
2:30pm  Moto 2 MXD,MX2, MX1
Round 10 – Coolum, QLD
8:00am  Practice & Qualifying MXD,MX2,MX1
2:30pm  Moto 2 MXD,MX2, MX1
– ends –