THUNDER ALLEY: Take the top five MX1 contenders, six test riders, 200 litres of Mt Franklins and enough sports tape to run a gymnastics team and we've got ourselves a shootout!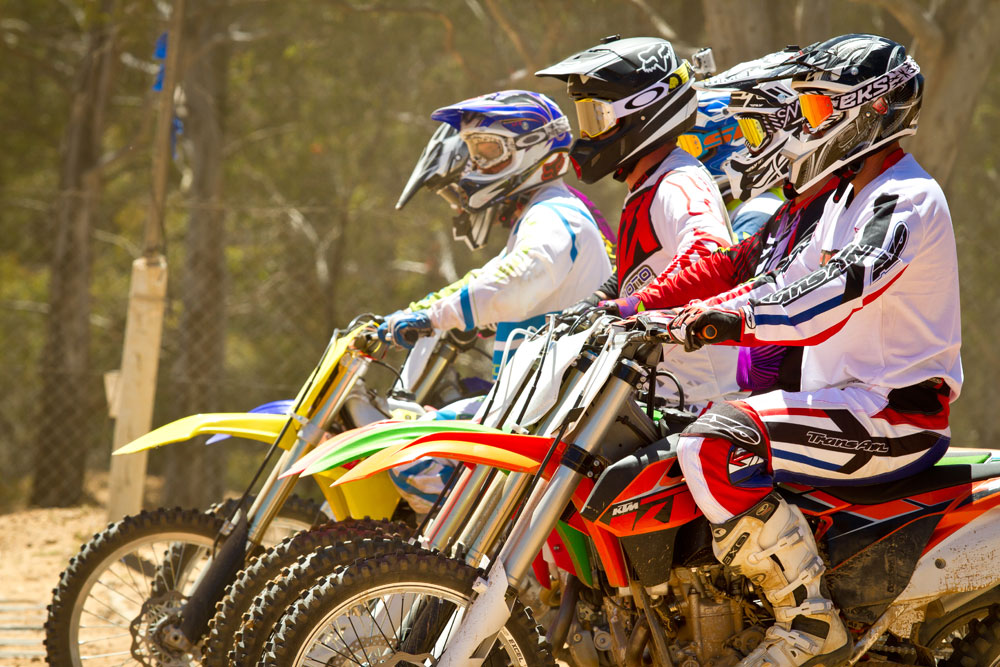 THE FORMAT
DIRT ACTION is back in the shootout game. After a few years of testing bikes individually, the team at DA decided it was the right time to round up the contenders and put them all through their paces in the one location.
So, with bikes from Honda, Kawasaki, KTM, Suzuki and Yamaha as well as a technician on hand from each of the manufacturers, we set about digging up as much info as we could to provide you the information you need.
We take the angle to describe each bike in detail so that if you were to lay down your hard-earned $11,000 on a brand-new 2014 motocross 450 bike you'd know what you're in for. Each of these bikes was presented in standard trim but we used a control Pirelli Mid Soft 32 tyre so the question of tyre performance wouldn't come into the equation.
We asked the technicians to set the ride height at their recommended levels, set bars, levers and pedals to the riders' liking and away we went. In a rotating order, each rider got plenty of time to adjust to the bike, making any basic adjustments and then providing feedback. Once all six bikes had been ridden and tested, we then allocated time for the testers to go back over any bikes they felt they needed to gather more info on or get a better impression of.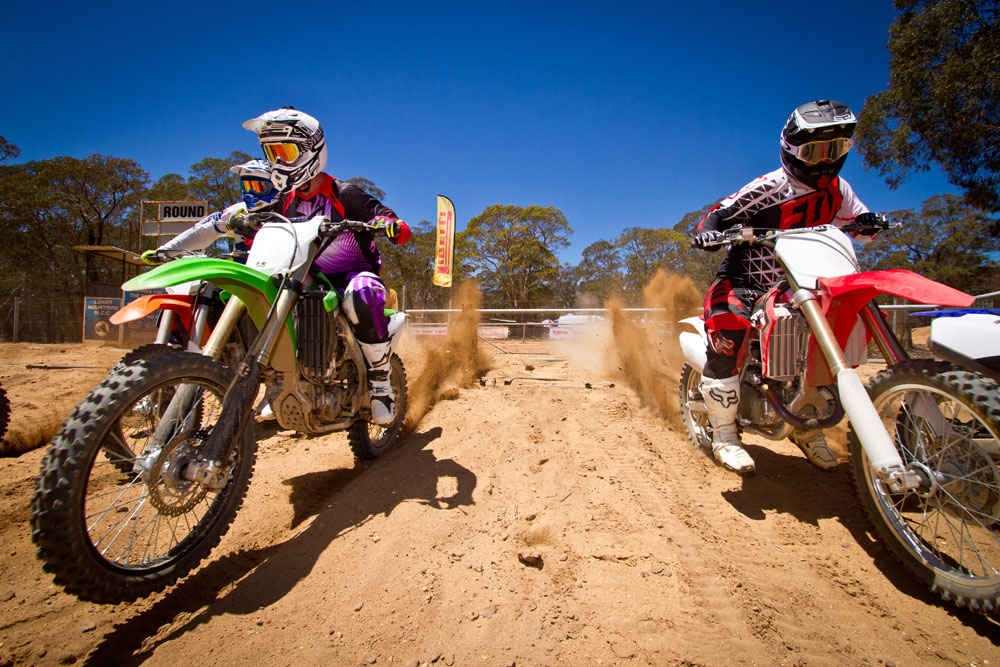 THE TESTERS
We've assembled an impressive crew for the 450cc shootout, one with a great range of experience and diversity in speed and skill. Not every guy who buys a 450 is a pro racer, just as not every buyer is a first-time hacker, so we ensured all our bases were covered with the test crew on board.
Long-time testers at DIRT ACTION include Shane Booth and Scott Bishop, both with years of testing under their belts and significant credibility in the industry.
Deputy ed Matt Bernard steps up to represent the casual motocross racer who manages a full-time job but likes to cut loose on the weekends. Matt races at a B Grade level.
Greg Masters takes of the weekend warriors. Greg likes to get off road but doesn't mind cutting lose on a motocross track and it took us well into the evening to pry him off the bikes.
We also had Andrew Hopson from Axis Motorsport come on board. Hoppo has seen the sport from all angles and all places after working with powerhouse US factory teams. He has a huge mechanical knowledge and is the perfect guy to provide any neutral information on the bikes.
Lastly, we had Michael Byrne join us for this test. Burner needs no introduction but we can tell you he was super excited about being involved and offered a range of insights that only a man of his level and experience can provide. It was the first time he'd ridden a complete range of bikes and, on top of that, he can't remember when he's even ridden a straight-up standard bike — for the past 10 years, he's been given a team bike and just rode what was beneath him.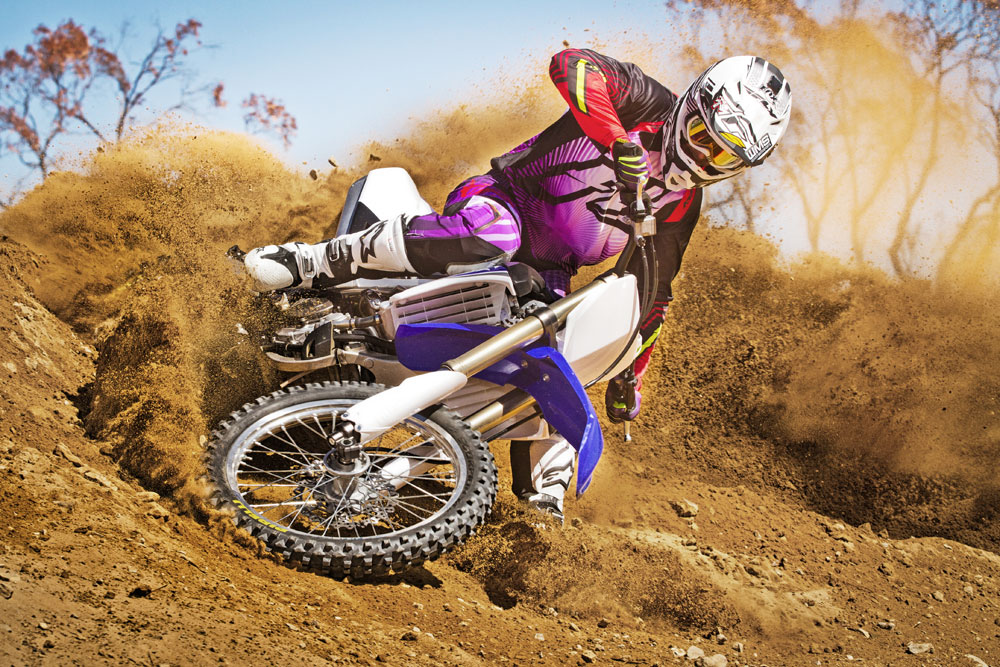 NO LOSERS
Taking into account that last sentence about Byrne, he came away from the test amazed by the level of performance of the bikes tested. Having raced for factory Kawasaki, Suzuki and Honda in the past 10 years, he's also had guest rides with JGR Yamaha and a spot on the KTM BTO team. Byrne has raced some of the best factory bikes built during his career so, when he comments on the high level of performance of the 2014 standard models across the board, you know it's right.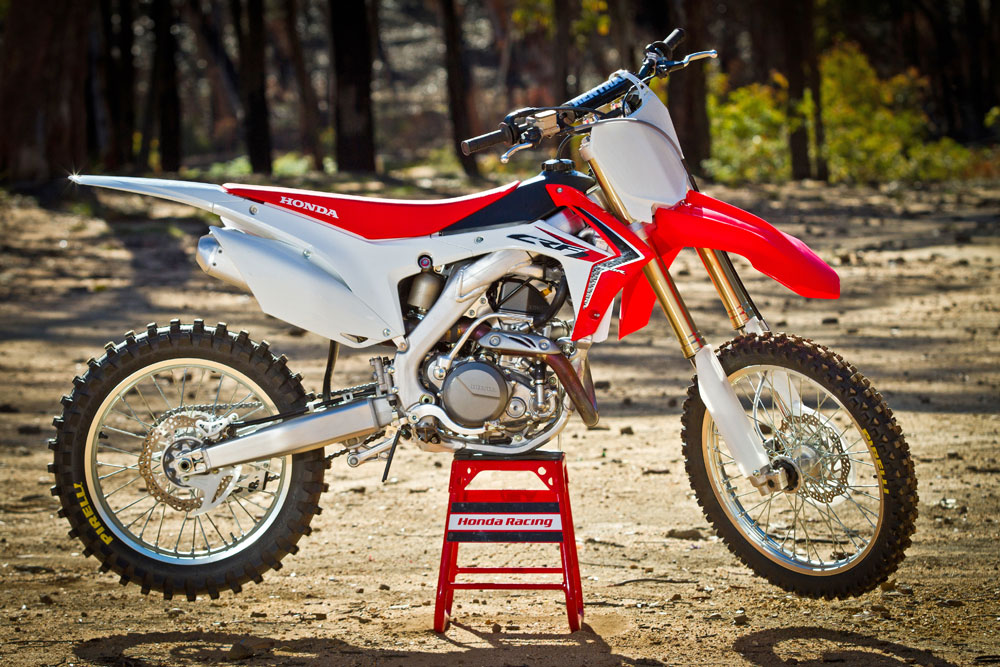 Honda CRF 450R
"The power didn't blow my wig back but the handling, controls and seating position had a comfortable and familiar feel. In comparison to the other bikes, it didn't seem to possess that aggressive MX attitude one would expect from a bike in this class. This could be a good or bad thing, depending on how you look at it." – Greg Masters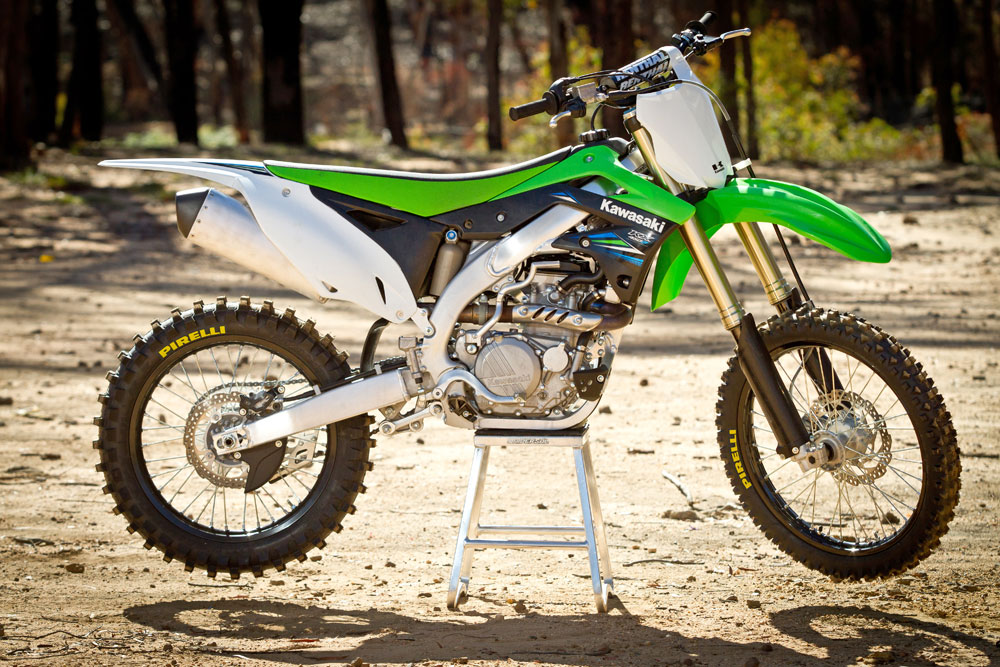 Kawasaki KX450F
Kawasaki didn't change much for 2014 and it probably didn't need to as its major overhaul in 2012 picked up the majority of the issues. Some fine-tuning in 2013 and now 2014 has left the Kawie a very refined bike. – Scott Bishop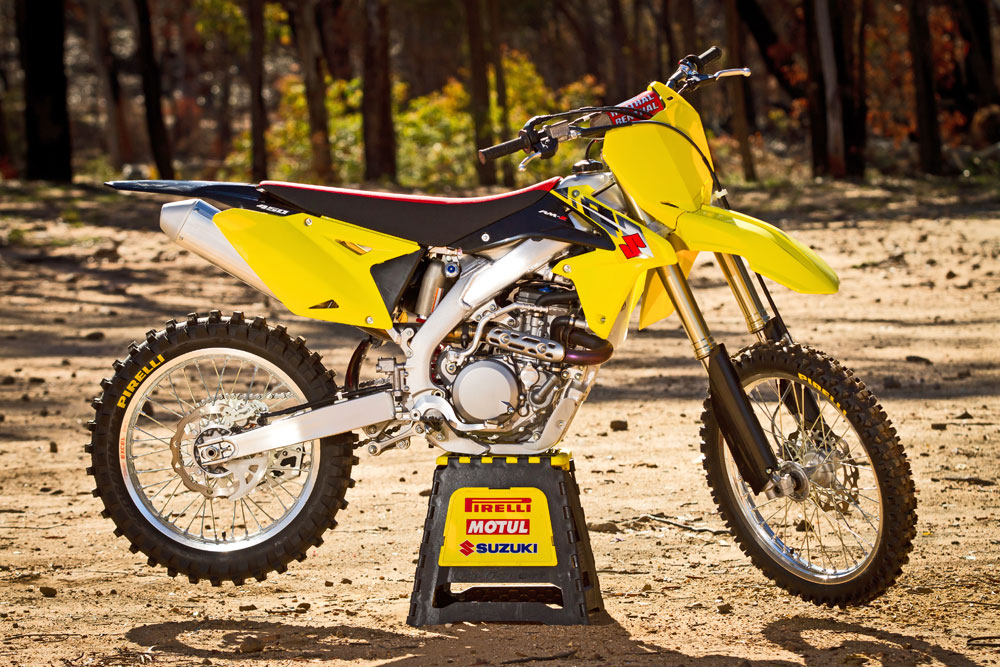 Suzuki RMZ 450
"I found the RMZ to be a bit of an all-rounder. The bar position felt lower than the other bikes but it was still comfortable. The bike had a smooth power delivery that hooked up well on the dry and dusty track. The RMZ to me felt the lightest to handle of the 450s out on the track. I'm also a huge fan of the way the RMZ turns, especially in the flat corners. A good all-round package and very much a race-winning contender in its stock form." – Greg Masters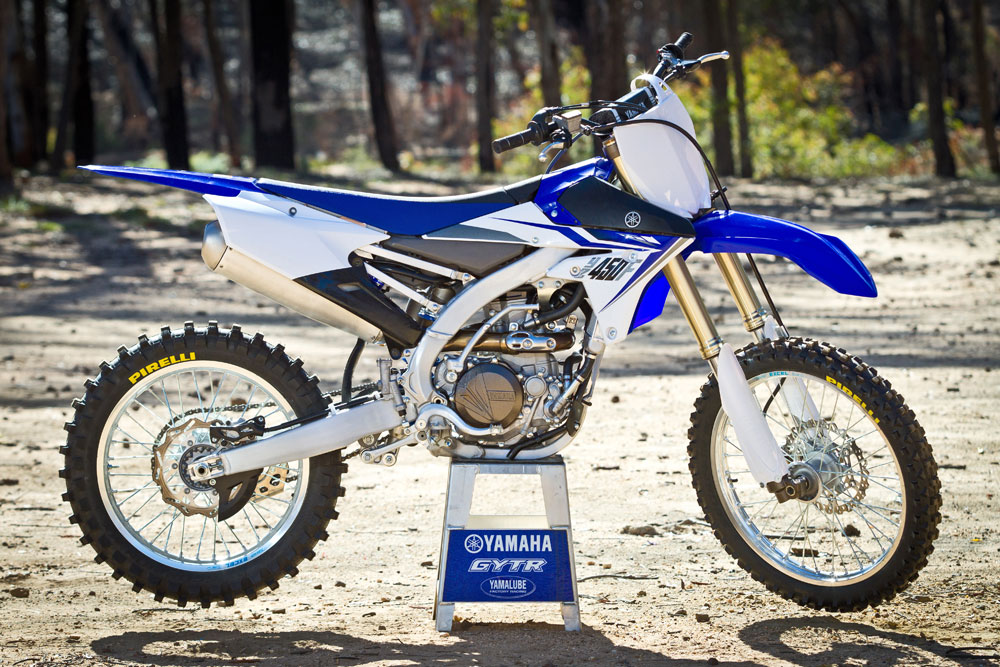 Yamaha YZ 450F
"I definitely was surprised with the Yamaha after what I've heard and last time I rode one. The front felt a little soft compared to the rear but overall it's much improved from the last YZ450 I rode." – Michael Byrne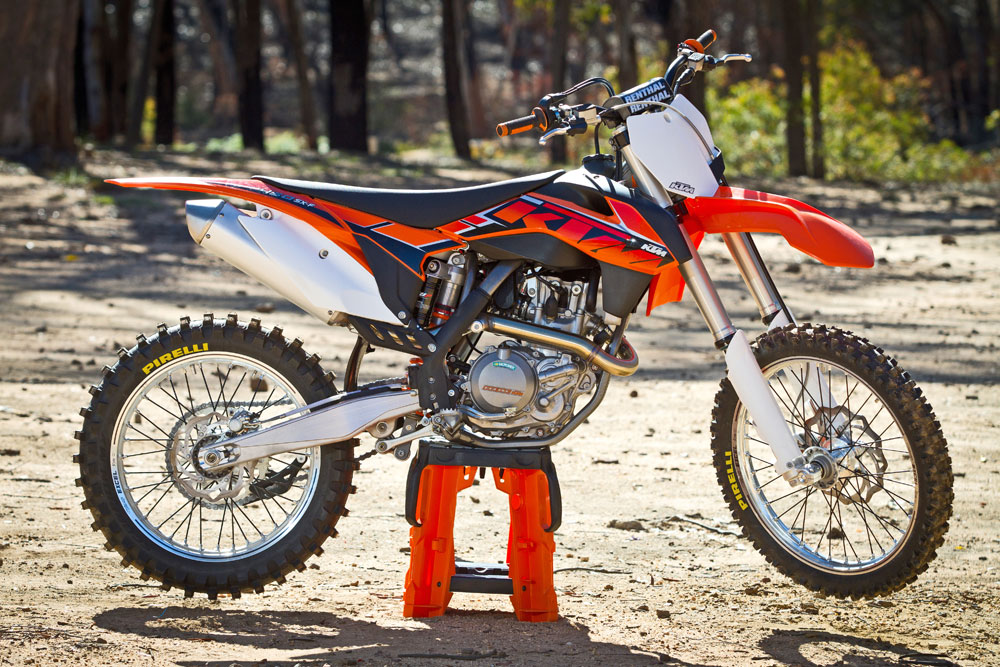 KTM 450 SX
"The engine on the KTM is very strong. On a grass track or a loamy, watered and prepped motocross track, it would be wicked fun. The quality of the motorcycle is first class. The grips are good, the handlebars oversized and the footpegs nice and meaty." – Matt Bernard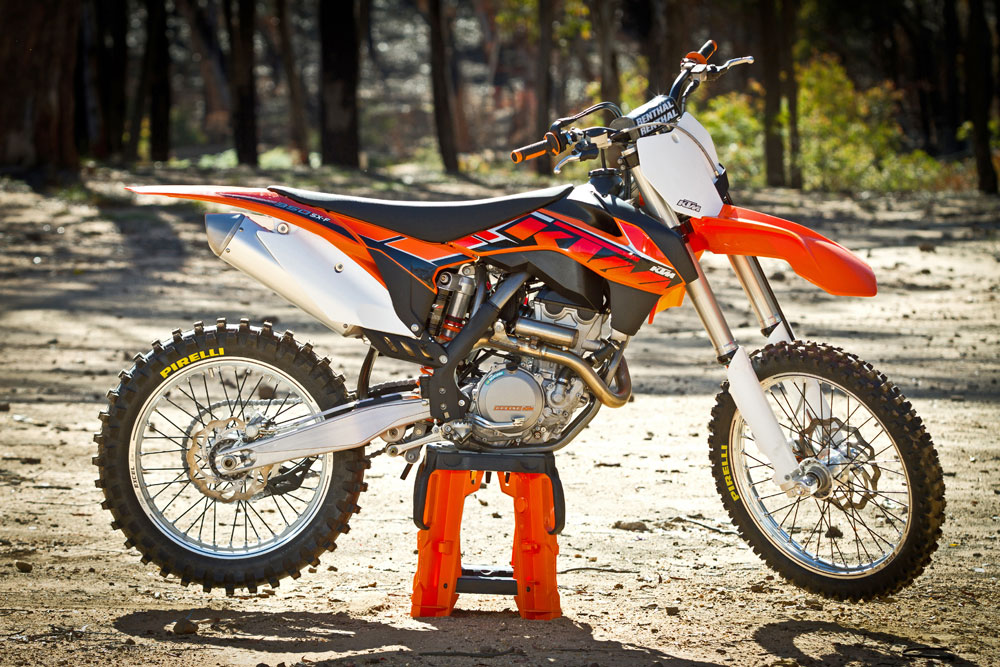 KTM 350 SX
"The power is much stronger than the original 350 and the bike does feel less than a 450 in terms of perceived weight when you're riding it. The engine works like a very strong 250F rather than a mellow 450: it revs to the moon and you have to keep it on song to get the most out of it." – Shane Booth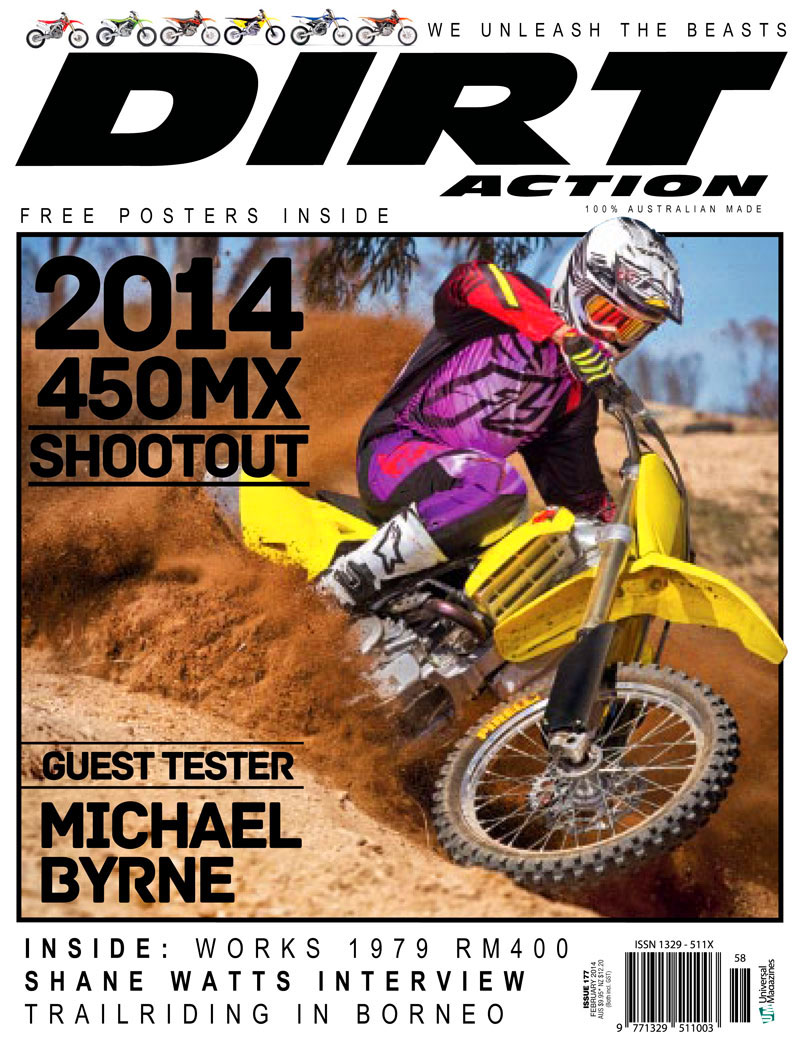 AND THE WINNER IS!
We'd love to tell you here, really we would. Instead you'll have to check out the MASSIVE 29 page feature in issue #177 which is on sale now featuring Michael Byrne on the cover.
Want more articles like this? Subscribe to Dirt Action Magazine.
THE FORMAT