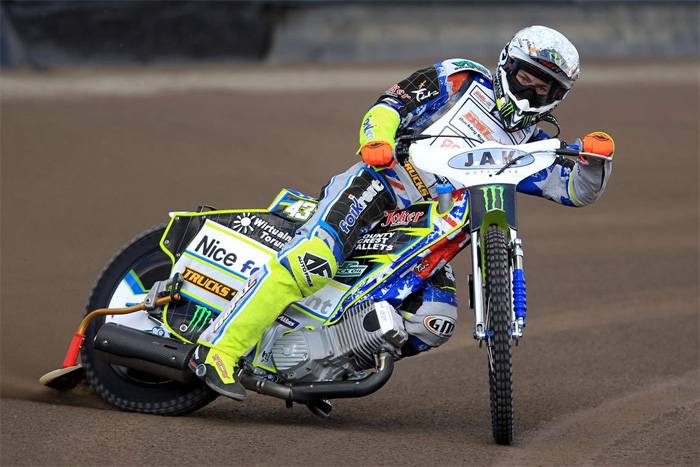 Darcy Ward has suffered a major back injury following a crash while racing for Polish Speedway team Zielona Gora
Story by Hayden Gregory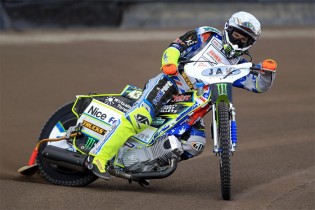 The Queenslander clipped the back wheel of fellow rider Artem Laguta which saw him thrown from his bike landing on the back of his neck and spearing into the nearby wall. It was confirmed after the race that Ward had no feeling in his lower body and had undergone immediate surgery.
Following the two and a half hour operation, Falubaz team doctor Robert Zapotoczny stated that the rider's condition was stable and he was breathing unaided.
"After a two-and-a-half-hour operation, Darcy is in a stable condition. He is able to breathe independently. He is conscious and he is able to answer simple questions. Darcy is able to execute simple actions and recognises other people." Zapotoczny told a press conference.
"Chris Holder arrived at the hospital last night and remains at Darcy's bedside following the cancellation of Elite League match between Poole and Swindon this evening. Darcy's mechanics are also constantly by his side. 
"There will be no further information or details about his injuries. Our next update will be on Wednesday. Two days should give us time to figure out the extent of Darcy's injuries. Also, he must give his approval to reveal information protected by medical confidentiality." Zapotoczny added
In emotional scenes a crowd of Polish speedway fans have gathered in the hospital grounds outside Ward's room to chant support for their hero.
Australian Speedway World Cup team manager Mark Lemon says that Ward may be transferred back to a UK hospital as early as today.
"We just want to get Darcy moved closer to home. It helps when you're in an English-speaking country.
"As good as the Polish hospitals are, we want to get him back to the UK and give him some more familiar surroundings. It makes it a bit easier if he has his support network close by."
Lemon has also been liasing with world-renowned spinal injury foundation Wings for Life, who are based in Salzburg, in a bid to seek the best care possible for the Australian.
"We have been working with the Wings for Life people since Monday morning," Lemon said. "They have been very helpful and have a lot of knowledge of the most highly-regarded medicine.
"We've tried to get some help for Darcy, so we're liaising with them.  Wings for Life deal with elite sportsmen and some ground-breaking research has gone into spinal injuries.
"That was our first port of call and they have been very good. Everyone is working together for the best possible outcome."
A lot more will be known about the extent of Ward's condition within the coming days.
The whole racing community wishes Darcy, his family and his team all the best through this tough period.