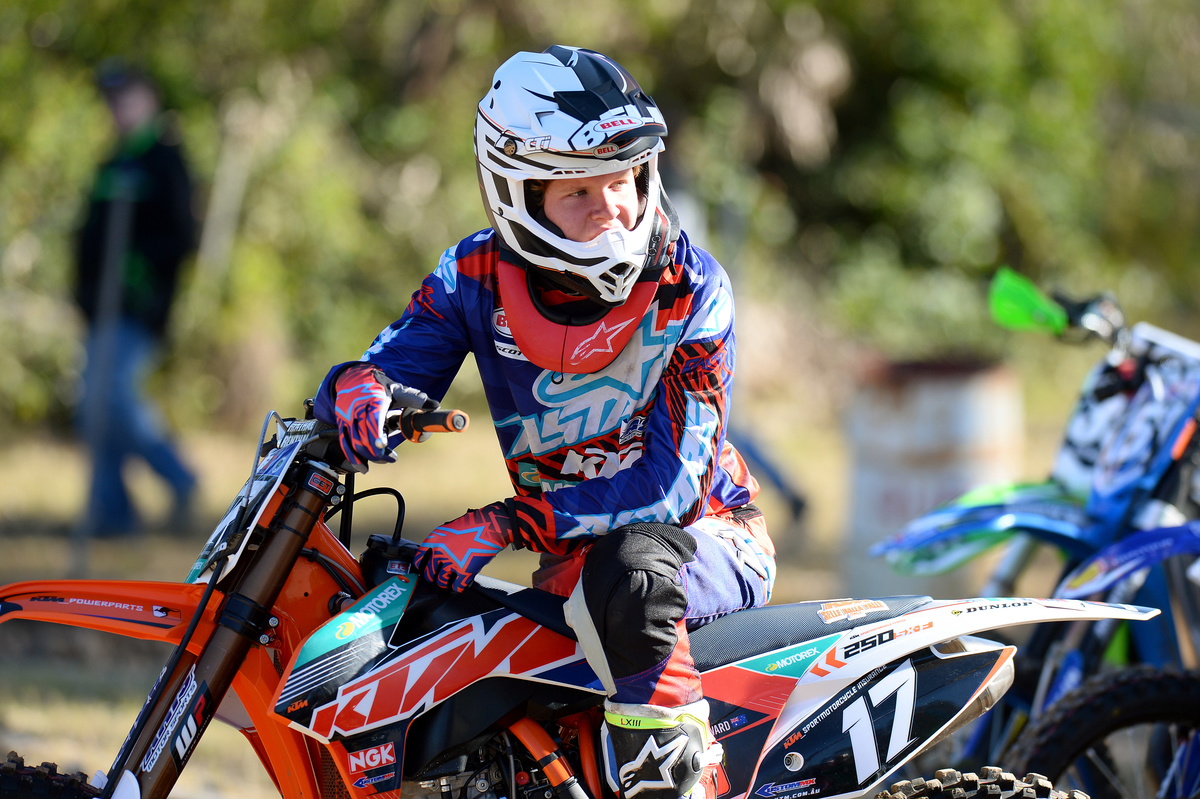 KTM Australia have announced they will expand to two classes for the 2016 season, with Caleb Ward signing on to compete in the MX2 category.
By Hayden Gregory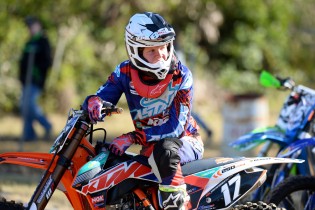 The whispers were getting louder about Ward joining KTM and now all speculation has been put to rest with confirmation from the factory motocross team. Following a successful 2015 season which included a four-round winning streak, the 18 year-old young gun has been handed an opportunity to fulfil his childhood dream; riding for KTM.
"It's pretty awesome, this is something I've dreamt of since I was a little fella' riding KTM 50s and 65s and stuff," Ward said. "It's always been the dream to be on the KTM team, I've always looked up to the guys that were on the team, like Todd Waters who grew up near me, and he was on the team so it's been one of my goals for a long, long time.
"So to finally be on the team is pretty cool, that's for sure. Danny and Rob T and everyone they really helped Todd out a whole heap, and I think everyone who's been on the team, like Gibbsy, Styke, everyone seems to go there and really progress a lot. I think it will definitely help me out a whole heap and I should learn heaps."
Ward battled on following an early season knee injury in 2015; slipping outside the top ten after missing rounds two and three. On his return, Ward made immediate impact and built a reputation on sandy tracks. Having signed on with KTM Ward is looking to become a more complete package in 2016 and already has his eyes on a championship
Hopefully I'll put all the pieces together and get a championship next year," Ward commented. "I'll have access to a whole lot more different parts, and a lot more time for testing, and it will all make a huge difference I think.
"The bike will be amazing I think, obviously I haven't ridden a full factory bike before, but there's so many more different parts and things that'll be on it, that it will make a massive difference, so I'm really, really keen to get on the bike. The 2016 models are meant to be really awesome just from standard, so I think with all the bits and pieces on it will be amazing!
Ward will join Australian MX1 champion Kirk Gibbs and Luke Styke for 2016. The KTM riders will be a great influence on Ward providing a wealth of experience and knowledge. The young rider has already set himself high aspirations for next year and is extremely goal-oriented.
"Next year I'd really like to try to win the championship and get a ride in either Europe or America, but if I can't do that, I'd really like to stay in Australia for another year and move up to the MX1 class, stay with the KTM team, and try to get a title on the 450," Ward finished.