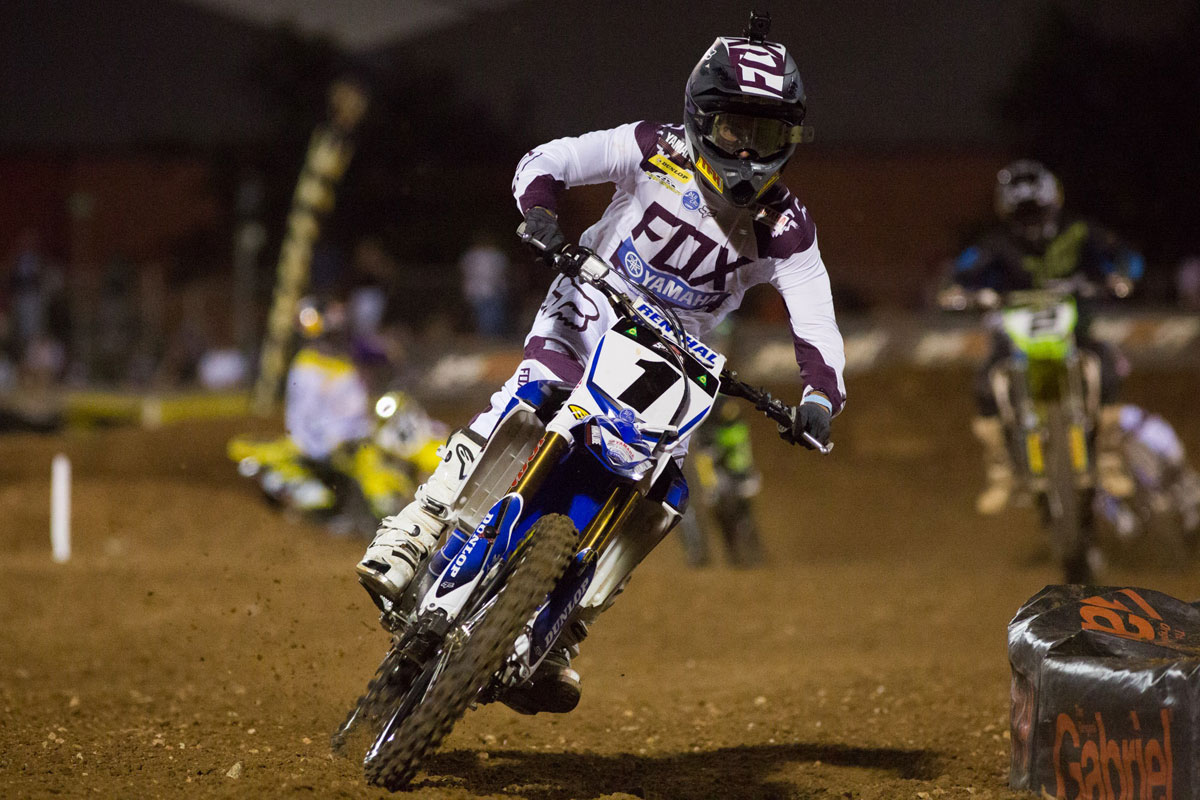 CDR Yamaha's Dan Reardon returned to the podium at round three of the Australian Supercross championship, taking an impressive second place on his YZ450F, behind US rider Justin Brayton, in a nice return to form.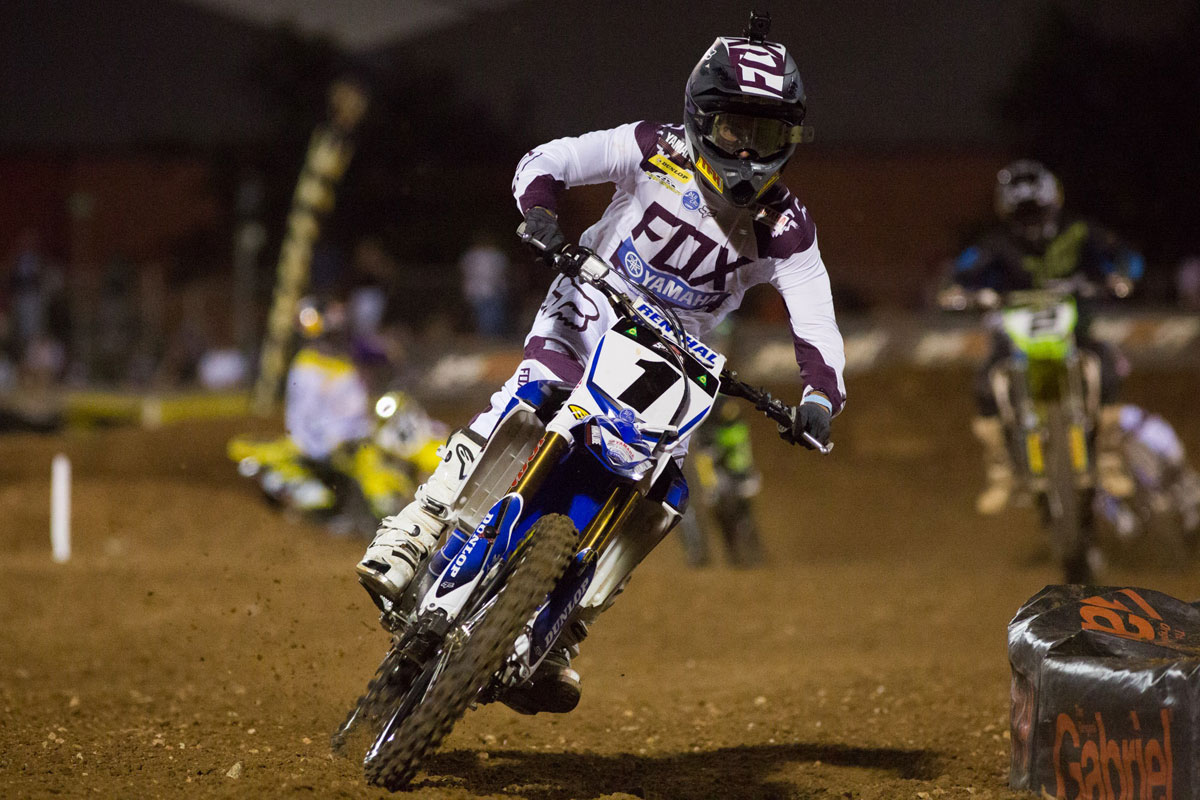 Press Release
Reardon bounced back strongly after a disappointing round two in Toowoomba just a fortnight ago when he fell heavily and finished down in a lowly 11th place but that was just a distant memory on Saturday Night as Reardon put in a rock solid 20 laps in the SX1 final and again showcase his silky skills.
After finishing second in his heat race, he easily qualified through to the 20 lap main event. With a good start in the final and inside the top four in the early stages, Reardon sliced his way into second place and set off in pursuit of Brayton.
He mounted a charge in the midway stages of the race but couldn't close the gap on the speedy American and with the track getting difficult, Reardon put it on cruise control in the later stages to take second place, some eight seconds behind the leader.
Reardon maintains his fourth place in the championship but just five points from second place in a very tight championship race with three rounds remaining.
"Second place and I'm pretty happy with that," Reardon said at the end of the night. "My preparation for this round was a little interrupted after my fall at Toowoomba but the last couple of days things have started to come around and I'm feeling better on the bike.
"It was a tough track as the whoop section was long and fast and deteriorated during the night. I think every rider had some moments in those and near the end of the final, it was just a matter of getting through them as safely as possible.
"So, second is good and hopefully I can build from this and finish the last few rounds off strongly," Reardon ends.
Team mate, Dean Ferris landed in sixth place after an eventful main event. Ferris fell on the opening lap and was outside the top 10 with plenty of work ahead of him. But with his trademark 'Never say die' attitude, Ferris began his charge forward.
He climbed to sixth place in a good fight back and was able to hold onto his second place in the championship.
Ferris started the night well, taking the win in his heat race, but when the 20 rider field blasted into the first turn for the final, he locked bars with the riders around him and went down.
"My goal is always to get on the podium and tonight I wasn't able to do that," Ferris explains. "It took me a few laps to get back into a good pace after my crash and I came up on a bunch of riders at once that took some time to get past.
"Like everyone tonight, I struggled a bit in the whoops, especially later on as they got hammered during the night.
"I'm still in second, so that's the positive but I want to get back on track and back on the podium at the next round in Melbourne.
Round four of the championship now moves to Avalon Speedway this Saturday night and with both CDR Yamaha riders fit and healthy, both will be out to make every post a winner from the rest of the championship.