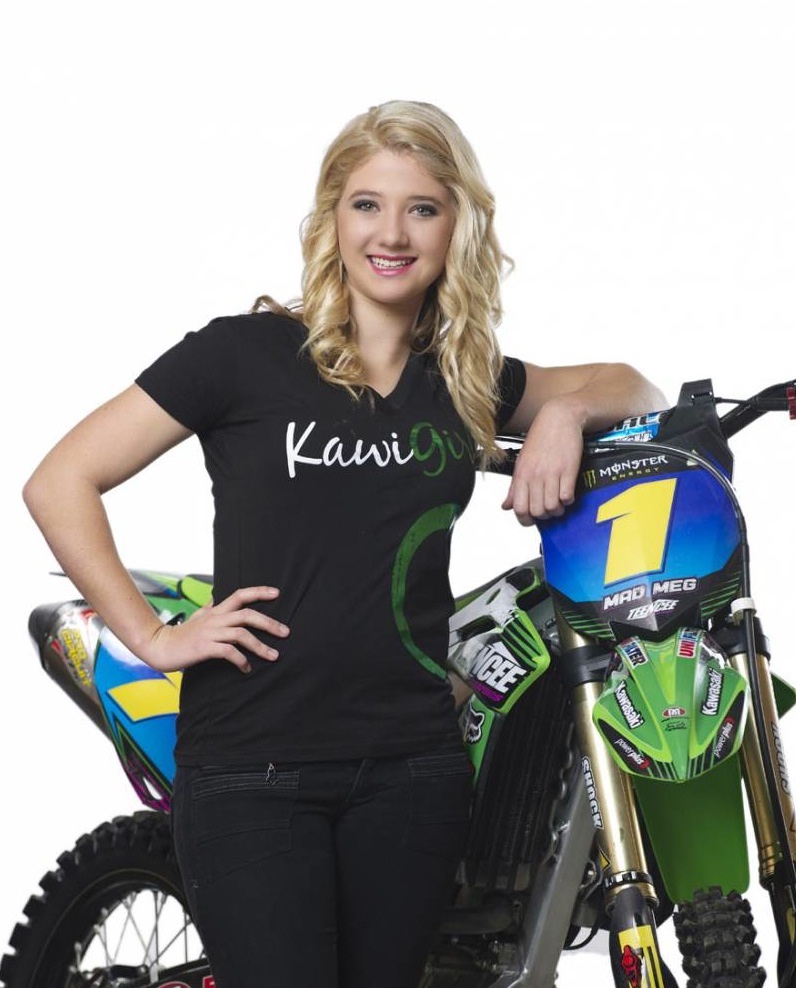 The last round of the Australian Supercross Championship will feature the women's title event.
By Hayden Gregory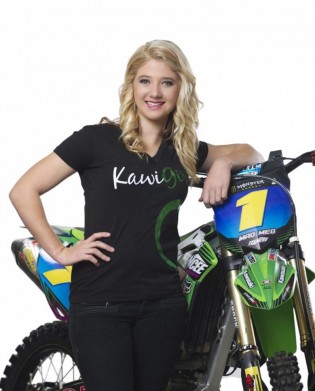 Defending two time champion Meghan Rutledge will headline the event which will take place at Melbourne's Knight Stadium on Saturday, December 5. Held in conjunction with the final round of Australian Supercross, Melbourne race goers will have the opportunity to witness athletes of both sexes compete at the highest level.
20 year old Rutledge is no stranger to the event and will head into Melbourne eyeing off a third straight crown. The Hitachi Kawasaki Mad Meg Racing rider has had an injury affected season, with a thumb injury keeping her sidelined for the majority of meets.
"Back in March I crashed in practice and pretty much shattered the thumb on my right hand," Rutledge explains.
"The bones in the thumb were broken into six or seven pieces and it has taken surgeries and months of physio and rehab to get back on the bike and racing again."
The injury prevented Meghan from competing in Europe at the FIM World Women's Motocross Championship an event she has finished runner-up for the last two years. After six months out of the sport, Rutledge returned fully healed to win the final round of the Australian Women's Motocross Championship in August.
In October, Rutledge lined up at the opening round of the Australian Supercross Championship for the morning's Arenacross event.
"I rode the Women's and SX2 Pro Lites classes at the Arenacross, and as the motos were back-to-back, it was really tough on my thumb," Rutledge offers.
"I have to ice the thumb after every outing on the track, but managed to get through the day and came away with the win in the Women's class and third in SX2, which indicated that slowly but surely the thumb injury was healing.
"The thumb is still not back to full strength and while I don't have the full range of motion with the thumb that I did before the crash, the doctors have been surprised by just how well it has come along.
"Now I hope I can win another Australian Women's Supercross Championship number one plate at Melbourne and then look forward to 2016 and take aim on the FIM World Women's Motocross Championship and compete in as many rounds of the MX2 class of the Australian MX Nationals as possible, and then the Australian Supercross Championship."
Tickets to the December 5 event at Knights Stadium at Sunshine are available by going to the www.ticketebo.com.au/supercrossmelbourne web site.