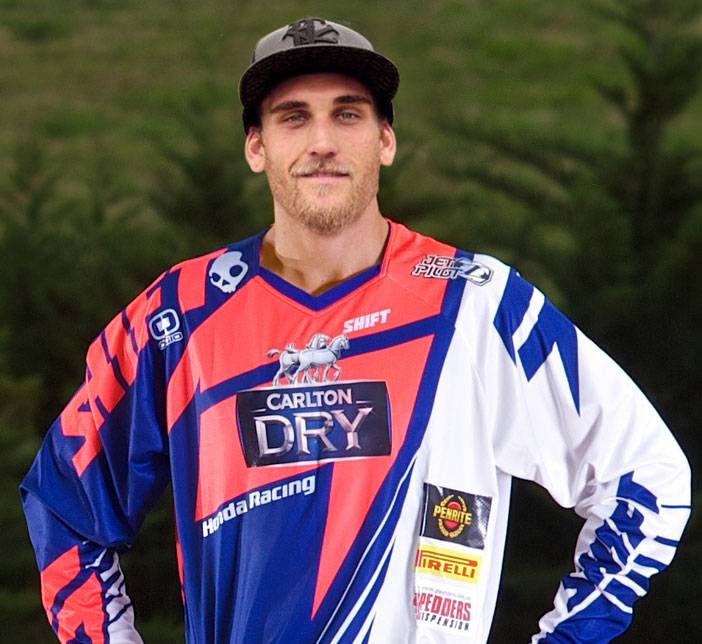 Carlton Dry Honda Racing today confirmed that American Supercross rider Weston Peick would join the team for the 2013 Terex Australian Supercross Championship.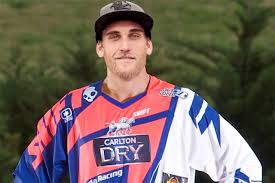 The American, who regularly places in the top ten in both the AMA Supercross and AMA Pro Motocross championships, despite racing as a privateer, will contest the Pro Open class on board a CRF450.
Peick's most recent results include fourth overall at the Utah National. Outracing many of his factory opponents, Peick recorded top five finishes in both motos.
The Californian rider made his first visit to Australia in May this year to contest the Manjimup 15000 and said he was looking forward to returning for a full Supercross season with the Carlton Dry Honda Racing team.
"I am excited to be returning to Australia," Peick said. "I came out in May and raced the Manjimup 15000 in Perth but I am really looking forward to a full season with the Carlton Dry Honda team.
"It has all come together quite quickly but the team organised me a Honda last week, which I have been riding and will keep testing on until I leave for Australia on Sunday.
"My goal is to come out and win the Pro Open title. I want to get good results to help me secure a full time ride for the 2014 AMA Supercross season; I don't want to have to race as a privateer anymore.
Glyn Griffiths from Honda Motorcycles is pleased with the strong rider line-up.
"The 2013 Motocross season was a tough one for Honda due to injury and so we are looking forward to having a strong rider line-up for the 2013 Supercross season," Griffiths said.
"To have confirmed Weston Peick and defending 250 class champion Gavin Faith is exciting for Honda and with the fresh talent of Hayden Mellross the team should achieve some great results."
Peick joins fellow expatriate Gavin Faith (Pro Lites) and Australian rider Hayden Mellross at the factory Honda team.
Mellross, who was the runner-up in the 2012 Under 19's class has been given the ride of his life. Mellross will contest the Pro Open class on-board the teams' second CRF450 and returns to Australia after twelve months training with the Millsaps Training Facility in Georgia.
"This is like a dream come true, I am officially a team Honda factory open rider," Mellross said. "I am hoping to use this as an opportunity to prepare for the 2014 American Supercross Championship where I will be returning to for next year. As for my goals, I will take each race as it comes and assess my position after each round."
The opening round of the Milwaukee presents the Terex Australian Supercross Championship will be held at Darwin's Hidden Valley Raceway on September 14-15.