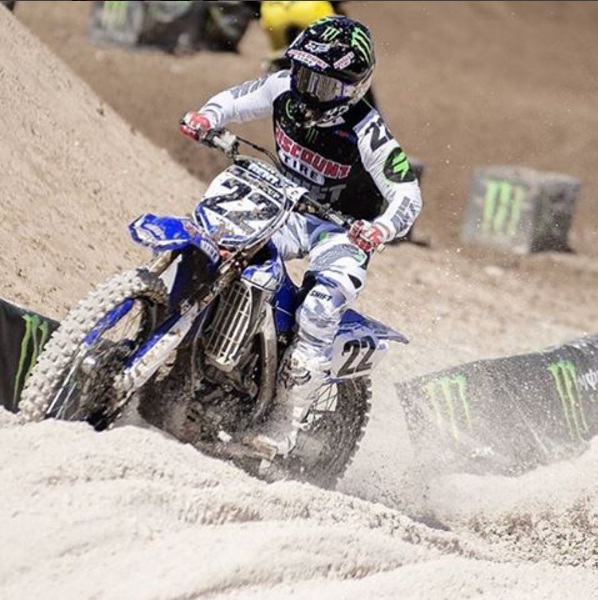 Chad Reed has revealed his partnership with Discount Tyres has come to an end after four years.
By Hayden Gregory
Reed took to his private Instagram account to reveal the split.
"Not sure who took this pic but something about is cool! (Looks racey and captures the gnarly sand section.) Been getting tagged a bunch by my awesome friends and discount tire employees attending SEMA this week. Sadly it's the end of the road for me and discount. Want to thank each and everyone of you who I had the pleasure meeting and working with the last 3 or so years. Hosting you guys at SX races around the country was a lot of fun I'll miss you guys!! THANKS! And have fun out at Vegas motor speedway 👌 keep it on the black stuff🙈😂 #no #im #not #retiring"
At the end of the post Reed confirmed that he is not going into retirement, as the rumours get louder and louder about his possible link with Yamaha. With Anaheim less than two months away we are expecting a decision in the coming weeks.