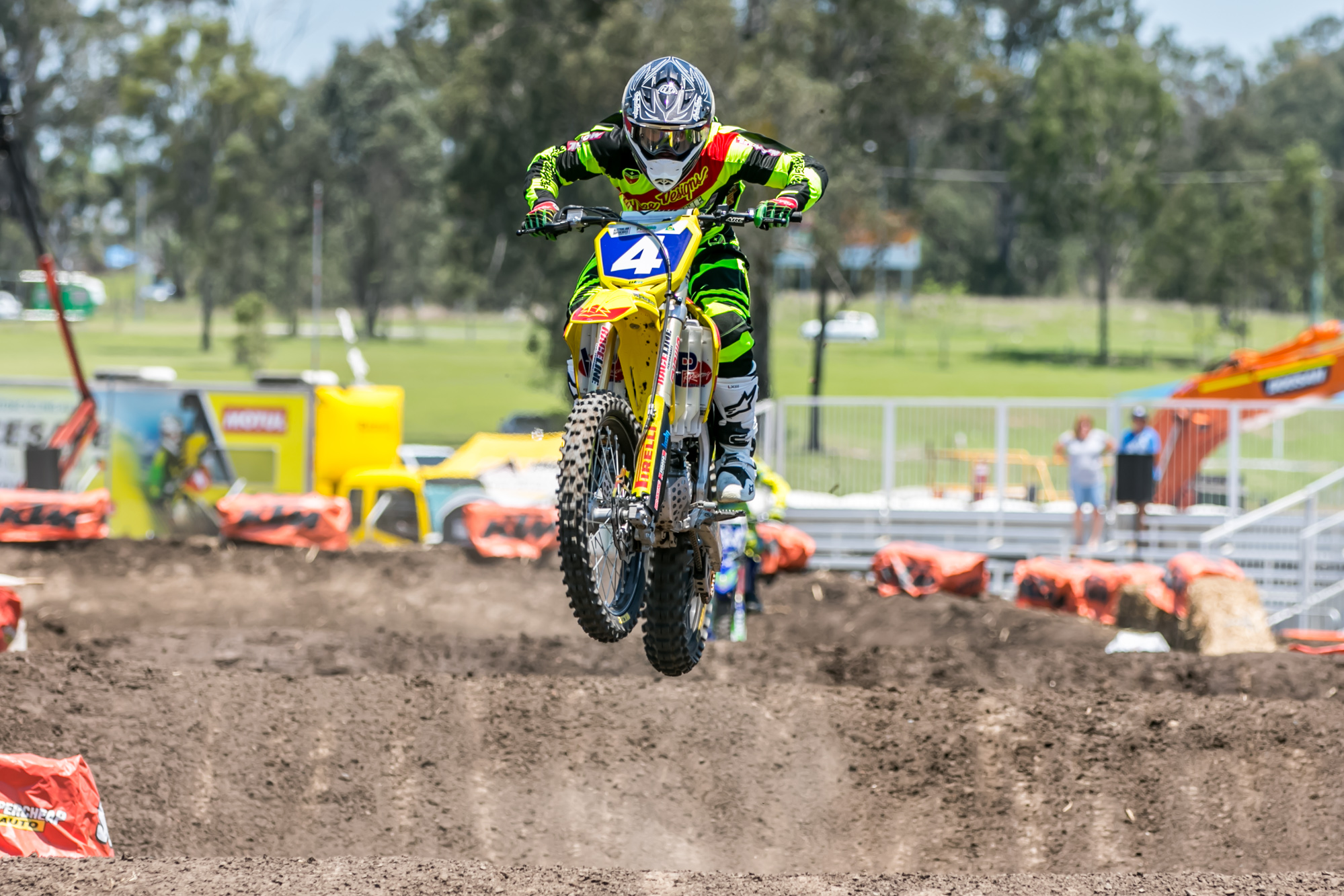 Brock Mcleary has shot to the top of the SXD Australian Supercross standings despite finishing in fourth place at J2.
By Hayden Gregory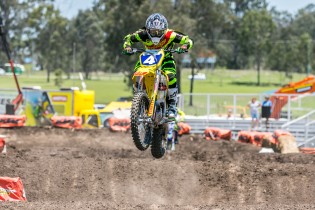 Mcleary entered the Jimboomba round full of confidence after taking the last overall in South Australia. Alongside a solid period of testing and preparation the junior was determined not to let an illness hamper his performance.
In a challenging night Mcleary finished in fourth place overall. His sickness looked to have taken its toll, as he battled on bravely to salvage a top five finish.  Surprisingly as it turned out, fourth was enough to place him in the overall championship lead.
A bad crash and subsequent DNF to Mitch Evans allowed Mcleary to take top place on the leader board much to his surprise and delight.
"Unfortunately I had a really bad round at J2. I had to battle a bit of an illness all day – I couldn't eat or drink and the 40 degree heat didn't go down too well on my energy levels," he said.
"I had to make my way to RaceSafe where they put a drip in my arm and pumped a few litres of fluid into me an hour before my main. All excuses aside though I just didn't have the pace of the front-runners and was unable to do some of the sections the others were.
"Fourth for the night isn't where I want to be so we will work harder for the next round. I Can't thank the Raceline Suzuki guys enough for their efforts and for keeping my spirits up throughout the day."
Raceline Pirelli Suzuki Team Manager Chris Woods was also pleased with Mcleary's ability to perform considering his illness.
"It wasn't a bad weekend for us," Woods stated. "Obviously we would have like to have been on the podium again, but Brock is the new SXD points leader. Brock was quite unwell the whole day, and he actually ended up in Racesafe on a drip just to get on the line, so to salvage fourth given all of that we were pretty happy."
Mcleary will now hold the red leader's plate heading into the final round of the championship.