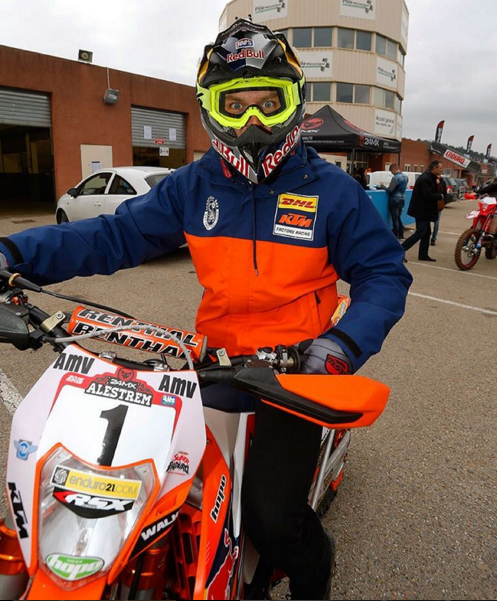 The UK rider starts the 2016 extreme enduro season in the best possible fashion.
By Hayden Gregory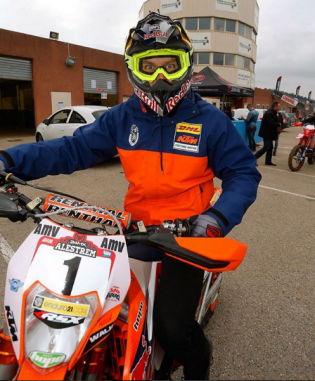 A trademark battle between Wade Young and Jonny Walker has set the mark for another hotly contested 2016 extreme enduro season. The pair battled hard for the opening two laps of the main event trading places a number of times.
"Wade Young was running a really fast pace for the first two laps," Walker said. "He'd be ahead for a while, then I'd be ahead for a while. It was really close and really high paced."
The third lap proved a game changer as Walker hit his stride to pull away with the lead. At this time the KTM rider was unaware that the race was to be shortened by one lap due to suspected course marking sabotage.
"Things started getting tougher on the third lap," Walker added, "and that's where I managed to open up a small lead. I kept pushing and stayed ahead to the finish. The last lap was really physical, some parts of the track was so, so slippery. It made pushing hard really difficult."
Young was able to finish in second place while Graham Jarvis held off Alfredo Gomez to take the final place on the podium.
Results – Alèstrêm 2016
1. Jonny Walker (KTM)
2. Wade Young (Sherco)
3. Graham Jarvis (Husqvarna)
4. Alfredo Gomez (KTM)
5. Mario Roman (Husqvarna)
6. Julien Gauthier (Yamaha)
7. Lars Enockl (KTM)
8. Yannick Mappinard (Beta
) 9. Alexandre Queyreyre (Beta)
10. Billy Bolt (KTM)