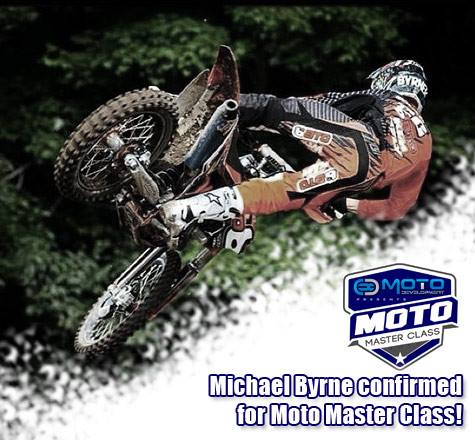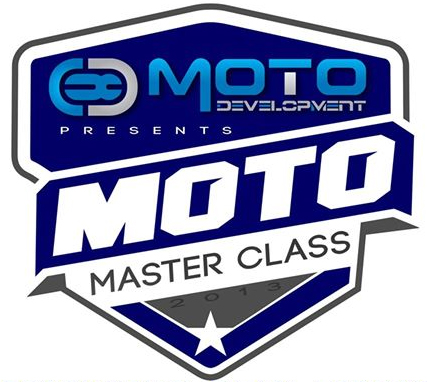 Motodevelopment is proud to announce that Australian MXoN Team Member and AMA Motocross & Supercross superstar Michael Byrne will be attending the 2013 Moto Master Class!
Byrner had this to say about being part of Moto Master Class.
"This is a great opportunity to come back home and not only see some of the young talent coming through, but to also share some of the experience I've gained over the last 10 or so years racing in the USA. I feel like I have so much I can share with racers and their families about how I progressed through my career and worked both on and off the track to improve. It's something we've talked about doing for a while now so it's exciting to see it happen."
This however comes with the unfortunate news that Dean Ferris will not be able to attend due to circumstances beyond his control.
To hear a specific video message from Dean himself to Moto Master Class entrants follow the link below.
Dean Ferris' personal video message here – http://www.youtube.com/watch?v=4Hy6k8wmJgE
Riders that attend Moto Master Class will experience a professional motocross coaching clinic different to anything ever conducted in Australia.
FOR MORE INFO OR TO ENTER MOTO MASTER CLASS CLICK HERE
Elements covered at the course will include –
-Standing position & weight distribution
-Understanding cornering
-How to improve your line selection
-Maximizing your braking
-Skills session
-Race Starts
-Jumping skills
-Practical race day nutrition & hydration
-How to improve your racing off the bike
-Q & A Session with Michael Byrne
Riders at the course will also receive-
-A commemorative Michael Byrne front number plate that you can have personally signed at the course.
-A Moto Master Class information kit for you to take away from the course
-A Moto Master Class giveaway pack