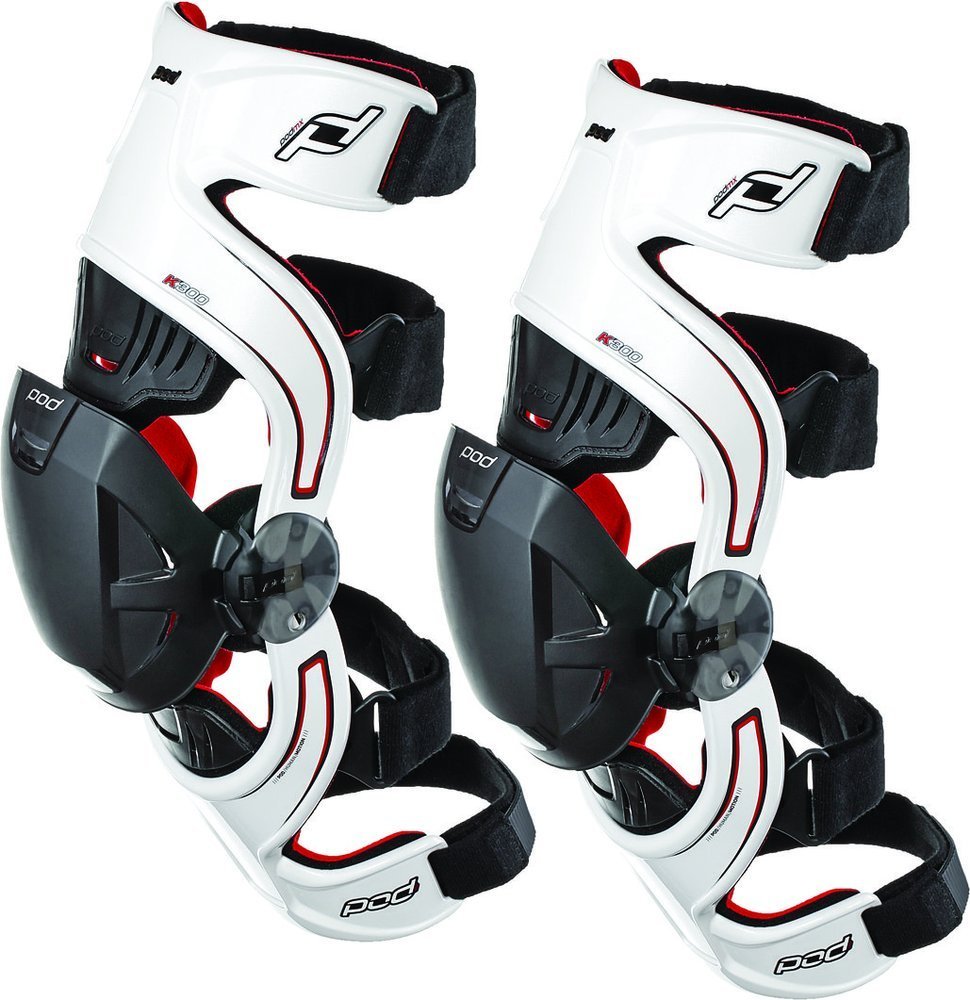 POD K300 KNEE BRACE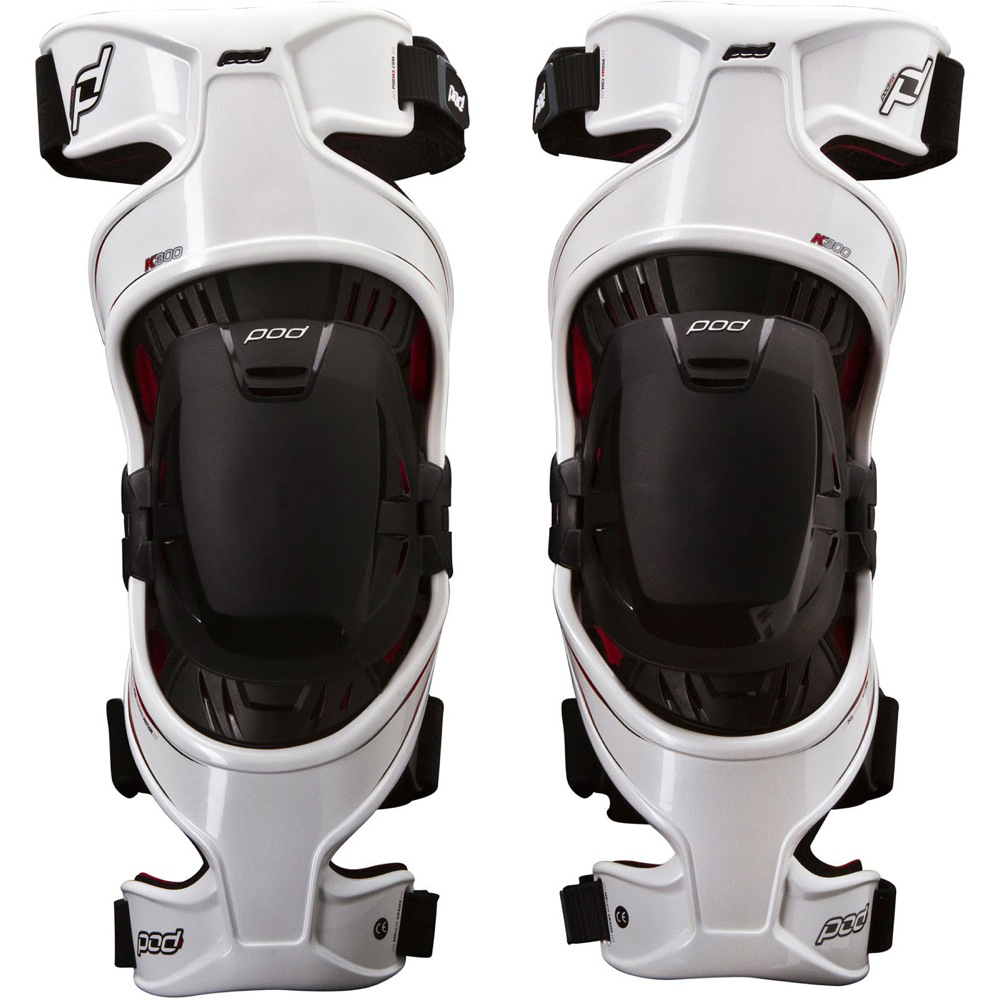 Knee braces are the bomb. The shit, the best, they're on point and they kick arse. I can't ride without knee braces — well, I can but I don't want to. My knees are hammered and it hurts too much. On the rare occasion that I'm forced to, I pay for it all week.
I've been wearing Pod knee braces since they were released. In fact, until I received the new K300s, I'd been wearing the original Pods I got when they were first released many, many years ago. So I'm happy these things are built to last.
The K300s are even better than the previous generation. These are not the most expensive braces in the Pod range — that would be the K700s — but I like the 300s and I also appreciate their smaller size compared to just about any other brace. These are light (620 grams) and the fit is excellent, with a better strap system than the old models by a long shot. The patella guard is also improved greatly; it doesn't move about and expose your knee to hits any more.
The braces come with different-sized pads to adjust the feel against your knee and also two different sets of rubbers to adjust the extension angle should you have trouble straightening you knee.
To brace or not to brace is a personal choice but I recommend you at least try these once. You only get one set of knees and when they go it's painful and almost nothing ever fixes it. The Pods are excellent braces, endorsed by guys like Trey Canard, Taddy Blazusiak and … well, me, too. — Damien Ashenhurst
PRICE: $299 per brace
CONTACT: www.monzaimports.com.au