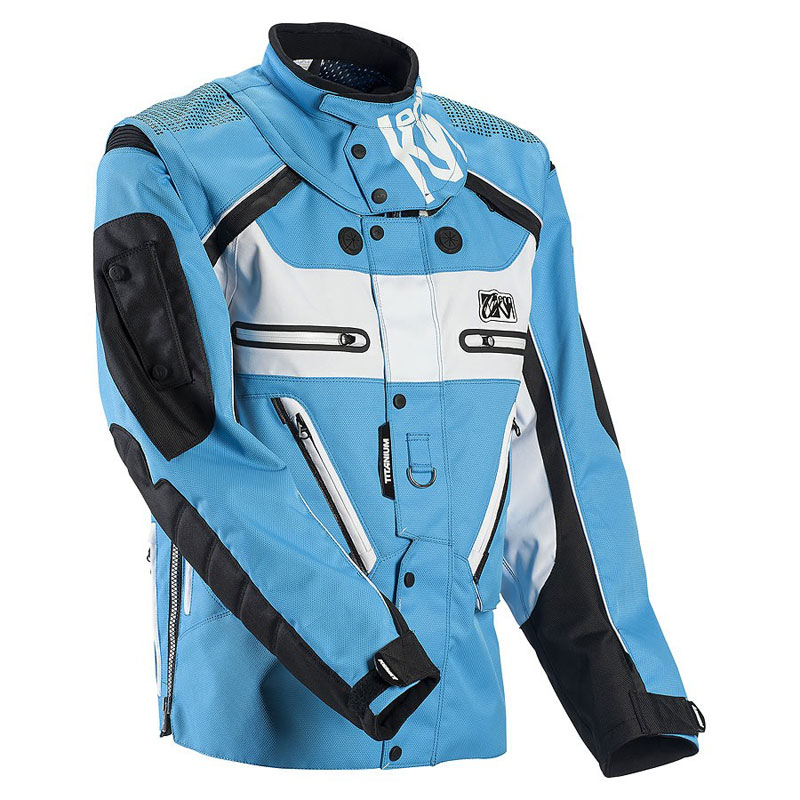 Euros do enduro jackets best, undoubtedly because it's friggin' freezing in Europe in the winter months. While our winter doesn't get to the level of Scandinavia, we Aussies don't much like anything below 20 degrees, so once it gets below 12 the enduro jacket comes out. I've been giving the Titanium jacket from Kenny Racing a run for a few weeks now and, while I had a favourite jacket I've been using for the last few years, the Kenny has won me over.
First of all, it's warm. That might seem obvious but it's not always the case with enduro jackets. They serve to protect from the conditions but the Kenny goes that little further than some with fleece on the neck, which is the area that sucks the most when you cop a cold draught. In fact, the neck section is outstanding with a two-stage collar built in.
The fit is excellent and it doesn't feel overly stiff. It's a shorter cut than some which will come down to personal preference. I like it because it doesn't bunch up when you're sitting down but the downside is that driving rain may get up underneath. Of course, there are waterproof pockets and also a large pocket for a hydration bladder at the back.
The Kenny gear is good-quality kit and the Titanium jacket is no exception. — Damien Ashenhurst