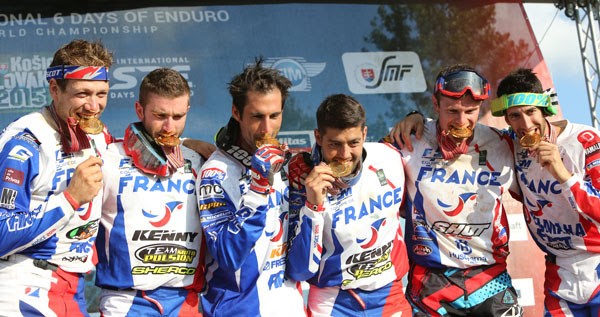 Following the FIM's recent decision to crown Australia 2015 World champions, team France has decided they will not compete in next year's competition.
By Hayden Gregory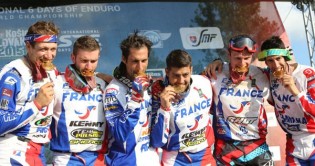 The French team has won the World Trophy six times in the last eight years and are not happy with how this year's competition was handled. At the end of the day France was disqualified after a number of riders missed a checkpoint – a crucial part of enduro racing.
A visit to the International Disciplinary Court confirmed that disqualification was the right decision ultimately rewarding team Australia as 2015 champions.
In response to the decision the French have opted out of next year's competition and have released the following statement on ffmoto.org. Translation is as follows:
"On November 18, the International Disciplinary Court (CDI) of the International Motorcycling Federation, a body to arbitrate the dispute occurred during the 2015 edition of the ISDE, confirmed the decommissioning of Team France.
"France has lost on the green carpet a title, who by all accounts had been largely won on the field. If the Federation French Motorcycling submits to this decision of the FIM, we cannot help regretting the attitude official who managed this event in Slovakia.
"The FFM has decided during its Steering Committee of Saturday 5; renounce initiate Trophy Team at the 2016 ISDE. Indeed, this event must always be framed more professionalism to avoid repeating the mistakes that we have seen in Slovakia. Based on the provisions that will take the FIM for regulation and supervision of this great event, the FFM will reconsider its participation in the future."