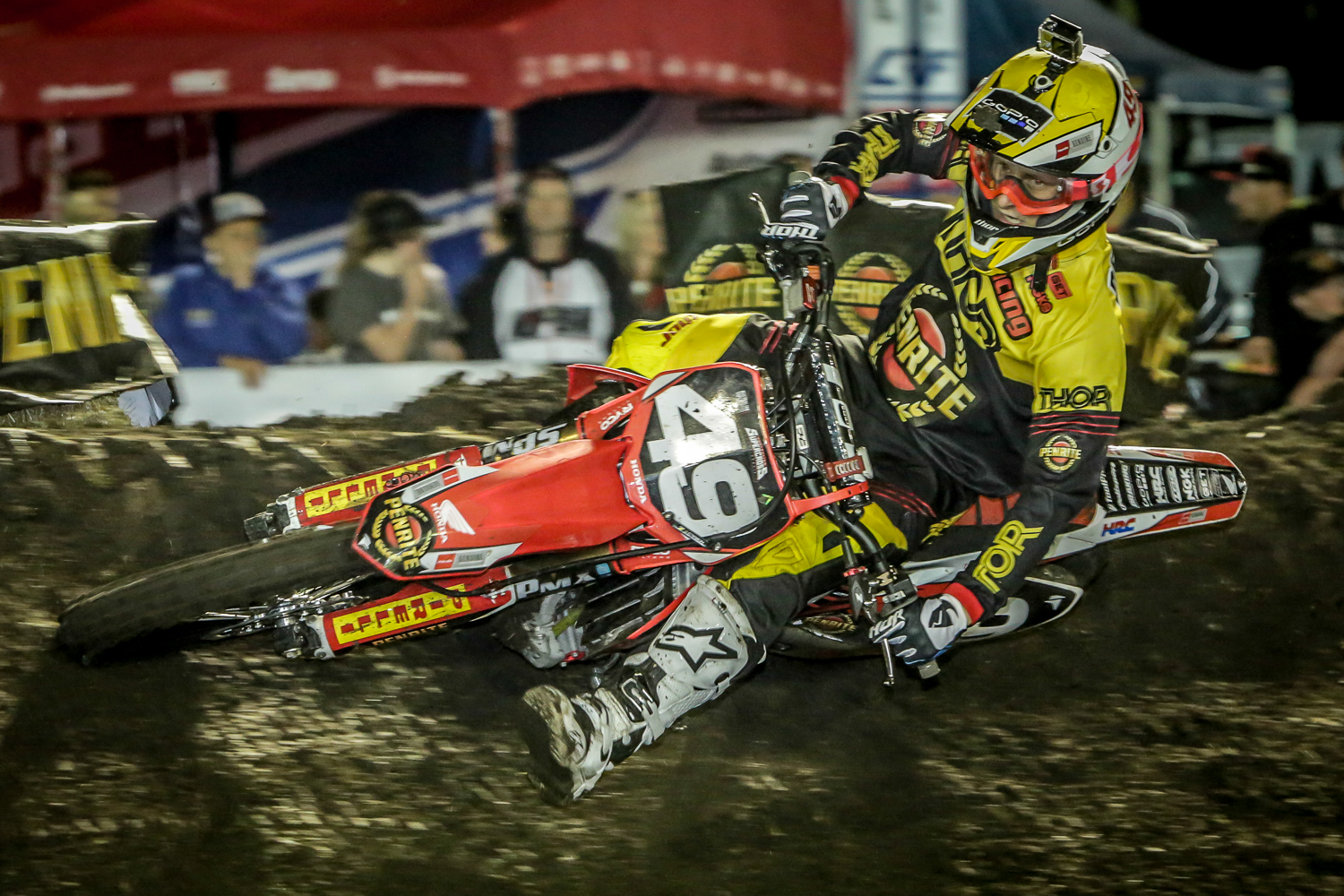 American superstar Jimmy Decotis turns 24 today and would like nothing more for his birthday than a second straight SX2 round victory.
By Hayden Gregory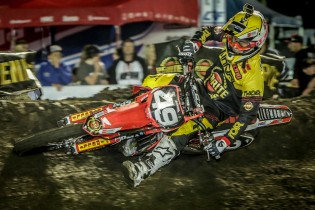 Supported by the Penrite Honda Racing Team, Decotis made an enormous statement at Bathurst, blitzing the competition in the SX2 heat before riding to a remarkable come from behind victory in the final.
Decotis has joked that the Jimboomba named track could be a great omen for the round.
"With a name like Jimboomba, you could almost think it was named for me!" he explained.
It has also been reported that the Jimboomba track was built to mirror that of the St Louis supercross track in the United States. The American style track could definitely play into Decotis' hands.
"It sounds like being a great venue, like the tracks we race on back home, so I can't wait to get there," Decotis added.
The SX2 class will again remain hotly contested with Luke Styke looking to avenge his round one second place along with a host of other superstar riders.
Aside from supercross, Jimboomba X Stadium will provide a huge night of entertainment including FMX demos, fireworks and a burn out exhibition.
Gates open at the Jimboomba X Stadium track at 2pm, a meet-the-riders pit party will be held from 4pm, while all the racing action kicks off at 5pm.
Tickets to the Jimboomba event are on-sale now via the www.e-ticket.com.au web site.