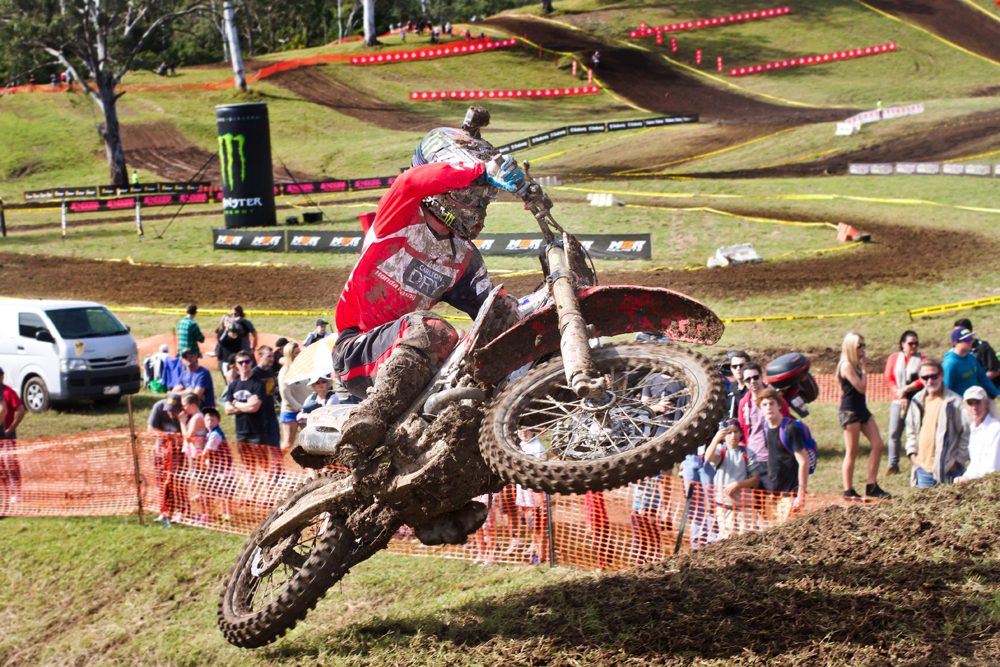 Despite the utmost planning, the 2013 MX Nationals season has not gone to plan for the Carlton Dry Honda Racing team with several star riders bowing out of the competition due to injury.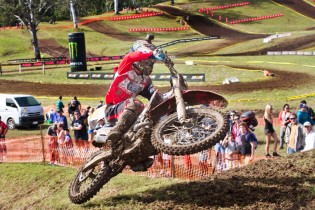 In what was shaping up to be an excellent season, Honda and the Carlton Dry Honda Racing team were thrilled to announce a rider line-up consisting of international champion Ben Townley, 2012 MX2 champion Ford Dale and up and coming rider Josh Cachia.
In March Ben Townley announced his retirement from full time racing. After a stellar 12 year international career, Townley explained that his health and family were the major factors.
May saw the 2012 MX2 champion Ford Dale forced to withdraw due to a knee injury sustained while contesting Superpole at Broadford. The injury led to reconstructive surgery on his left knee.
In another devastating blow for the Carlton Dry Honda Racing team, the weekend's Appin event saw MX2 rider Josh Cachia also ruled out of the remainder of the 2013 MX Nationals due to a wrist injury that requires immediate surgery. Cachia is in third position in the overall MX2 standings.
Recently recruited South African champion Gareth Swanepoel also sustained a wrist injury in the weekend's Appin event and is currently undergoing medical examinations.
Honda Australia's Tony Hinton understands this can sometimes be the nature of motocross racing; "We had a stellar line-up at the beginning of the 2013 season and were looking forward to what could have been the best year yet for Honda. The reality is it has turned into an injury plagued year and so right now our main concern is that the riders receive the best possible treatment and rehabilitation."
"We understand this is can be a reality of motocross racing but we are remaining positive about the future. We look forward to having Ford Dale and Josh Cachia fully fit which, with their abilities will put us in good stead in the future."
The Carlton Dry Honda Racing team will be announcing the 2013 Supercross rider line-up in the coming week.