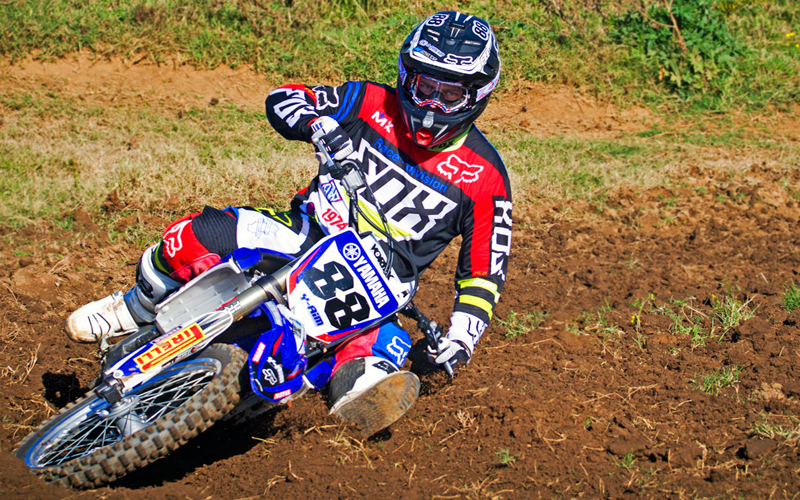 Five tips to help get that grip on the ground
STORY SHANE BOOTH | PHOTOGRAPHY MATT BERNARD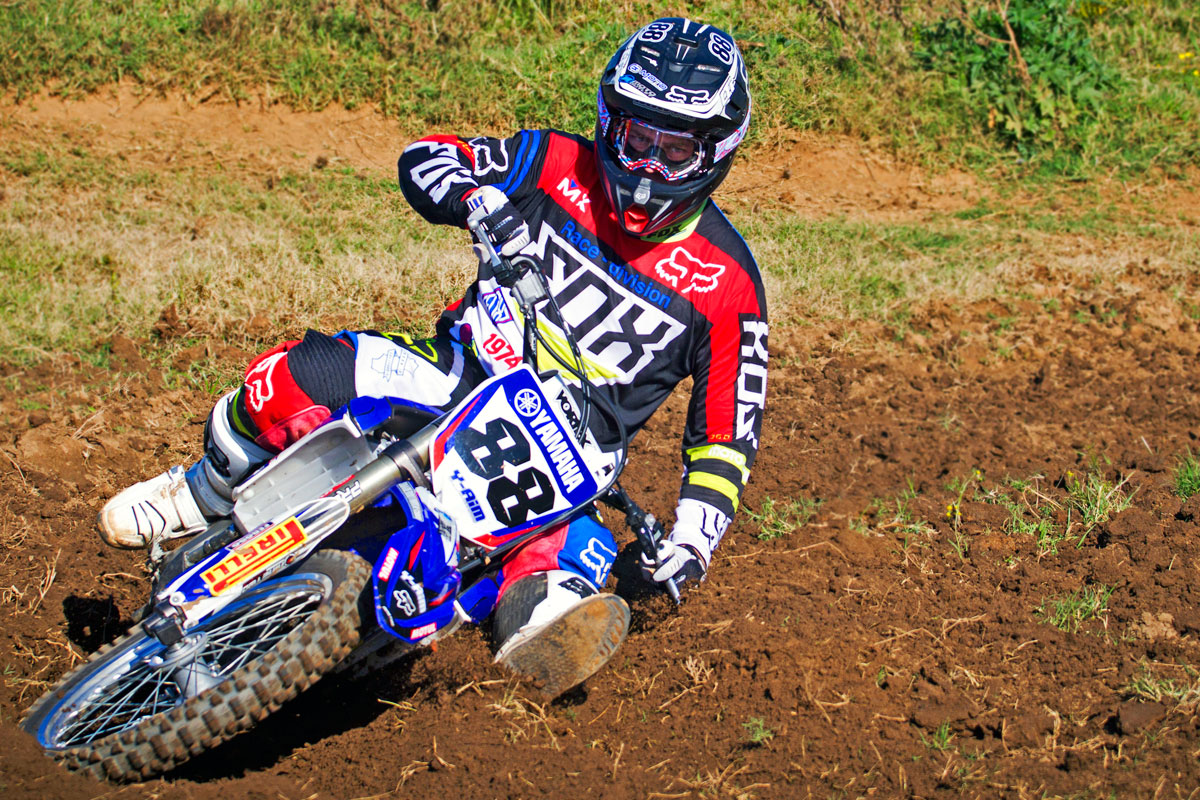 1. THE RUT
It doesn't have to be purpose built, just a good solid rut that's deep enough to hold the bike. There are two ways to look at dragging your handlebars in a rut: it can be something you try to do when practising or it may just happen when the corner is good and you're carrying some speed. Either way, the rut needs to be solid enough to hold you.
2. GET YOUR LEG UP AND OUT OF THE WAY
When the end of your grip is dragging on the ground, there's no room beside the bike for your leg. You need to get your leg right up on top of the radiator shroud; you can see in this shot that's where I have my leg and my foot is almost at the tip of the front fender. Try to point your toe as best you can so it slides along the ground; the last thing you want at this point is for your heel to dig into the ground. Try to get in that position when your bike is on the stand and you'd wonder how you'd ever do it riding, but you can see in the picture it's not an exaggeration.
3. TRUST THE LEAN
You will never make this happen if you don't get comfortable leaning with the bike. That's why the rut choice is important: you need to be able to lean over with the bike, trust the rut will hold and then use momentum to stand back up on the exit. At first you'll feel like you're going to fall over — and you might a couple of times before you get a handle on it. Keep working away and you'll get used to it.
4. CONTROL THE THROTTLE
You want to control your speed through the rut. It's not about pinning it but more about a smooth flow that will let you stay in control. You need enough momentum so you can lean the bike over far enough and still ride out of it. If you're too hot and cold with the throttle, the bike will tend to fall quicker and then require a massive handful to stand it back up. Smoother is easier and will allow for more of a gradual lean and recovery.
5. LOOK OUT THE END
Keep your vision looking around the rut and, as soon as you can spot the exit, try to look through it. You want to avoid fixing your vision on any one spot but rather keep scanning through the corner and up the next section of track.