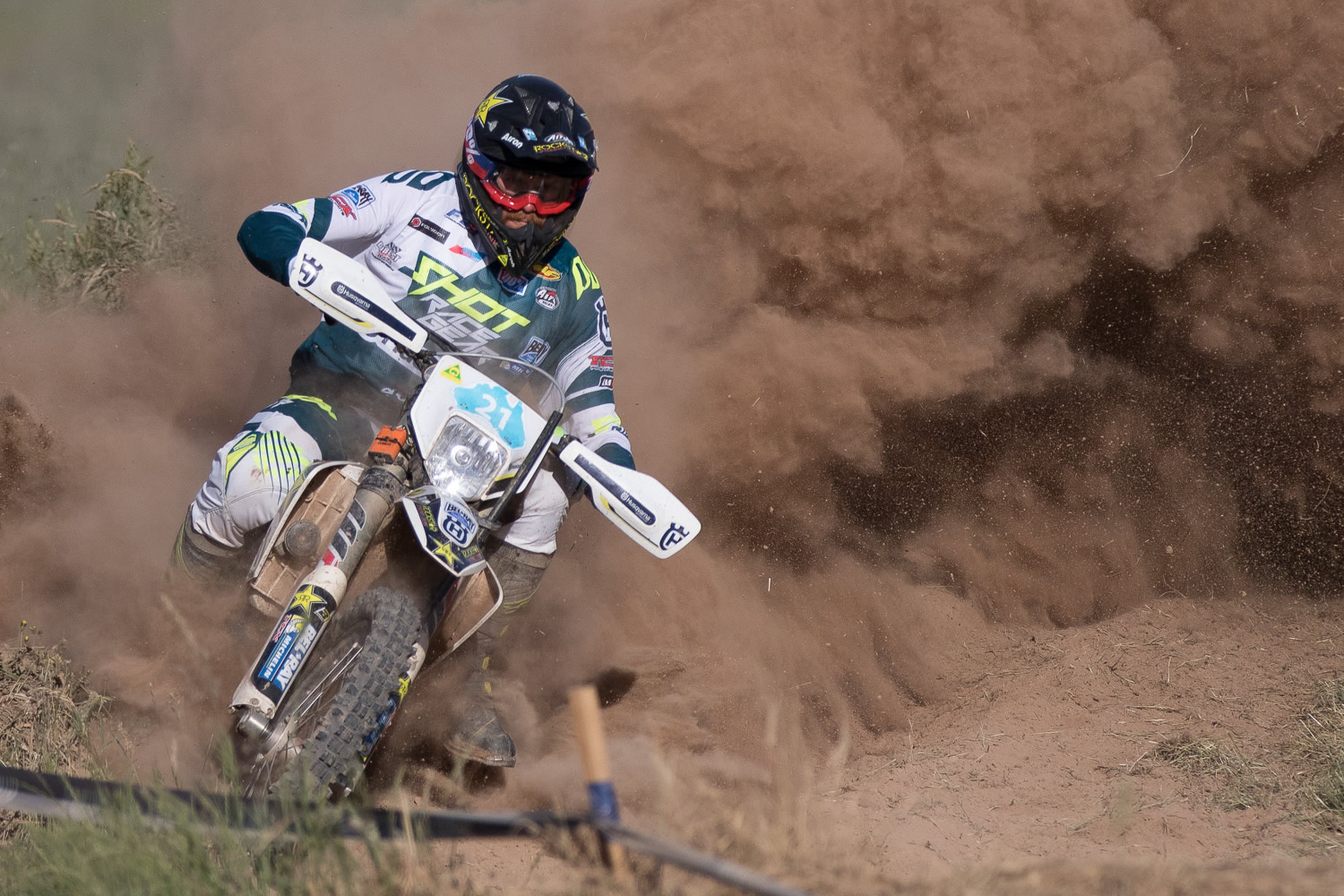 Husqvarna's Mathias Bellino has taken out the 2016 Yamaha Australian Four Day Enduro.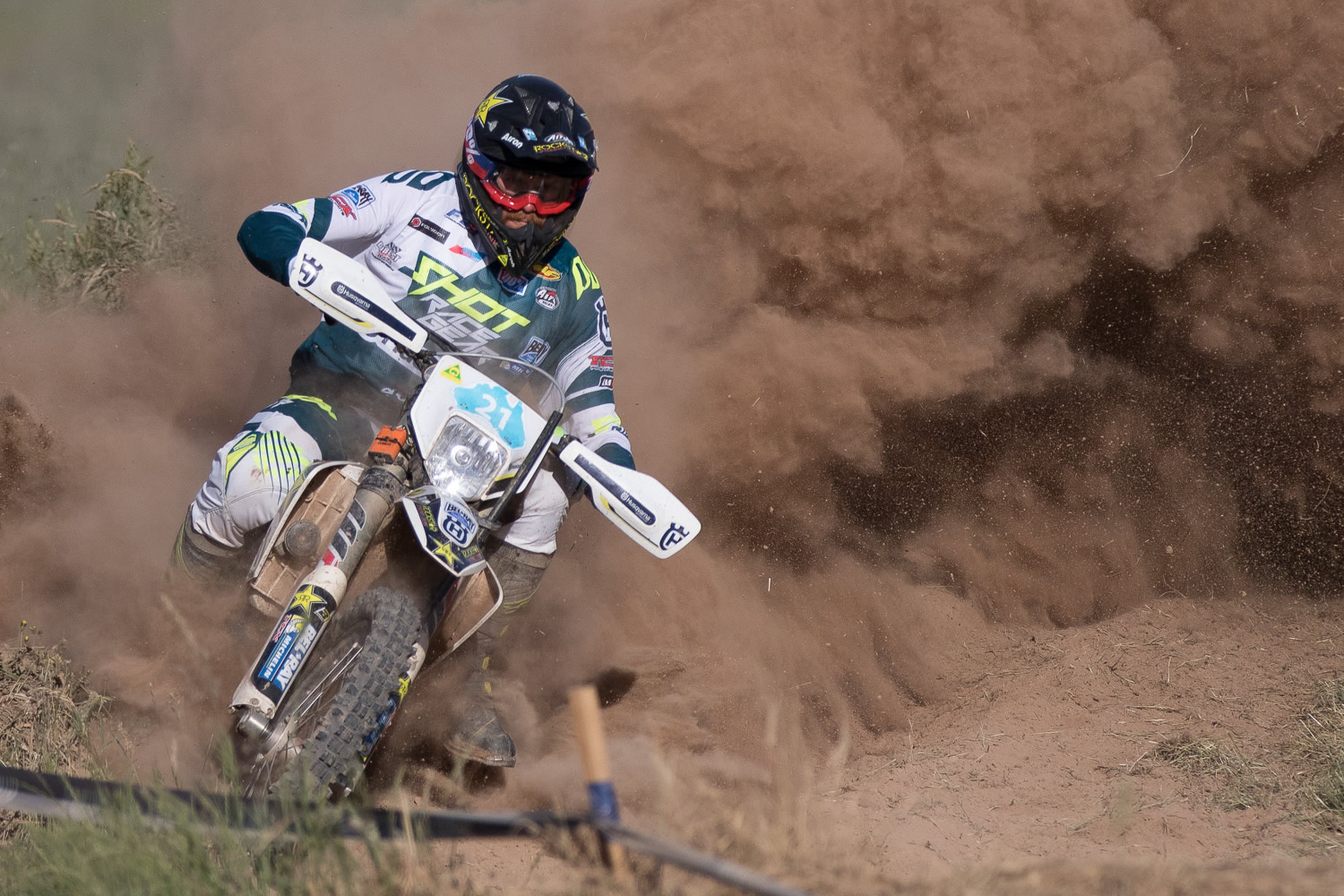 By Hayden Gregory
The French International scraped through for overall victory with a commanding four days of riding. Bellino scored the chequered flag 12 seconds ahead of Chris Hollis with defending champ Daniel Sanders coming in third.
The win marked Husqvarna's first overall victory since Stefan Merriman took honours way back in 2001.
"I wasn't sure what to expect, there were not that many tests but they were awesome to ride, especially the fourth one," Bellino said. "So, it was enjoyable. It was a great event, I'm glad I came this year, because it was fun to ride it also when you win that helps! Everything went well for us and the bike was working perfectly like it did all season. I had to work with a completely new crew and some things that were different to Europe. Here you have to have your own bumbag and Camelbak at every test and it was actually a tough race; Day Two especially, was more tough than any six-day or anything else I've done. Nine tests and uphill and down hill, it was quite tough.
"It's really good to win here especially in front of the fast guys like Milner, Sanders, Chris Hollis, so it was good to fight against them, especially Chris, he's a good guy. I'm really happy to get this victory, for myself and for the team. So it is great to finish like that," he finished.
The Husqvarna team managed to score four podiums across the three main classes with Lachy Stanford finishing second in the E3 category followed by Lyndon Snodgrass in third. Team boss Glenn Kearney ended his long off-road career with a second place finish in the E1 class.
"My last moto was a bit emotional," Kearney shared. "All the main people around were there to come up and form a bit of a guard of honour for the final send off, so that was pretty good, it was cool. In the final moto I got a reasonable start and then just tucked in behind Josh Green and rode it out and managed to hold Jack Simpson behind me because it was quite dusty. I used the dust to my advantage …dragged my feet a little (laughs)!
"From the team point of view it was exceptional, the Husqvarna Trade Team won the Trade Team award with Mathias, Lachy and myself.
"Mathias taking out the overall was also huge, he rode unbelievably well and consistently the whole time. We had a huge contingent of people involved to fuel and feed four guys and it went perfectly so I thank everybody.
"It was a little bittersweet to finish second in E1 but I'm happy to still be competitive. Lachy rode awesome all event and unfortunately just got pipped at the post – he's got more raw ability than anybody else on the track so hopefully he uses this loss as fuel for the fire through the off-season and comes back stronger.
"The other boys had an excellent week, Broc had a slow start being sick the night before the race, but he came on strong until he got hurt on the trail yesterday – just unlucky to be in the wrong place at the wrong time. Snodgrass was strong the whole event and Fraser did really well – it was his first four-day.
"Damo was there in the vets the whole time too, it was a really good representation for Husky across the board," Kearney finished.