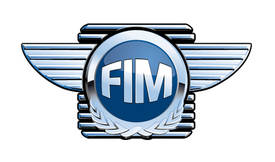 Trans-Tasman rivalry will return to the track this year with the FIM Oceania Motocross Championships to coincide with round 10 of the MX Nationals, being held at Coolum on August 29 and 30
Story by Hayden Gregory

The longstanding rivalry between Australia and New Zealand will be revived after a period of down time. It is believed that the MX Nationals will be the perfect opportunity for the championship to return with a number of riders already competing from either side of the ditch.
Series promoter Kevin Williams from Williams Event management explained that the addition of the championship had been a work in progress.
"Myself and the FIM Oceania President Jim Tuckerman chatted about how we could incorporate the championship into this years' series, and both agreed that the final round at Coolum would be the perfect opportunity to get the ball rolling," he said.
"Both Australia and New Zealand have an excellent contingent of riders already competing at the MX Nationals, so the foundations for hosting the championship were already there. We are very excited to be a part of reigniting the FIM Oceania Championship, and look forward to continuing to support the championship in to the future."
Motorcycling Australia CEO Dale Gilson also praised the return of the FIM Oceania Championships and the benefits the arrangement would provide for the national championships.
"The addition of the FIM Oceania Championships will certainly add to the spectacle of our national championships in Australia," Gilson said. "Both nations have a proud motorcycling history, and it is exciting that we are able to reignite the healthy Trans-Tasman rivalry we have had with New Zealand over the years."
With the battle confirmed it was Gilson who had the pleasure of announcing the trio of riders that will represent Team Australia in just over a week's time.
"We're very excited to announce that Kade Mosig, Luke Styke and Kirk Gibbs will represent Team Australia at Coolum for the 2015 FIM Oceania Championship being held at the final round of the MX Nationals," he said. "When looking at the talented field of Australian riders at present, these three have proven their positions on the team, and we're eager to see how the championship plays out."
President of FIM Oceania, Jim Tuckerman, said that the addition of the championship to established national events would only add to the quality of racing.
"I believe that the beauty of Australia versus New Zealand gives the media the ability to draw attention to it. Effectively what we've got is a Bledisloe Cup, and this is one of the reasons why I pushed to put FIM Oceania into the national events because it gives the national championships another string to their bow to bring more attention to motorcycling as a whole, and that is FIM Oceania's goal."