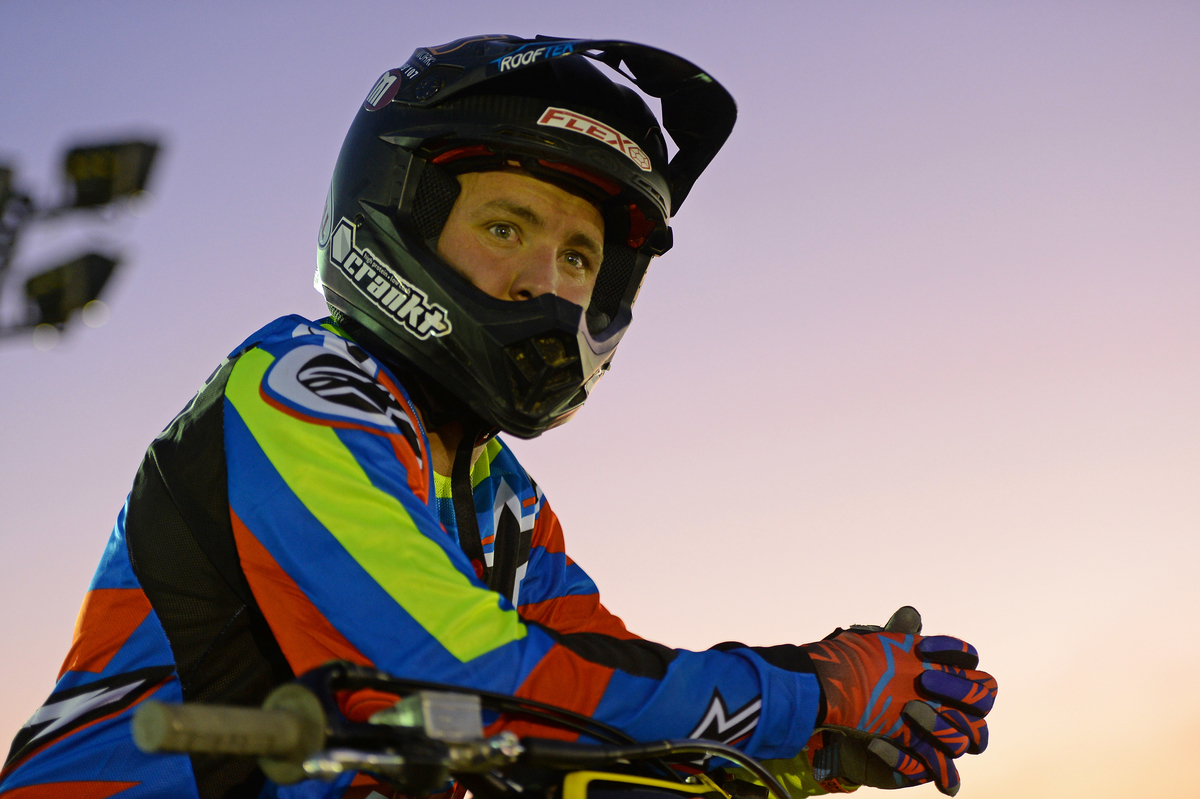 27 year old Matt Moss is staying focused ahead of this weekend's racing as he looks to claim a third national supercross title.
By Hayden Gregory
Having clean swept the 2014 series, Moss has already been challenged in 2015 by long term arch rival Dan Reardon. Despite losing his first supercross round in nearly two years, Moss is determined to reclaim the red leader's plate in Adelaide.
Moss explained that he was happy with his result at Jimboomba, overcoming a number of crashes to salvage third place. As it stands Reardon leads Moss by two points in the championship standings.
"After everything that happened at Jimboomba, to walk away with a podium result after crashing twice was a good result," Moss explains.
"It wasn't the result we were after but still a good result on what could have been a bad night.
This weekend's Adelaide supercross will however pose a new threat for Moss and Reardon as American based Brett Metcalfe returns down under for a cameo appearance as part of the SD3 Husqvarna team.
"It's always great for the sport to have international riders like Brett Metcalfe race in Australian events, but the reality is, he will be just another competitor on Saturday night," Moss comments.
"Right now there's another Championship to win, and that's what I'll be working toward at Adelaide on Saturday night."
News broke last week that Moss has signed on to join the NPS Monster Energy Kawasaki racing team for 2016, meaning he will no doubt be out to capture one last title for Team Motul Suzuki.