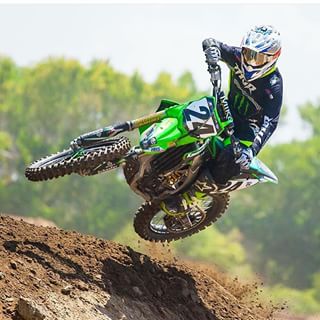 Australian racing product, Brett Metcalfe has finished in third place at the 2015 Rockstar Energy Canadian Motocross Nationals following the final round at Walton Raceway over the weekend.
Story by Hayden Gregory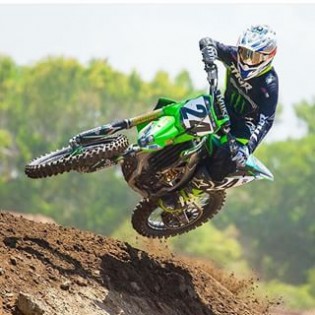 The 2013 champion secured a championship third place after a stellar season including three overall victories – rounds one, four and six.
The Team Monster Energy Thor Kawasaki rider went 5-1 over the weekend, winning the final MX1 race of the season on board his KX450F.
Metcalfe finished the tenth and final round in third place overall behind Cole Thompson (3-2) in second and Team Honda Canada GDR's Colton Facciotti (1-3) in first.
The round victory for Facciotti ensured he finished in second place ahead of Metcalfe in the final championship standings.
A fourth place finish for Yamaha rider Matt Goerke (2-5) was enough for him to take out the overall 2015 Championship. Entering the final round Goerke had a lead of 17 points but still had to keep his head down to ensure the title. The American rider had an extremely consistent year finishing on the podium overall in all but two rounds (rounds three and ten).
2015 Canadian Motocross Championship
Round 10 – Walton Raceway
MX1 overall results:
| | |
| --- | --- |
| 1st | Colton Facciotti – 55 |
| 2nd | Cole Thompson – 52 |
| 3rd | Brett Metcalfe – 51 |
| 4th | Matt Goerke – 48 |
| 5th | Tyler Medaglia – 46 |
| 6th | Kyle Swanson – 38 |
| 7th | Franklin Nokueras – 36 |
| 8th | Seth Rarick – 34 |
| 9th | Cade Clason – 33 |
| 10th | Jason Burke – 30 |
MX1 Championship standings:
| | |
| --- | --- |
| 1st | Matt Goerke – 527 |
| 2nd | Colton Facciotti – 521 |
| 3rd | Brett Metcalfe – 482 |
| 4th | Cole Thompson – 462 |
| 5th | Tyler Medaglia – 438 |
| 6th | Cade Clason – 342 |
| 7th | Bobby Kiniry – 342 |
| 8th | Kyle East – 310 |
| 9th | Dylan Schmoke – 256 |
| 10th | Teddy Maier –  209 |