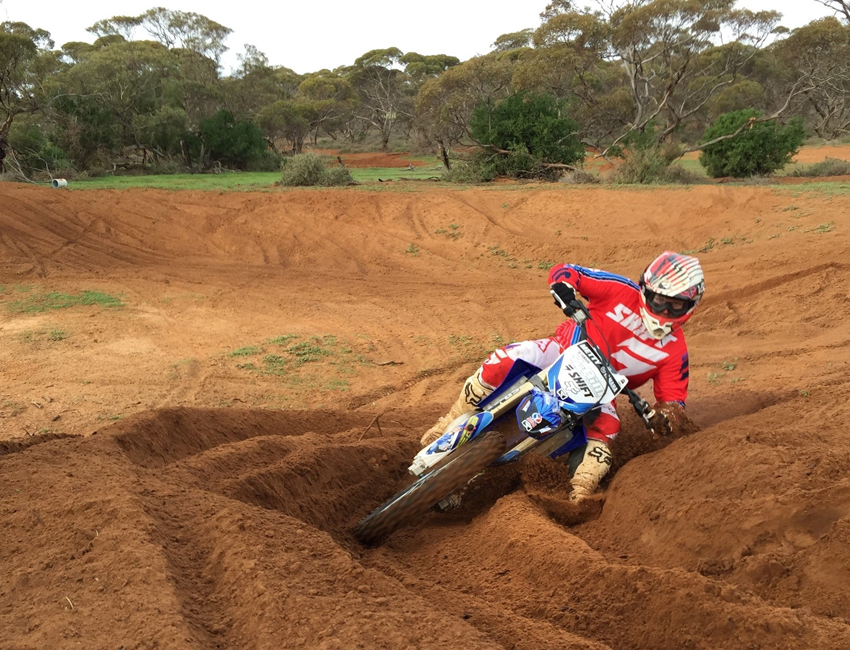 When USA-based Australian motocross and supercross star Brett Metcalfe arrives in Adelaide this weekend for a whirlwind trip back home to contest round three of the Penrite sponsored 2015 Australian Supercross Championship, the first two people to greet him will be his biggest fans: his brother, Shane, and father, Steve.
Press Release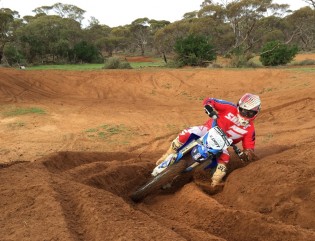 The motocrossing Metcalfes are a close-knit family unit, a trait which has never changed from Brett and Shane's earliest days racing as juniors, right through to today, even if Brett has been based in the USA since 2003 as he has carved out a successful international racing career that has taken him to the very top levels of the sport in America and Canada.
The Metcalfe brothers are tight, and it goes without saying that Shane, who himself enjoyed an immensely successful racing career in Australia and now teaches dirt bike riding clinics in South Australia under the Y-AIM banner, can't wait for his brother to touch down in Adelaide.
"We are all so excited about Brett coming back home to race the Adelaide round of the Australian Supercross Championship," Shane enthuses.
"What's really special is this will actually be the first time Brett has raced in Adelaide as a senior, because he was so young when he left to move and race overseas, so all of us here at home are pumped that he is coming back and racing at Wayville, in front of a home crowd.
"So many fans in South Australia are just hanging out for Brett to get here. He has been living and racing overseas for so long and had so much success, we are just rapt to finally be able to see him compete in a home event."
In what is a 'business trip' – where the business is all about winning – Brett will fly home to South Australia for just a week, leaving his wife, Sheena, and two young boys, Nash and Maverick, at home in California.
"Yeah, it's a real whirlwind trip," Shane confirms.
"Brett arrives this coming weekend and then has a week to get himself and his bike prepped and ready, as well as complete a number of promotional activities and school visits to promote the Supercross and the sport as a whole, before then going racing at Wayville on October 31."
Metcalfe will line up at the Adelaide event aboard a SD3 team Husqvarna FC450, the ride made possible thanks to the efforts of Adelaide Supercross promoters Mark Gilbert and Scott Anderson, the event's presenting sponsor, Energy Logistix, and the Gawler-based SD3 Husqvarna team of Steve and Dimity McKinnon.
Metcalfe will be pitted alongside the SD3 Husqvarna team's SX2 class rider Luke Arbon, who currently sits fourth in the SX2 Australian Supercross Championship points chase after third and sixth placings in the opening two rounds of the Championship at Bathurst, NSW, and Jimboomba, Queensland.
"Steve and Dimity from SD3 Auto are huge supporters of the sport, and they have really stepped up to make it possible for Brett to race in South Australia as part of their South Australian team," Shane explains.
"I know Brett is super-keen to turn on a great show for all the fans on October 31, it should be a huge event."
With tickets selling fast, Supercross fans should go to www.ticketek.com.au to book their tickets – with all online pre-purchase tickets enjoying a special $5 discount on prices at the gate.
To stay up to date on all the Supercross news and social media channels, Championship points standings, and for all event details and ticket sale information, be sure to check out the official www.australiansupercross.com.au web site.