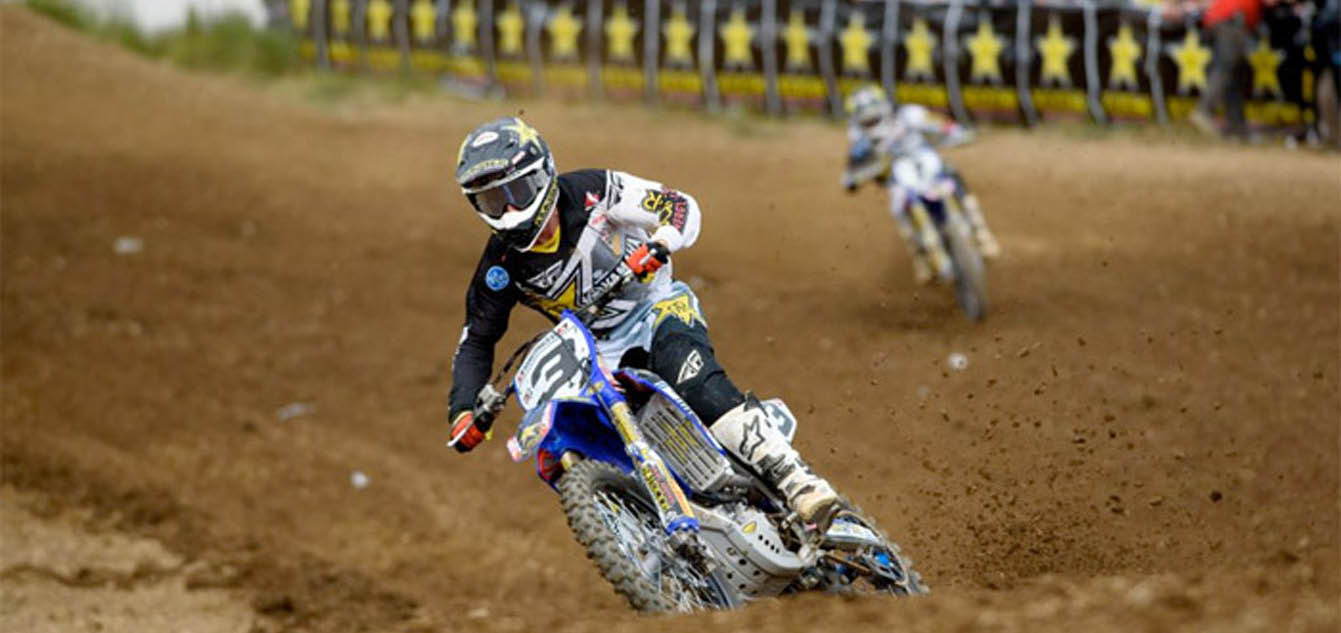 Hometown hero Colton Facciotti collected the round win.
By Hayden Gregory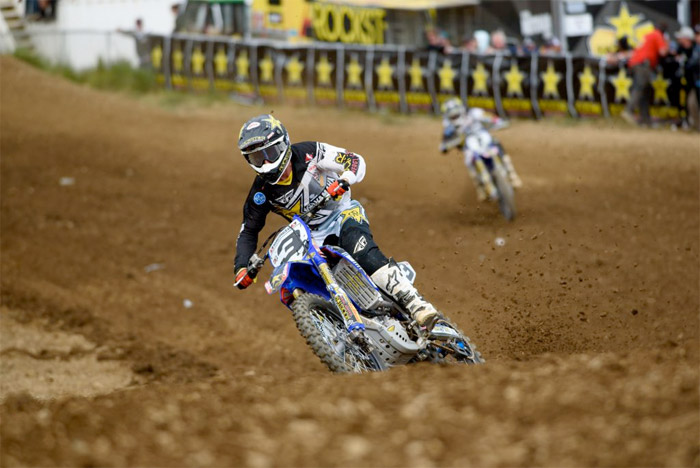 A 2-2 result handed Facciotti victory and the leader's red plate despite KTM Canada Thor Racing's Davi Millsaps leading all but one lap for the entire two motos.
Millsaps was near perfect all day, before video evidence showed him jumping on a Red Cross flag during moto one. Subsequently he was penalised ten positions, costing himself the round win. Matt Georke suffered a similar fate, penalised for jumping after initially finishing third in the moto.
Facciotti was issued race victory followed by Mike Alessi in second. Australian rider Brett Metcalfe would also benefit from the two penalised riders, jumping up to third place.
"Although points are points and it doesn't really matter how you get them as long as you're racing clean, no rider rejoices in getting them because the competition DNF'd or lost position because of a penalty. You want to beat them for those points," Metcalfe said.
"One thing is for sure, I felt a lot more comfortable out there today than last weekend. My bike was awesome and fast. The two holeshots I got bears that out. Matt's misfortune thickens the plot without a doubt, and with eight rounds left everything is still up for grabs." 
Metcalfe currently sits fourth in the championship following two rounds. Facciotti leads ahead of Millsaps and Alessi.
Round Two Results
Colton Facciotti: 54
Mike Alessi: 51
Brett Metcalfe: 50
Davi Millsaps: 45
Cade Clason: 41
Championship Standings
Colton Facciotti: 106
Davi Millsaps: 102
Mike Alessi: 94
Brett Metcalfe: 92
Matt Georke: 91