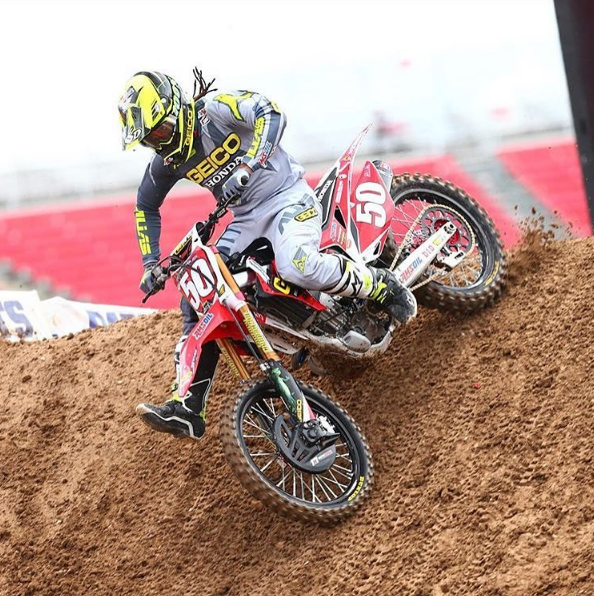 The 2016 250SX East Champion will forgo the outdoor series to focus on a fulltime 450 career in 2017.
By Hayden Gregory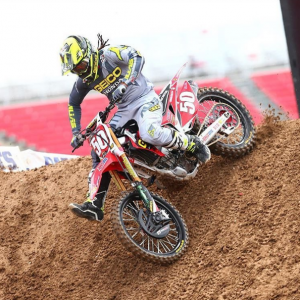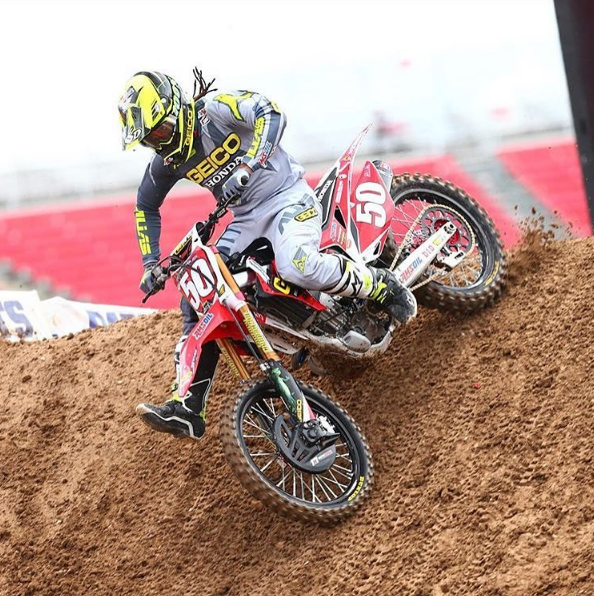 Based on previous seasons the decision for Stewart was almost expected. While his deal with GEICO Honda spanned the entire year, it was rumoured that he would skip motocross and focus all his energy on next year's class step up.
"Now that I have won my first 250 SX championship, I know first hand just how much work it takes to become a champion," said Stewart today in a GEICO Honda PR. "So as I move full time to the 450 class for 2017 I know it will take twice as much work and preparation. Not riding the outdoors this year will leave me plenty of time to prepare for my 450 SX and MX pro debut.
"Thanks to everyone at GEICO Honda and my family for helping me win this 250 SX Championship!" concluded Stewart.
Which team Stewart will ride for in 2017 is still up for debate with a number of stars still yet to sign a deal beyond this year including Copper Webb and Jeremy Martin.
The GEICO Honda team has called in Tristan Charboneau as Stewart's replacement for the outdoor series. Charboneau is a two-time AMA Amateur National Motocross Champion at Loretta Lynn's and will be one to watch in the 250MX ranks.
"I've been working really hard to try to get here and riding is going really well," says Charboneau, who will wear the #403. "I've only known for sure about this for the last few days, but my trainer has had me training for the last two months for this because I knew there was a chance. The work has been a huge confidence booster.
"I can do two 30-minute motos now no problem, and it has helped a lot mentally, too. When I do my motos at the practice track, I'm trying to track down the pro guys and sometimes I'm even passing them. I think [Team Manager] Mike LaRocco saw something in me when I was riding with other pros at the practice track. I'm really, really excited about this opportunity."