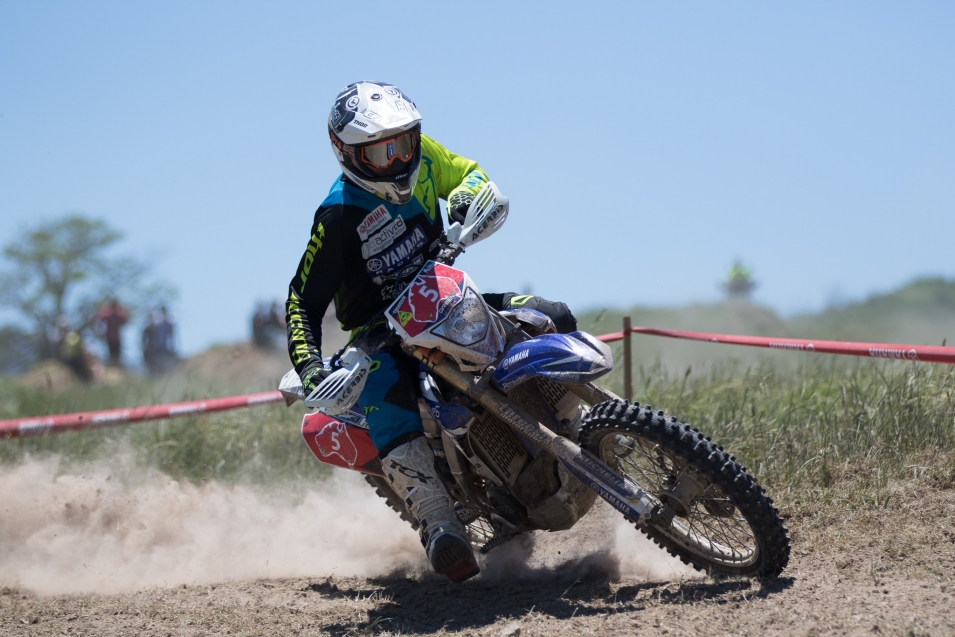 The Active8 Yamalube Yamaha riders have won their respective classes at the 2016 Australian Four Days of Enduro.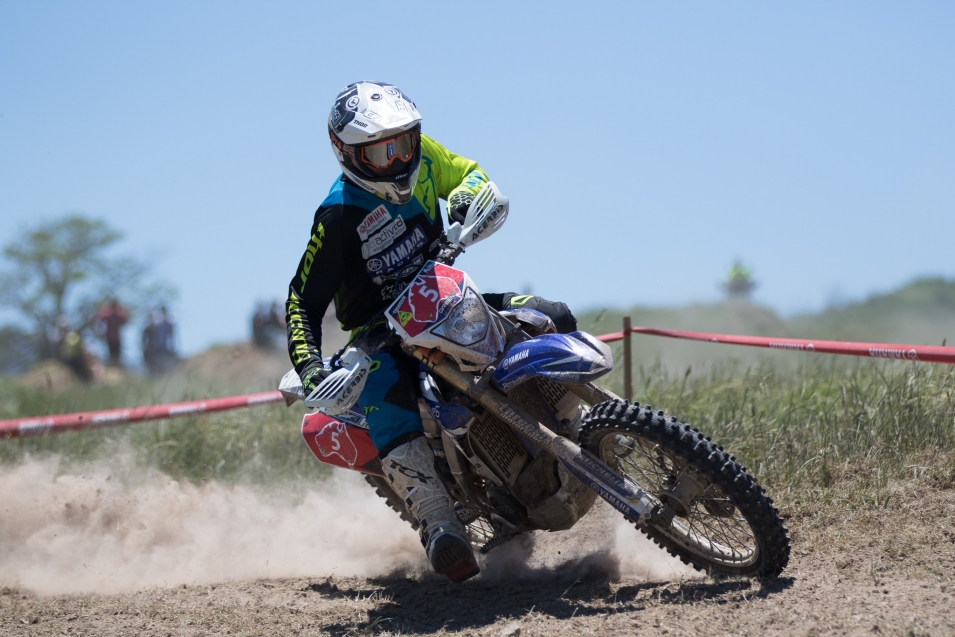 By Hayden Gregory
Tayla Jones dominated the women's class claiming the chequered flag eight minutes ahead of Yamaha teammates Jemma Wilson and Jess Gardiner. Jones led every day of competition in a truly commanding display of off-road racing.
"Winning an event like this is always special as it is such an important race in the year," Jones explains. "This year it was dry and dusty but there were plenty of challenges along the way so it was never easy.
"The Active8 Yamaha team were awesome and the support the team and Yamaha have shown me this year has been amazing so it's nice to reward them with a national championship," she said.
In the E1 category Josh Green had a successful return to racing following a six month layoff after a knee reconstruction. Like Jones, Green also led his class at every stage, scoring victory by two minutes to defend his national title. The result was also good enough to place Green fourth in the outright category behind Matthis Bellino, Chris Hollis and Daniel Milner.
"It's awesome to be back racing," Green enthuses. "2016 hasn't been my best year and sitting on the sidelines watching everyone race has been so frustrating that it was driving me crazy.
"I had just over three weeks of riding before the event started so it was a pretty intense build up but I did the right rehab, the Active8 Yamaha team were fully prepared and we go the job done. I'm stoked!
"Thank you to AJ and the team for another great event. It doesn't feel like work when I'm with these guys and it's an awesome environment for racing," Green ends.
Active8 Yamaha team manager AJ Roberts was extremely pleased with the results, following a long four days of riding.
"You can never predict what will happen over four long days but things went pretty well to script for us and I'm extremely happy with the results we recorded this week.
"Josh was amazing all week and showed his class to dominate a talented field in the E1 class and finish so well in the outright standings.
"Tayla is simply a step above the other girls at the moment but she continues to work hard and drives herself to be a better racer and to win by eight minutes is amazing at a national level while we threw Chris in the deep end and he did a great job. It's not easy stepping up at an event like this and the pressure that comes with a team environment but he did a great job and all three riders can hold their heads high," AJ ends.
2016 A4DE Results – Final Standing
OUTRIGHT
1st Mathias Bellino
2nd Chris Hollis (CDR Yamaha)
3rd Daniel Milner (CDR Yamaha)
4th Josh Green (Active8 Yamaha)
5th Daniel Sanders
E1
1st Josh Green – YZ250FX
2nd Glenn Kearney
3rd Jack Simpson
4th Riley Graham- YZ250FX
5th Stefan Granquist – YZ250FX
E3
1st Daniel Sanders
2nd Lachlan Stanford
3rd Lyndon Snodgrass
4th Chris Davey – YZ300X
Women's
1st Tayla Jones – YZ250FX
2nd Jemma Wilson – YZ250FX
3rd Jess Gardiner – YZ250FX
4th Emelie Karlsson – YZ250FX