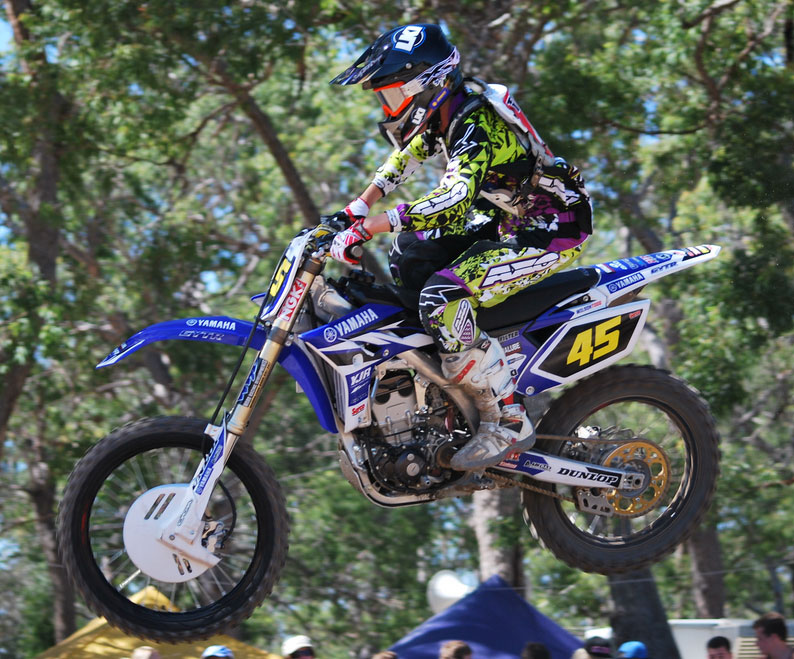 Both Wilson Todd and Nathan Crawford had been the dominant riders of their respective 250cc classes yet were pitted head to head in the 125cc class and renewed their battle for the final time this year.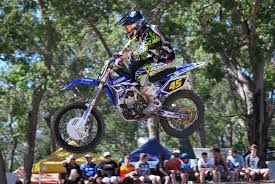 Entering the final round, Todd had a seemingly comfortable 14point lead over Crawford but when the rain began to fall, all bets were off as circulating the muddy and slippery track became difficult. Despite a near perfect day from Crawford on the 125, Todd stood firm and clinched the series win by two points after taking second place for the round with 2-3-2 results.
He complemented the 125 win with another successful day on his YZ250F. He has been the man to beat in the 13-14 years 250cc class all year and the Tivoli round was no different with Todd taking all three race wins and the series victory.
"It's been a great series for me and I have learned a lot this year riding the 125 and 250cc. Racing with Nathan has been awesome and its pushed us both to a faster level as it seems like every race we are banging bars.
"Yamaha Junior Racing have been great again this year, my bikes have been perfect and both my Mum and Dad put in a huge effort for my racing," Todd said.
Nathan Crawford has improved enormously in the past two seasons and his results since joining YJR have been nothing short of sensational. Along with his two QLD Motocross Championships he won recently, he can now add another Sunshine State series win and a second place just for kicks.
Crawford comfortably won the 15 years 250cc class on the day with 1-1-2 results and stretched his winning margin in the series nearly 70 points. The 125 battle with Todd was intense and he managed to close the 14 point gap down to three by the end of the day and cap off a Yamaha 1-2 in the series.
"Today was another good day for me as I won both classes and felt I rode the wet conditions pretty well. Congratulations to Wilson for winning the 125 class and a huge thanks to the YJR team for all the effort and support this year," Crawford ends.
For a full list of results, www.orion-timing.com
To follow Yamaha Junior Racing on Facebook, www.facebook.com/YamahaJuniorRacingAus
The QLD YJR team now face the sands of Hervey Bay as they compete in the MX Nationals Rookies class at round seven of the MX Nationals.
Round Six Results – Tivoli
13-15 years 125cc
1st Nathan Crawford – 75
2nd Wilson Todd – 64
3rd Hunter Lawrence – 62
13-14 years 250cc
1st Wilson Todd – 75
2nd Bradley Polsoni – 60
3rd Jye Zimmerman – 60
15 years 250cc
1st Nathan Crawford – 72
2nd Lochie Latimer – 61
3rd Zak Small – 60
Series Standings – Final
13-15 years 125cc
1st Wilson Todd – 412
2nd Nathan Crawford – 409
3rd Braden Collins – 325
13-14 years 250cc
1st Wilson Todd – 430
2nd Reece Rayner – 340
3rd Jye Zimmerman – 312
15 years 250cc
1st Nathan Crawford – 429
2nd Braden Collins – 361
3rd Zak Small – 330