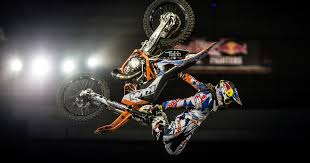 Some of the world's best BMX, mountainbike and freestyle motocross athletes have confirmed their attendance to the 2016 Farm Jam, held on 6 February 2016 at the bottom of New Zealand's South Island.
Press Release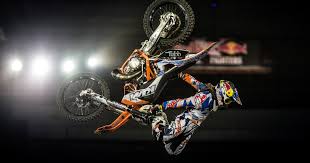 With the legendary two-wheeled action sports event now being held every two years, a huge list of riders from around the world have signalled their intent to come and experience the Farm Jam first-hand.
American BMX stars Michael "Hucker" Clark, Kris Fox and Victor Salazar will go head-to-head against a huge contingent of Australia's and New Zealand's finest BMX riders that boasts the likes of Corey Bohan, long-distance record holder Paul Langlands, Australian shredder Logan Martin and Poland's Dawid Godziek.
In the FMX contest, New Zealand's 2012 Red Bull X-Fighters champion and X Games medallist Levi Sherwood will return to the Farm Jam to defend his 2014 title. However there will be plenty of competition for him, including Red Bull and ilabb team-mate Nick Franklin, in-form Australians Jake Smith and Ryan Brown, and a packed field of riders from across Australasia.
The MTB field will again be bursting at the seams with talent as 21-year-old Englishman and defending champion Matt Jones returns to the venue that gave him his first major contest win. Jones will fight it out against former champ Conor Macfarlane, Kiwi legend Kelly McGarry, Melbourne's Richard Swindel-Hurst and a swathe of Australia's and New Zealand's finest dirt jumpers.
Just three weeks out from the event, Farm Jam organisers and property owners Dan and Brett Frew have been overwhelmed at both the response from action-sports athletes, as well as the public interest and anticipation that gathers momentum as each day passes.
"After a two-year break there's a huge air of expectation and anticipation for what people will witness here on February 6," Brett says. "We have been really humbled by the sheer quality and quantity of riders who have expressed interest in coming to the 2016 Farm Jam and one thing's for sure – the spectators are going to witness some insane riding from some of the world's best."
In another major development, Kiwi action sports lifestyle clothing brand ilabb has been confirmed as a major sponsor for the event, and in a unique collaboration, have released a limited edition Farm Jam tee that also doubles as a ticket into the event.
"The adult tees cost $49.90 and the children's $39.90, and if you roll up to the gate wearing them, we'll let you into the Farm Jam for free," explains Dan. "Considering our event entry is usually $30 for adults, $20 for children and under-5s are free, this is a great deal for those interested in seeing some of the world's best riders first-hand."
Farm Jam collaboration tees for men, women and children can be pre-ordered throughwww.ilabb.co.nz/farmjam. Tees will be shipped out 20 January. The 2016 Farm Jam will be held at 738 Otapiri Gorge Road, Winton, NZ on February 6. Gates open at 11am with the action starting at 12pm.
For more information and updates, follow @farm_jam on Instagram, and "Like" Southern Freeriders and Farm Jam on Facebook.