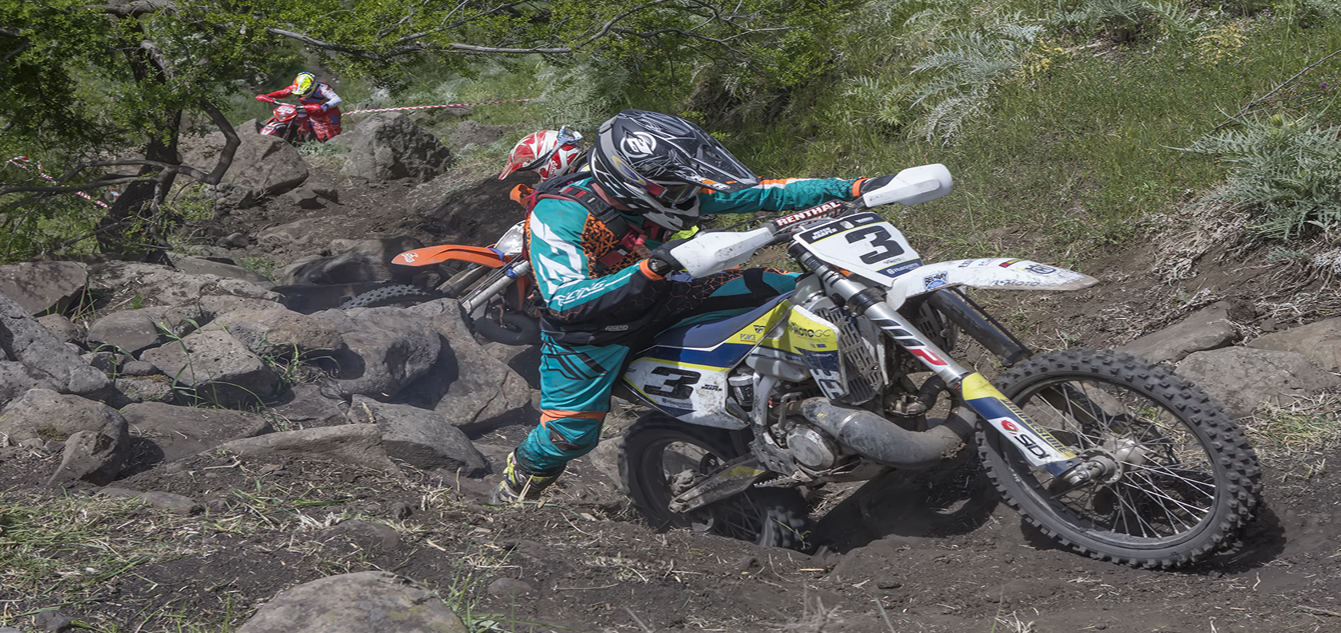 Husqvarna Factory Support rider Mitch Harper dominated Australia's toughest Extreme Enduro.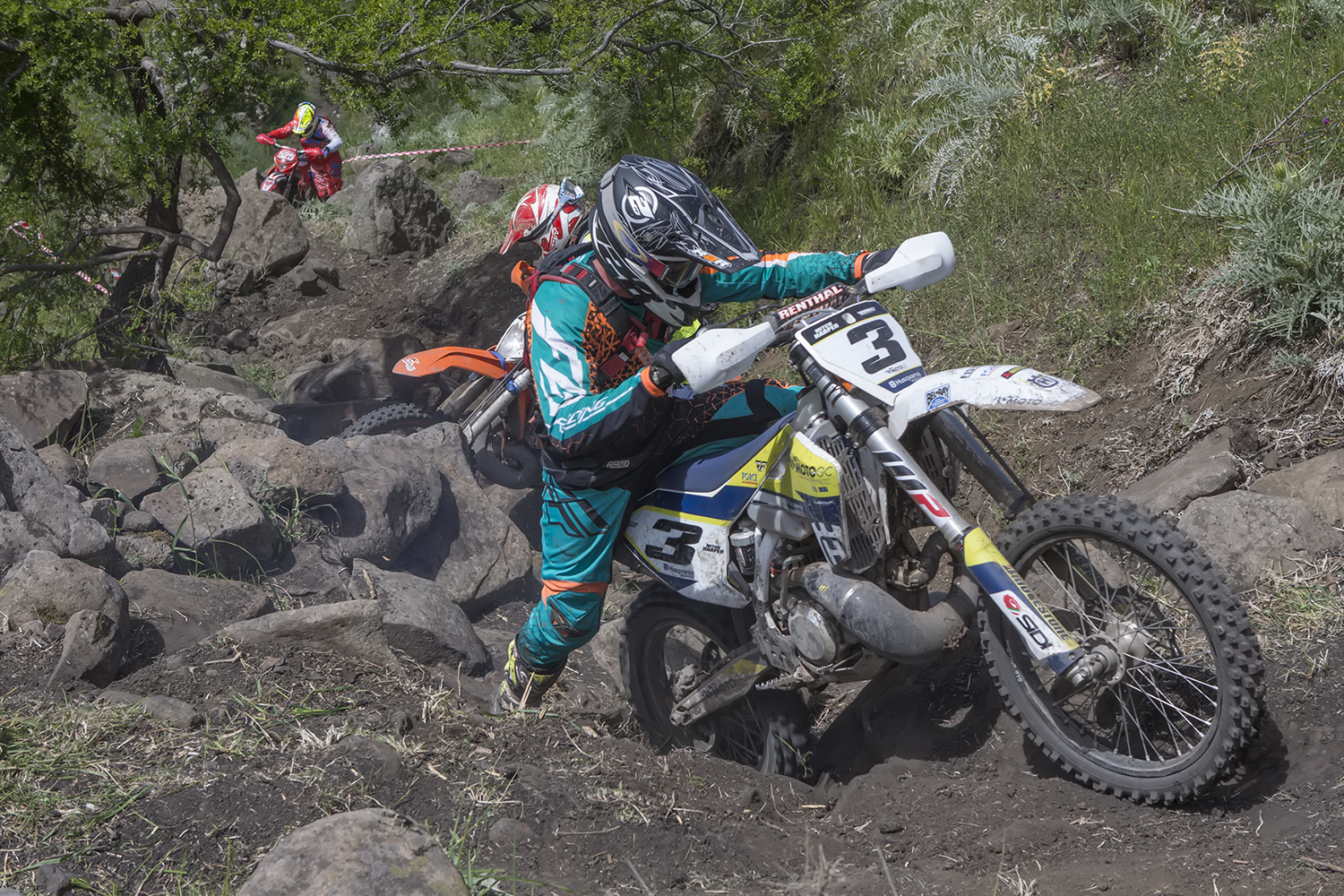 By Hayden Gregory
Harper won the inaugural event back in 2010 and was looking to pick up a second title as racing got underway last weekend. Aboard his MotoGC-backed Husqvarna TX300 the 24 year old hit the lead early before slowly checking out on the field over the intense 12km circuit. Crossing the finish line 11 minutes and 39 seconds ahead of his closest rivals Tim Coleman and Dylan Rees, Harper once again stamped his authority as one of Australia's best enduro riders.
Harper was awarded $6000 for his efforts and the title of 2016 Wildwood Rock champion.
"This is easily the hardest race in Australia and probably one of the hardest in the world," Harper explained. "It's a different style to Erzberg; more of a cross-country extreme. It's got the fast sections as well so it's not just all trialsy technical stuff.
"There were five riders a minute ahead of me off the start, but I got into the lead by the end of the first lap. I  got three of them up and down the gullies, in the first three quarters of the lap, and then in the final rock garden I got the last two, and when I got up out of the rock section where it's like a flat, rocky paddock all the way back to the pits, I was looking back and I had a pretty good lead, so I put my head down and pushed on from there. I did a few good laps and the gap was getting bigger and bigger. So then I slowed down.
"The TX was an awesome choice of a bike. Struggling up these rocks sections you end up pushing the bike half the way, so the light weight was definitely a plus. I played around with the powervalve and I had it right out for the prologue so I could jump a few of the log doubles, but then for the race I screwed it in so it was real torquey, not slipping on the rocks or anything. It's an awesome bike. I was on the clutch all day and it didn't fade or anything. The crowd was huge out there today, in the rock gardens you're thinking, 'why am I here?' But then you get to the top of the hills and you're up on the pegs and they are all cheering and it helps you just keep you going. It's good."
Guest rider and former World Enduro Champion Mathias Bellino had a positive start to the event but withdrew after taking a beating over the first three laps. Bellino's focus down under is the A4DE next weekend so thought it was in his best interest to withdraw early from the race.
"I am coming here for the four-day mainly, but then (girlfriend) Jess was going to Wildwood, so I say maybe I can try to do it and it will be good training for next year," Bellino said. "I have never done any cross-country extreme racing in my life, and next year we will have some cross-country included in the World Championship. I knew it would be a tough race for me, and also because the 450 is a little bit heavy for this application.
"I got the best lap time in Prologue and was leading for almost one lap when I got to the last uphill rock section. I crashed like four times and everybody caught me up and I lost a lot of time and energy. The bike is pretty wrecked! It was epic!
"On the second lap I broke my gearlever and then on the third lap I couldn't get through. It was too much for me, and I had to DNF unfortunately.
"I knew I didn't like XC races, now I'm 100% sure it's not for me! I come from motocross and already for me enduro is a big step, but this is too much.
"A big thank you to Husqvarna in Europe, my team, and especially Husqvarna Australia for giving me the opportunity to ride in this race. I'm looking forward to the four-day.
"All up, for me I didn't have the skills for that last hill, but it was pretty interesting, and it's a good race. Honestly if I had time to train in the extreme stuff, and a more suitable bike, I would come back and try to win this race, but I don't have the skill enough and I don't have time to train in the extreme stuff, so that will be for later, or maybe never! (laughs)"
Husqvarna Wildwood Extreme Enduro 2016 results:
Mitch Harper,
Tim Coleman,
Dylan Rees,
Ruben Chadwick,
Chris Perry,
Broc Grabham,
Robert Nowak,
Daniel Sanders,
Wade Ibrahim,
Hamish Macdonald