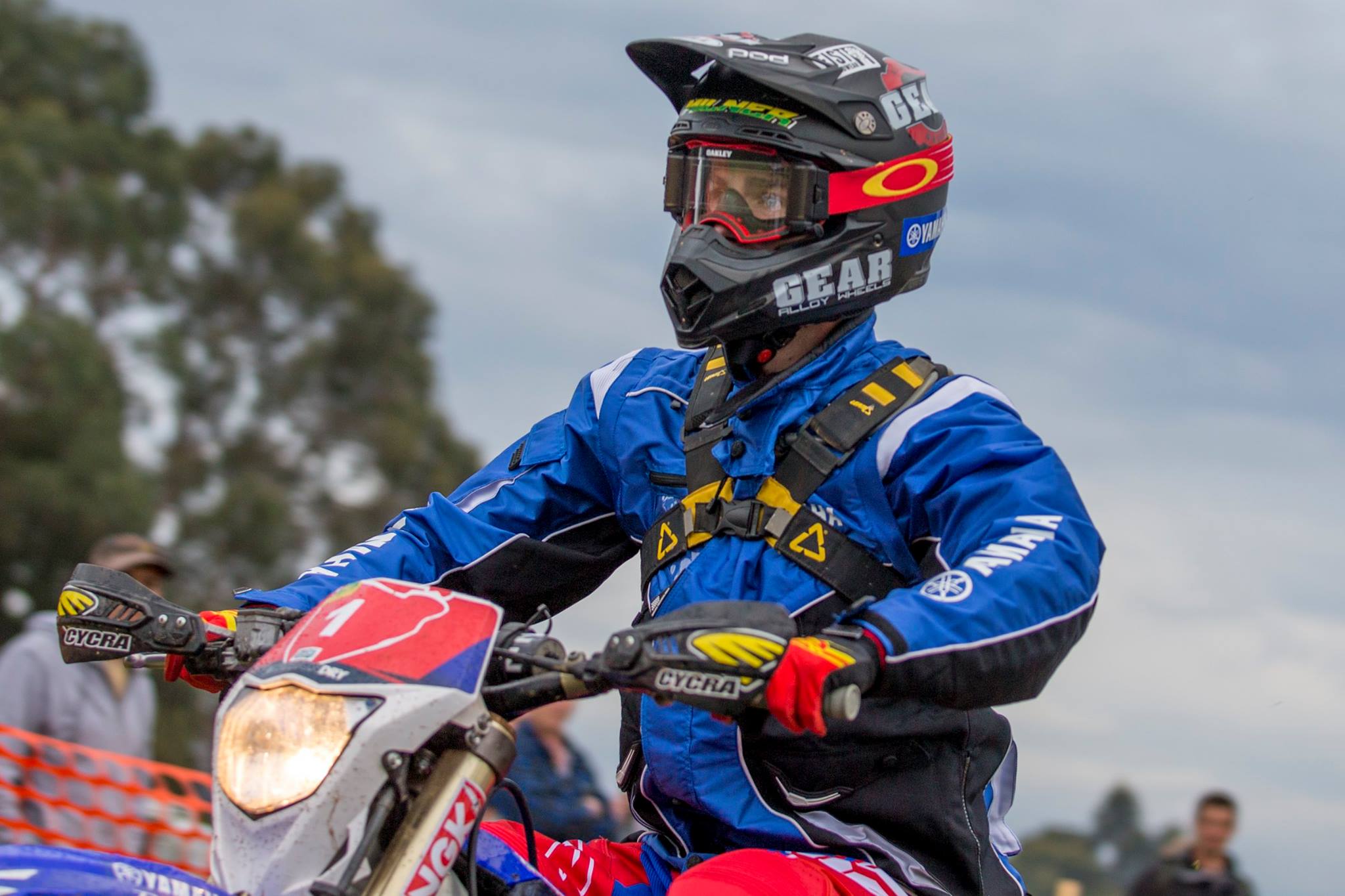 See what all the winners from the Australian Four Day Enduro have said following the event.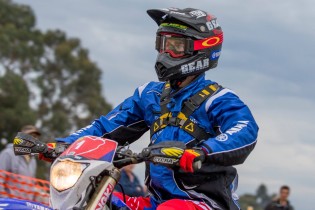 2015 A4DE Outright + E2 Class Champion: Daniel Milner (CDR Yamaha)
"I'm absolutely stoked with it. It's been such a rough year that I've had in the States, but to come out on top with my fourth one (outright Four Day title) I'm absolutely pumped.
"It's definitely good. Winning Four Days was something that I always looked up to doing as a young fella, with the likes of Shane Watts and all the big boys up there at the time. To get away with four in a row, it has put the biggest smile on my face that's for sure.
"This one would have to be up there. Coming from such a bad year that I've had – it's been the toughest of my career by far being over in the States – so this is probably the best. It is Matty's (Phillips) home ground as well, and to beat him over here I'm stoked.
"I just kept a level-head really. I tried to eliminate the mistakes and stay smooth for the whole four days.  Everything that happened throughout the week worked well, so I was happy with that."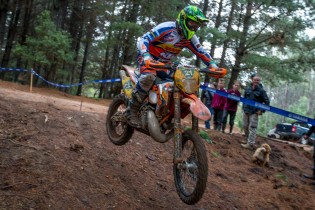 2015 A4DE E3 Class Champion: Matthew Phillips (KTM Enduro Racing Team)
"It's a great achievement to add to the list. We've had a really good week down here in Tassie, and I had a big battle with (Daniel) Sanders and (Toby) Price in the E3 class.
"Even in the final moto, we mixed it up with (Glenn) Kearney and (Mitch) Bowen up there as well, so it wrapped up the week really well with a great fight to the finish.  It was a bit dusty and I tried really hard to come back and make it a good race with Toby and Daniel, but didn't make it happen.
"In the outright battle with Daniel (Milner), I was really disappointed with yesterday. I wasn't riding the lines as well as I would have liked to and let the race slip away there, but he was riding really well and hats off to him.
"The atmosphere was awesome with so many fans. I haven't seen a crowd like this at an Australian event for a long time, so I think it is a really good sign for the future. The Tasmanian fans were just happy to have the race here, and I was really lucky to have the support that I did.
"It was a good fun event and I'd do it all again tomorrow."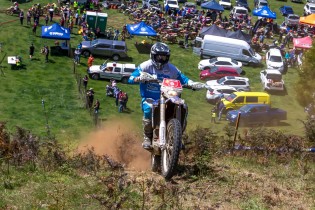 2015 A4DE E1 Class Champion: Josh Green (Active8 Yamaha)
"This is my first Four Day class title so I'm really happy about that.  It was a really good week and it was really good to come down to Tasmania.
"It's been great to get the double in this class both here and in the AORC (Australian Off-Road Championship). I've been trying to do this for a very long time, so it's good I've finally been able to pull it off. It's pretty special.
"Day 2 was really difficult when it rained and it got a bit slippery, so I struggled a bit then, but otherwise I had a good week. I knew I had a big lead heading into the final moto, so I just tried to settle in and ride around them.  A bit of arm pump slowed me up, but Tye (Simmonds) was flying anyway so it was crazy to watch."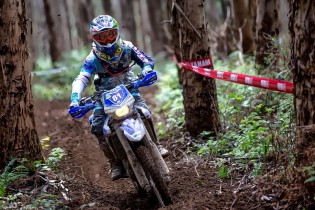 2015 Women's Class Champion: Tayla Jones (Yamaha Racing)
"I'm pretty stoked to end the year on a high by winning the Four Day here, so hopefully I can keep it rolling on for next year.
"It was challenging; the week started off dusty, and then it got wet on day two, then went back to being dusty again before ending on a sick final moto, so there was a bit of everything this week.
"Jess (Gardiner) rode really well on day one, so on day two I just tried to stay upright in the slippery conditions and push as hard as I could. I ended up with a fairly big margin (after day two), which gave me a buffer for the rest of the week.
"I started racing motocross when I was younger, so I was just going back to my roots and it was great fun to get out there on the last day and chuck some whips.
"I'm not really sure when it will sink to be honest. I'll probably give it a couple of weeks break before I realise how much I miss riding and realise what I achieved this year."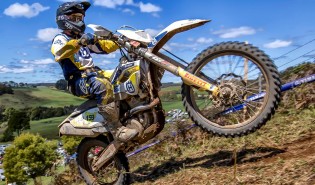 2015 A4DE Veterans Class Champion: Damian Smith (Husqvarna)
"I've never been to Tassie (before this week) and the place is just amazing. When I first heard it was going to be in Tassie I thought there would be no way we could have a race here in such a beautiful place, but it came off like a dream.
"I haven't really raced much all year, but I always said I was going to do the Four Day. I rang up Glenn (Kearney) and he hooked me up with a bike and then I did a bit of training before I came down and got the win, so it was quite good.
"My main competition coming into the week was Kirk Hutton, but unfortunately he hurt himself on day one. Kirk (Hutton) and I have raced against each other for 25 years – pretty much since we both started. It's always a ding-dong battle with me and him, and it was unfortunate (he got injured).
"I just ended up picking someone in the top 30 and just tried to stick with them, so it was quite good. The final moto especially was a great track and you couldn't speak higher for the whole place. It was just awesome."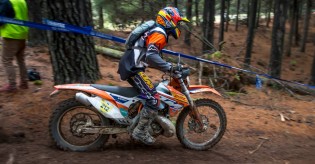 2015 A4DE Masters Class Champion: David Fleming (KTM)
"I thought it was a great week. I think it could probably have been a bit tougher, but having said that if we had more rain it would have made it really tough with riders getting stuck all over the place. But as far as I'm concerned I had a ball.
"I've done at least 20 Four Day Enduros in my time – I don't exactly know how many. This year made it 10 class championship wins as well; I think I won eight while they were Aussie titles and now two since.
"I've been to Tassie a few times riding; I think it has been four or five times, so I knew what I was in for. I knew it was great riding so that was one of the reasons why I came down and I had a great week."