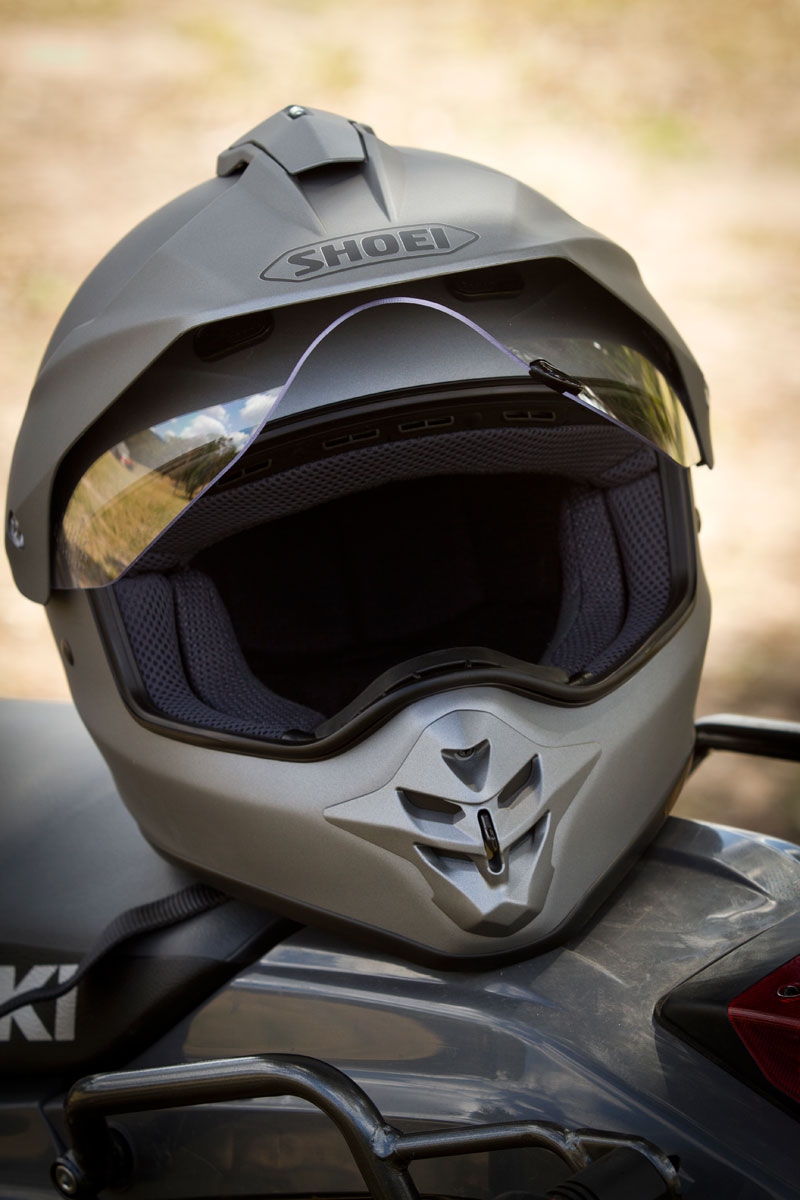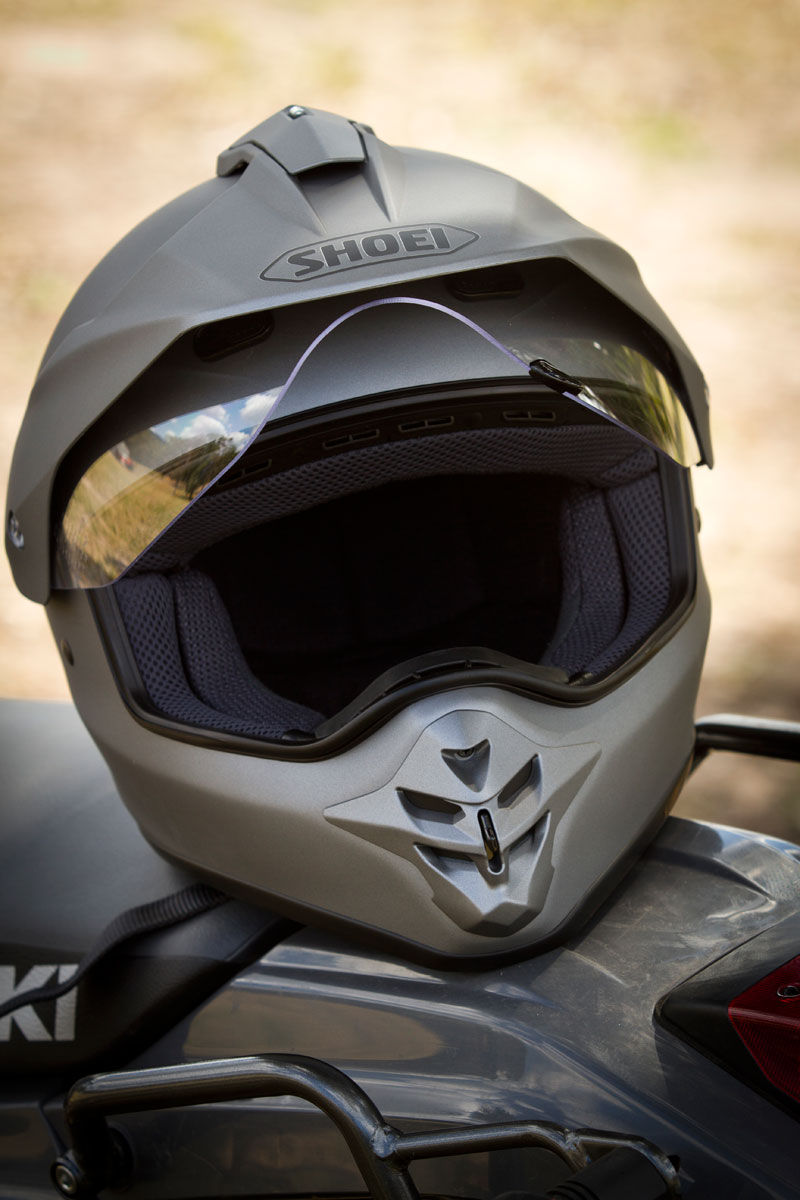 I have to confess that some years ago I bought a very cheap helmet to wear when I'm riding adventure bikes. My thinking at the time was that I didn't do it very often so why spend the cash? I can be spectacularly stupid at times and that was an example in action.
To remedy this sin of sorts I recently got hold of a Shoei DS Hornet Dual Sport helmet and the immediate difference was striking in two ways. The first was knowing that your head was in a Shoei. That feeling comes from the certainty that there isn't a substandard Shoei on the market. They are among the best helmets money can buy and, frankly, this is the best head I'll ever own, so why not look after it?
The second obvious difference came from the fit. The cheap lid moved about in odd ways and wind blew through it freely. The DS Hornet is a solid fit that, while it isn't impressively quiet on the inside (nor is it overly loud), it seals well and doesn't leave you feeling like you've ridden through a hurricane.
The peak can be removed for straight-up road use but it doesn't actually cause much of a drama. On my old helmet the peak caught the wind and you had to fight to keep your head down, but the wind-tunnel-tested Hornet isn't a hassle in any way like that.
There are choices for the visor and, in fact, I changed the clear straight to the tinted. There's plenty of well-thought-out venting with the chin vent designed to also reduce fogging.
As expected, the lining (which is channelled to make it easier to wear glasses) is removable and washable.
The Hornet is light, built to the best specs and could be all that stands between you and a horror result from that one nasty get-off. It's a welcome addition to my gearbag and I'll remind you that if you buy the helmet overseas it won't be Australian Standards approved, so be careful with that. — Damien Ashenhurst
PRICE: $749.00
CONTACT: McLeod Accessories