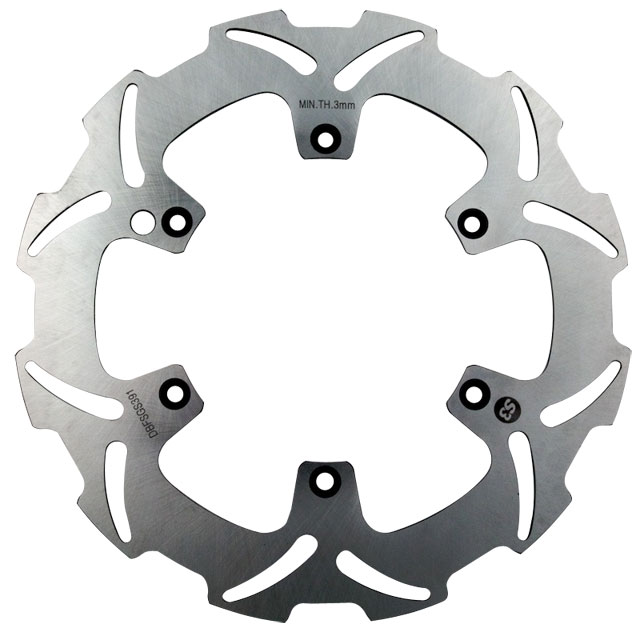 Stopp brake discs offer a comprehensive range for over 5000 road and off road motorcycles models dating back to 1980 up to current models.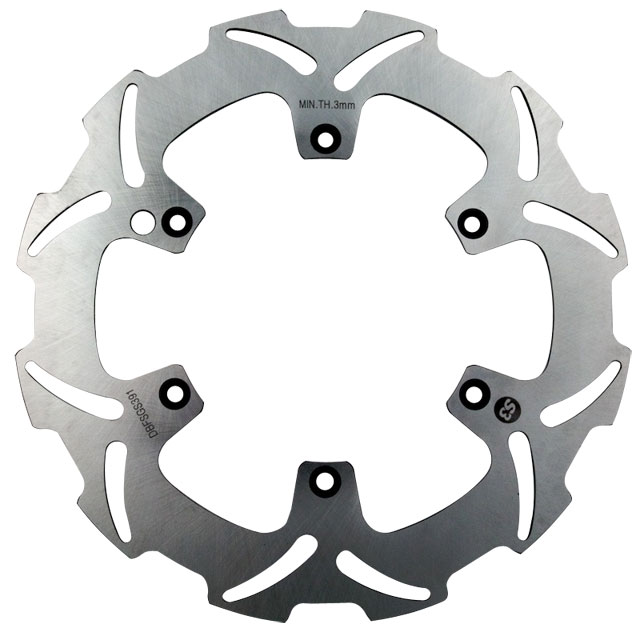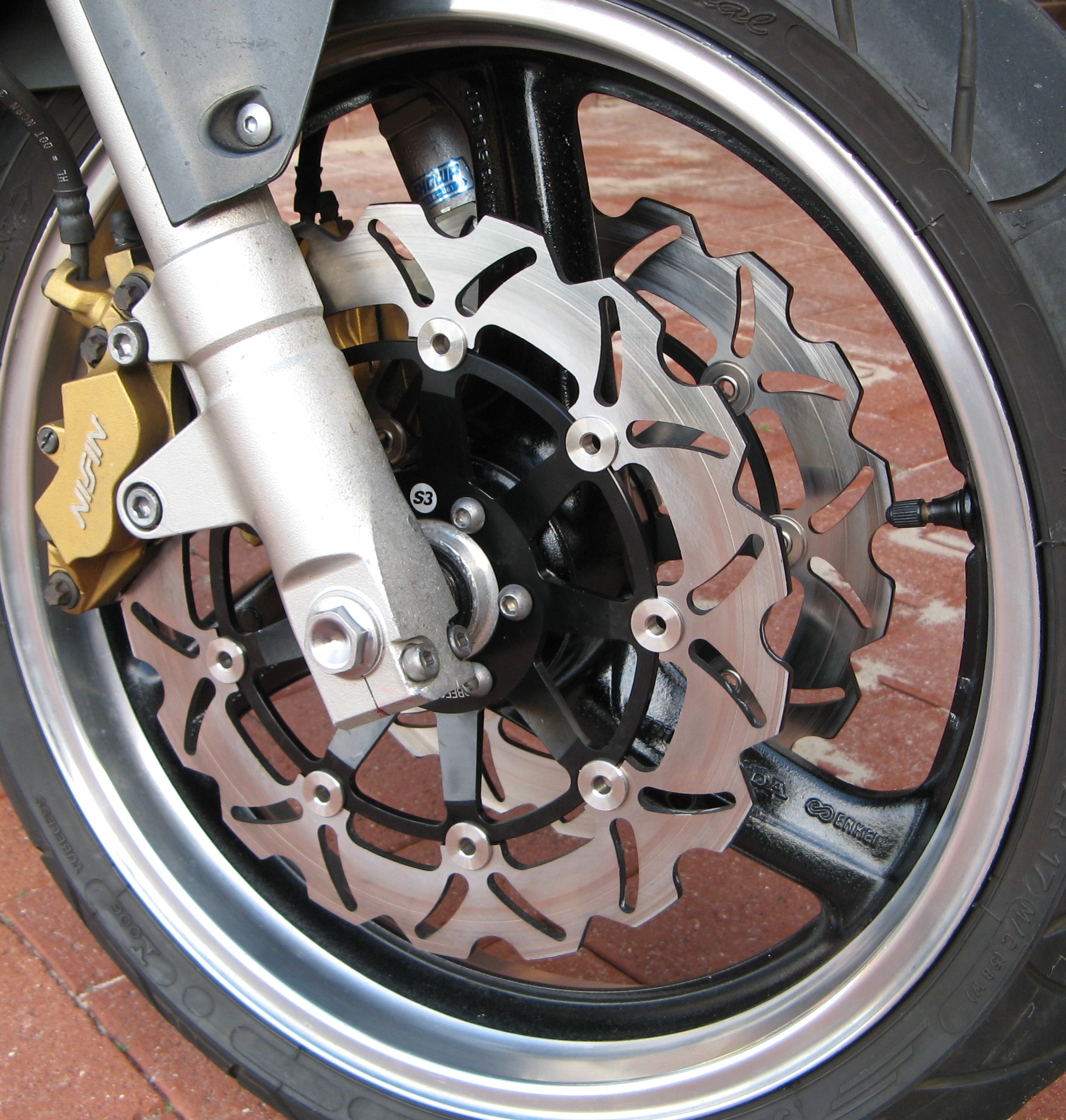 The range includes brake pads for dirt bikes and calliper extension brackets for oversize/supermotard front disc conversions.
Stopp brake discs are manufactured using 420 stainless steel with added carbon content to ensure excellent braking performance and durability.
All Stopp floating brake discs feaure quality 7075 alloy carriers. The choice of 7075 alloy delivers superior strength while allowing for high quality anodisation and low weight. All rivets/buttons used on Stopp floating brake discs are stainless steel. 
The use of high quality metals and machining ensures that Stopp brake discs offer excellent stopping power for both road and off road bikes. The slotted wave design allows for better water dispersal in the wet, heat dissipation and ensures a more even wear as opposed to drilling which can often lead to a rippled effect across the surface of the disc. All Stopp Motorcycle brake discs are backed by a 24 month warranty. All discs carry the required minimum thickness markings essential for road registration.
RRP From $89.95 to $149.95. 
WEB – http://www.s3performance.com.au