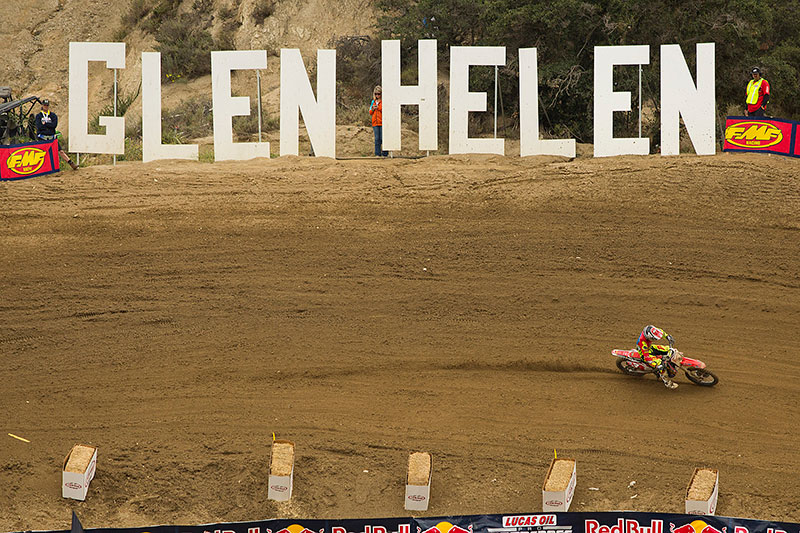 Youthstream President, Mr Giuseppe Luongo has announced that the track will no longer host next year's event.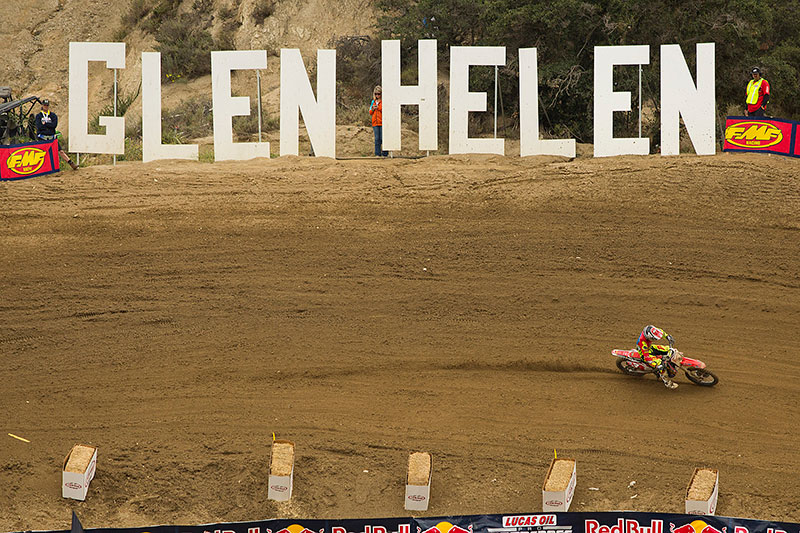 By Hayden Gregory
A press release by Youthstream has identified that both series promoters and track owners have made a mutual agreement to change locations. There was a speculated concern for spectator numbers given the poor showing at the track for the Monster Energy FIM Motocross World Championship held the last two years.
The news comes in wake up a very successful 2016 campaign held in Maggiora, Italy. At this stage a replacement venue has not been announced, however Great Britain's Matterley Basin has been thrown in the mix.
The full press release can be seen below:
Youthstream Press Release
Mr Giuseppe Luongo, Youthstream President, and Mr Bud Felkamp, President of the Glen Helen Raceway, had a meeting at the Monster Energy FIM Motocross of Nations in Maggiora and in common agreement they have decided to not organize the Monster Energy FIM Motocross of Nations in Glen Helen in 2017.
Glen Helen Raceway and Youthstream have worked in close cooperation over the last 2 years and both entities have invested serious funds for the organization of the MXGP of USA but despite the quality of the organization, the excellent racing and the massive media coverage the fan attendance was much lower than expected and also much lower than what this event deserves.
For such a prestigious event which deserves and needs an outstanding fan participation the risk is too high, and this is the main reason why it has been decided in common agreement to not organize the Monster Energy FIM Motocross of Nations in 2017 in Glen Helen. If the situation changes in the future both parties would be keen to work together again.