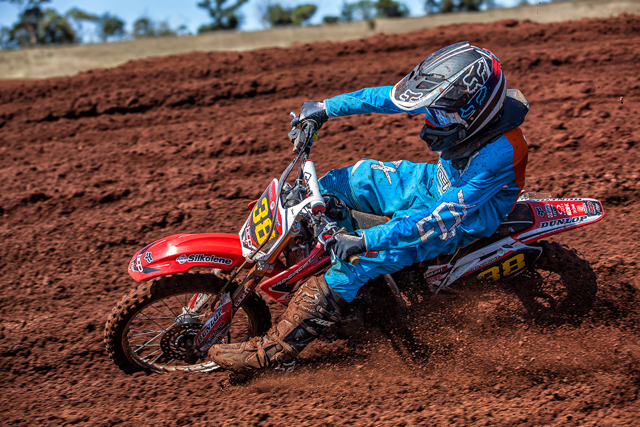 The Honda junior development team has been given a huge boost ahead of the 2016 season with gun rider Morgan Fogarty agreeing to a new deal.
Story by Hayden Gregory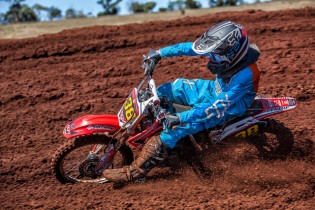 Fogarty has won eight races this year on his Honda CRF 150R; including his last four in a row. It has been an incredible year for the 15 year old and he is thrilled to continue in the Honda Junior team.
"Everything has fallen into place this year for us and I couldn't be happier with it all," said Fogarty. "The bikes are just awesome and the input that we get from both Lee (Hogan) and Tim (Vare) makes the job so much easier.
"Whether it be with mid week training or just being there for us on race day to come to the start line or walk the track with. I'm gutted that I'll be saying goodbye to the little CRF150R at the end of the year because that thing is so much fun to ride, however I'm looking forward to working with the boys on getting my 250 riding up to where I want it.
"I'm just glad that now I can focus on the Aussie Junior Titles without having to think about next year and just try to put my best foot forward."
Fogarty can now look forward to the Australian Junior Motocross Championships beginning September 28th at Bunbury, Western Australia. The BCP Pro Circuit Honda Junior Development team is already in full training ahead of the only week long race on the national calendar.