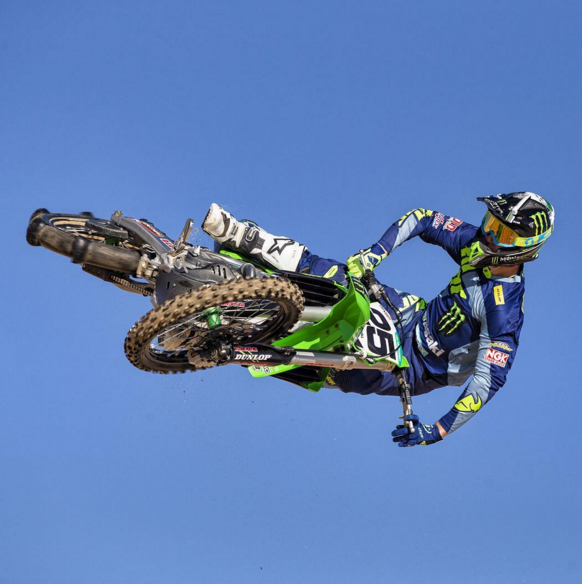 Clement Desalle is still hopeful of making the starting line in this weekend's MGP opener.
By Hayden Gregory
A crash earlier this month at the Valence International left Desalle with a broken arm and the need for immediate surgery. What followed was eight days of intensive therapy and rehab in what could be a stunning return to racing this weekend.
While Desalle may not be 100% fit he still plans to test out the arm during the practice sessions before deciding whether to compete in the main event.
"Of course we had long discussions with Clement and Doctor Claes," explained KRT team manager François Lemariey.

"Clement has a clean break, and Doctor Claes considers that it's similar to a collarbone injury and he can recover faster than expected. He did some cycling this weekend, and is working daily to recover. He will ride the practice sessions and, depending on how he feels and the results, we will then decide whether or not he will race the GP.
"There is no pressure on any parties, but we also don't want to have any regrets later; if it's possible for him to race safely, we just want to collect some important points for the series during the first two GPs; maybe these points will be important at the end of the championship." 
Desalle's teammate Jordi Tixier will fail to make the journey as he continues to recover from wrist surgery in Europe.
All eyes will be on the Monster Energy Kawasaki rider this weekend to see if he can overcome the odds to be race ready come gate drop.