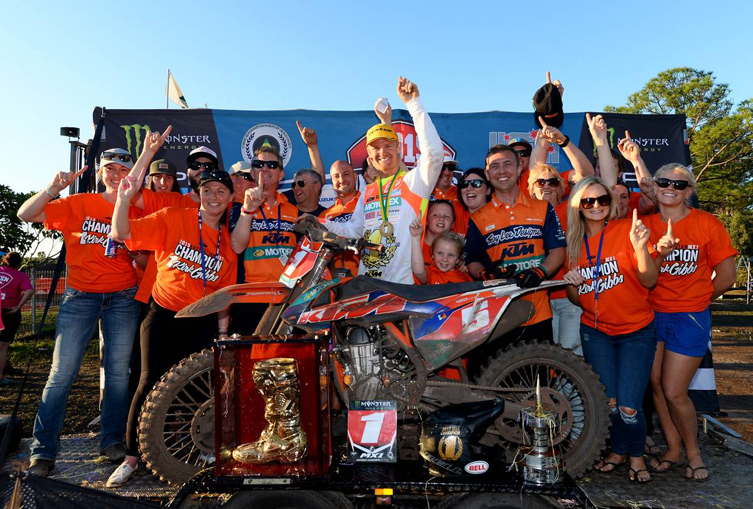 This year's MX Nationals is shaping up to be one of the most action packed ten round championships in Williams Event Management's 20-year history.
Press Release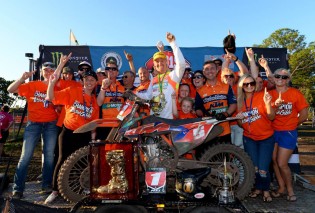 After a ground breaking year in 2015, where NRGTV and the MX Nationals brought action packed racing LIVE to viewers around the world, racers took emotionally charged championship wins, and thousands of spectators poured through gates to watch the best in the country go to battle, the 2015 series is going to be hard to beat.
However, MX Nationals Series Promoter Kevin Williams has today shared that last year's efforts were just the beginning, and that a number of big announcements will be made on the 2016 MX Nationals program, starting next week.
"As we approach the start of a brand new series, myself and the Williams Event Management Team are very excited to be heading into WEM's 20th anniversary year as a company, and to be taking the MX Nationals to a whole new level in 2016," he said.
"Collectively as a series, in 2015 we really broke a lot of new ground, and as always we are now looking at the different areas that we can step up this year, to continue to make the MX Nationals a high energy, action packed racing experience.
"In the coming weeks we will be making a number of big announcements, and we're sure that fans, spectators, teams and more will all be just as excited as we are."
Williams also spoke of the upcoming announcements, hinting that 2016 official partners and MX Nationals support classes were just some of the big things that would be revealed.
"Some of the big things we're very excited to share next week will be who some of our official partners are for the MX Nationals in 2016," he said.
"Our support classes will also continue to be an integral part of the MX Nationals this year, and we are very excited to be working with the FIM, Youthstream and Motorcycling Australia to put together support classes of a world class standard."
"We are very fortunate to have many loyal partners who continue to support the series year after year, and we are also very excited to be attracting new partners and sponsors to the championship after so much success in 2015."
Watch this space – with round one locked and loaded for April 3, 2016 in Horsham, Williams Event Management and the MX Nationals will be sharing plenty of exciting news over the coming weeks.
For more information on the MX Nationals, head to www.mxnationals.com.au