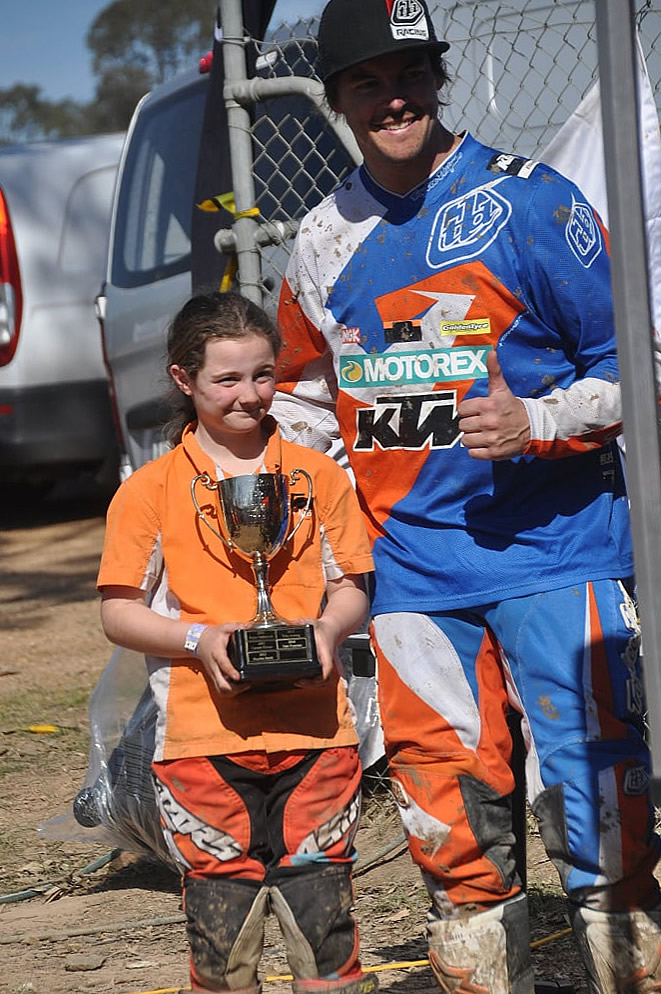 Australian off-road racing champion Toby Price has spoken out about the KTM Ride4Kids event which he attended on the weekend for the charity 'Challenge.'
By Hayden Gregory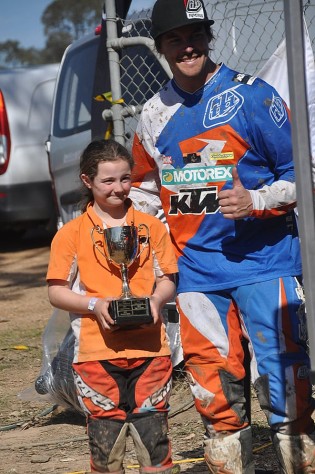 In anticipation of last weekend's event, Price responded swiftly to bad weather and cancellation news on the other side of the world. Once word was out that the rally of Peru would not go ahead Price jumped straight on the phone to his KTM team, to see if he could get a flight back in time for the charity ride.
"For me every year this event just touches me because I'm very lucky to be where I'm at and doing what I'm doing, and unfortunately these kids don't really get the chance to have a childhood as we know it, going out and playing with kids in the playground and stuff. They are always at the hospital or in treatment and going through some pretty tough times," Price said.
"To see them get away from that stuff for a day is something that we love doing and hopefully it can bring them some good memories. This is my third one and it was the biggest one we've had. There was 250 riders who came along to participate and raise money for the children so some of them may not have got as much riding time as they'd possibly wanted to, but at the end of the day we are there to try and bring a smile to the kids' faces."
The KTM enduro rider has been involved with Challenge since 2004, a not-for-profit organisation delivering support to children and families living with cancer. Price was joined at the event by young KTM riders Wayde Carter and Mason Semmens much to the appreciation of the kids and their families.
"We had Challenge kids come out; one previous kid, Nathan, and two younger girls who were new faces," Price added. "I had a 450 SX-F, and also a Rally bike with me which was on display all morning, and then I thought I'd take a couple of kids on it. We did a few little laps so people could see what the bike was like and what it sounds like with the underpipe and the big Akrapovic silencer on it. She's a big beast of a thing, and everyone was pretty intrigued to see all the Rally stuff and find out how much you've actually got to do while trying to ride these bikes. A few people thought I needed a uni degree to ride it – if that's the case I'm in a fair bit of trouble!
"I was lucky to get there this year because a few months back I was committed to doing a rally in Peru, but some bad weather went through and it got cancelled. I contacted KTM to try and change my flights so I could attend this event, and they were more than happy to help me. It's something I never want to miss if it is possible," Price finished.
Toby Price was on hand to award Jessica Robertson a brand new KTM 85 SX for raising the most funds for the charity. Jessica was also named recipient of the Andrew McFarlane Perpetual Trophy to round out a fantastic day.