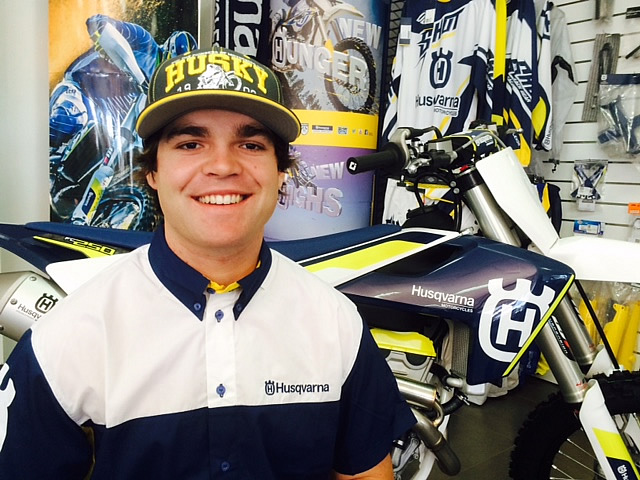 Jacob Wright has aligned with SD3 Husqvarna for the 2016 season.
By Hayden Gregory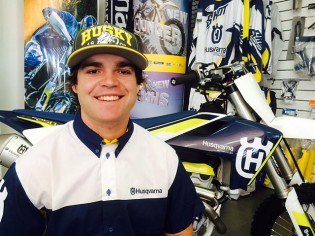 The Youngster will join an expanded team for next year alongside MX2 rider Luke Arbon and MXD competitor Kaleb Barham. Wright shot onto the scene in 2014 where in the MX1 class he took two SuperPole victories and four podium finishes at the MX Nationals.
A knee injury unfortunately left Wright out of contention for most of the 2015 season yet he is determined to get back on the bike next year as part of the Husqvarna team.
"I'm really excited, it's a new bike and a new team and everyone in the team is really enthusiastic about their job. It's going to be a good atmosphere to be involved with at the races," Wright commented.
"I didn't have the best of years this year – I didn't really get to do any racing because I had a knee injury, so I'm on the charge back to the top. Physically I'm ready to go. I'm 100% back and healthy and ready to storm 2016. I've had a lot to do with Jon (HQVA National Brand Manager Jon Hafey) since I was about 10 years old and he's helped me a lot over the years. I met Steve McKinnon in 2013 through Luke Arbon and ever since then we've been mates and talked, so it is nice that all this has come about and we are now here.
"It's so nice after the year that I've had, to be able to walk into a deal like this, it's unbelievable and I am so thankful. I just can't wait to have a wicked year!
SD3 Husqvarna team owner Stephen McKinnon believes that Wright is one of the best young riders in Australia and is excited to have him in and around the team.
"The thing I like about Jacob is, everyone can see he's got the talent," McKinnon states. "He didn't get the ride at CDR because he's a nice guy. He got it because, I think, he is the most talented guy in Australia on his day. I come from an IT world, but our entire business is about getting the best out of ourselves and I want to see Jacob performing at his 100%. I think if he does that, I'd challenge people to stop him!"