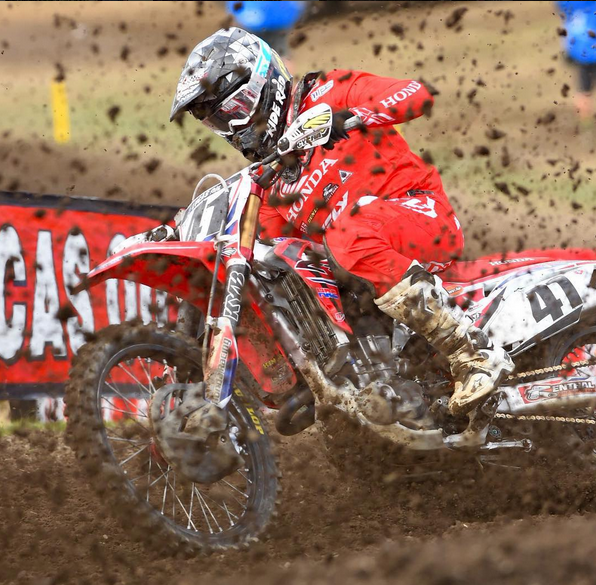 The final round of the All Japan MX National championship has been given a huge boost with the addition of gun Honda riders Trey Canard and Tim Gajser.
By Hayden Gregory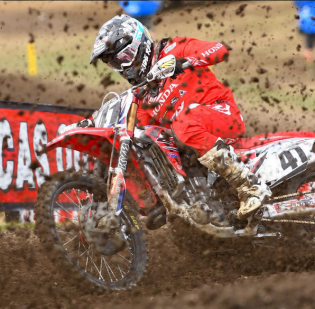 Team Honda HRC's Trey Canard will compete in the IA1 Class (450cc) in his first ever trip to the country. He will be lining up against 10-time Japanese National Champion Akira Narita and recently crowned MXGP MX2 World Champion Tim Gajser.
Prior to the race Canard will meet Honda Racing engineers for a testing session in Tochigi.
"I'm extremely excited for this opportunity to race in Japan," Canard said. "I've raced in Europe before but never there, so it will definitely be a different experience.
"I'm looking forward to the actual race but more than anything I'm really excited to meet the people that make my job possible. They have supported me throughout my entire professional racing career, so to be able to visit and show my gratitude will be very special."
Tim Gasjer will also make the trip to Japan fresh off his MXGP victory and the Slovakian can't contain his excitement.
"I am very happy to be able to compete in the All-Japan Motocross Championship Series," Gajser said. "I could not participate because of injury last year; Japan is also the home of Honda, so that is important for me and the team."
The two riders will compete in an exciting last round of competition with Suzuki's Yoshitaka Atsuta currently holding onto the championship lead.
HRC Representative Director Keisuke Inomoto is extremely pleased to have Trey canard competing in the event. "I'm really glad that we have Trey Canard racing in Japan for the first time, at Sugo," he said.
"We're hoping he can show the young Japanese riders how the AMA riders ride, and that they can learn from him in order to bring Japanese motocross to a higher level again."