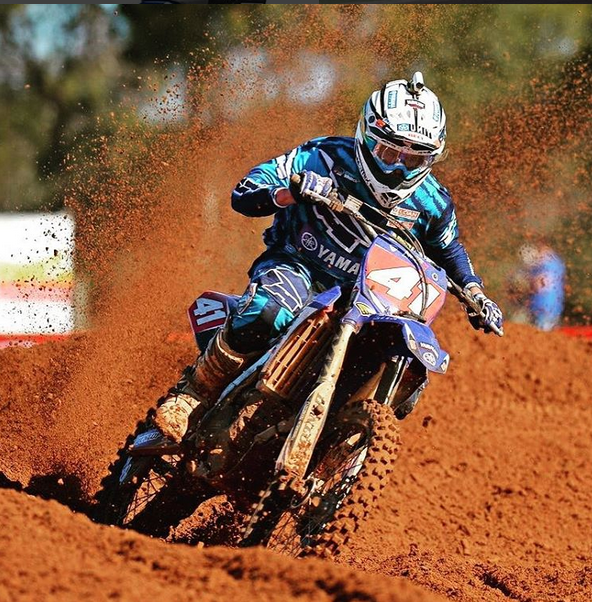 GYTR Yamaha's Wilson Todd has landed the title of 2015 MXD national champion following a 1-2 result in Coolum.      
Story by Hayden Gregory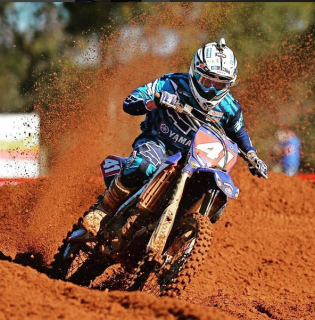 The young Queenslander had a perfect start to the day, showing his speed to be the quickest on track during warm up. Inevitably, the Pirelli MXD warm up session was an indication of things to follow.
Second placed Jayden Rykers took the first holeshot of the day commanding the race lead and placing pressure on series leader Todd. As Rykers began to extend his lead, a crash on lap four left him reeling at what could have been. The mistake left an open passage for Yamaha duo Wilson Todd and Mitch Evans to make the pass and take lead of the moto.
Down but not out, Rykers staged an impressive come back to chase down Evans and move into second place. This was as far as Rykers climbed however with Todd gaining the chequered flag and prime positioning to take out the 2015 title.
A 25-point lead separated the pair heading into the final moto of the year. As the gates dropped, it was Rykers who once again took the holeshot and moved into an early race lead. With Todd deep in the pack, Rykers once again did himself no favours by making a crucial mistake and dropping back into third position.
Settling himself, Rykers was able to show enough determination to chase down Mitch Evans and Toby Stevens to regain first position. Meanwhile, Wilson Todd was beginning a comeback of his own from back in the pack.
Todd reeled the lead riders in one by one managing to race from fifth to second place. Unfortunately for contender Rykers, a technical fault meant he was one of those riders passed, succumbing to a technical fault late in the race.
The final moto standings read Mitch Evans in first place, champion Wilson Todd in second and Bailey Coxon in third.
A 1-2 finish for Todd was more than enough for him to secure the 2015 under 19's MXD Championship.
"I'm super pumped to get this championship win. I came into the season with a lot of injuries and I just stepped it up as we went on," he said.
"I have to thank the Beaton family so much, without them this really wouldn't have been possible, so it's nice to reward them with this title after everything they have done.
"The whole GYTR Yamaha team have put in so much effort this year, so to finish up today with a championship is pretty special.
"I go in for knee surgery tomorrow morning, so I won't be able to race Supercross, but to finish up the MX Nationals with the MXD title is awesome – I'm pumped."
Despite not finishing the second moto, and finishing 13th for the round, Jayden Rykers was able to hold onto second place overall for the championship whilst Connor Tierney rounded out the top three.
Pirelli MXD round ten overall results:
| | |
| --- | --- |
| 1st | Wilson Todd – 67 |
| 2nd | Mitchell Evans – 65 |
| 3rd | Toby Stevens – 56 |
| 4th | Bailey Coxon – 55 |
| 5th | Jesse Madden – 52 |
| 6th | Connor Tierney – 47 |
| 7th | Jaiden Corrigan – 47 |
| 8th | Trent Wheatley – 42 |
| 9th | Travis Silk – 39 |
| 10th | Luke Abela – 39 |
Pirelli MXD championship:
| | |
| --- | --- |
| 1st | Wilson Todd – 585 |
| 2nd | Jayden Rykers – 528 |
| 3rd | Connor Tierney – 518 |
| 4th | Jesse Madden – 488 |
| 5th | Bailey Coxon – 448 |
| 6th | Kaleb Barham – 353 |
| 7th | Jordan Hill – 352 |
| 8th | Lachlan Davis – 349 |
| 9th | Toby Stevens – 333 |
| 10th | Jaiden Corrigan – 310 |