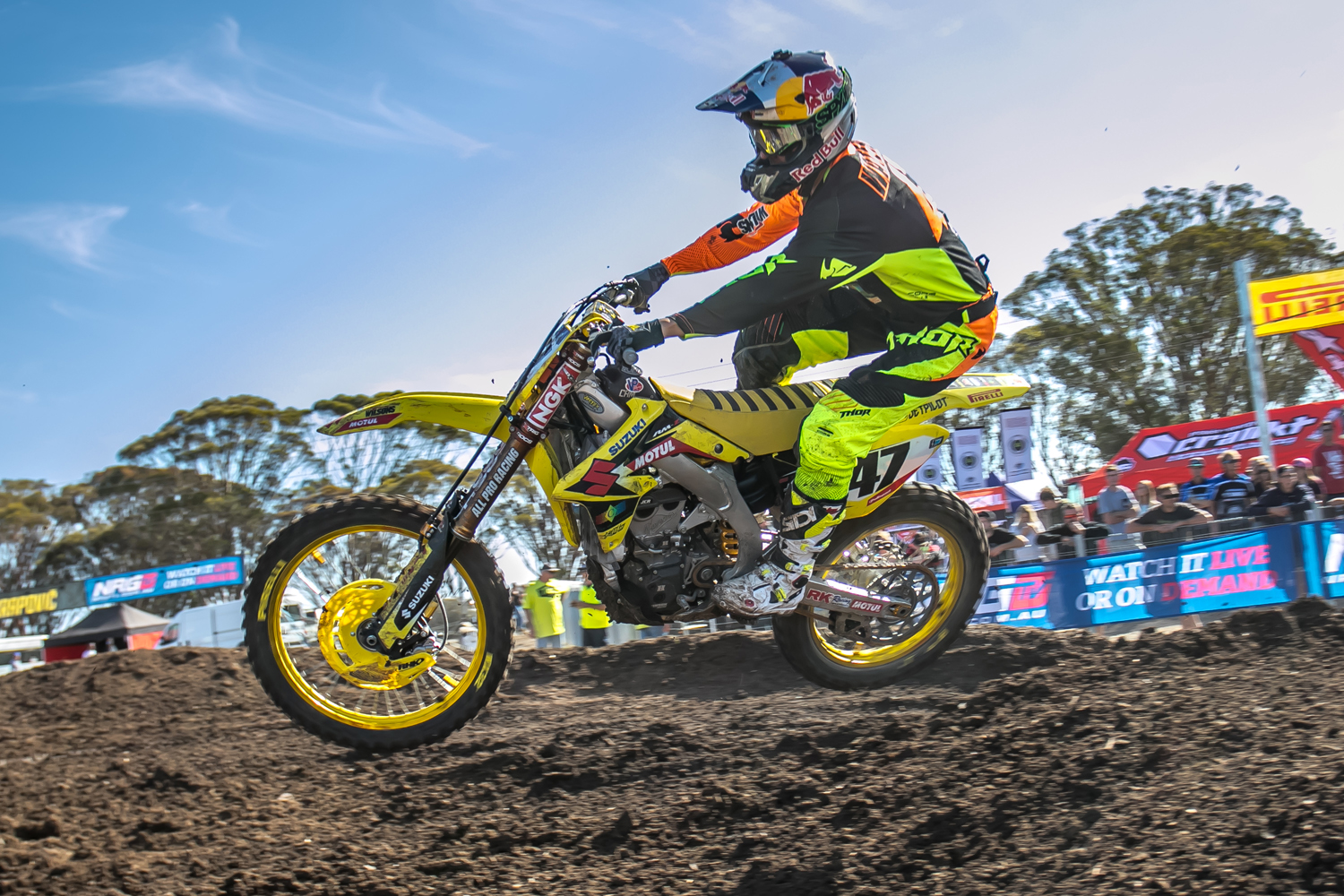 Todd Waters has finished fifth overall in his return to racing down under.
By Hayden Gregory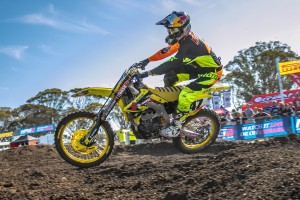 Following two years racing MXGP Todd Waters ventured back to Australia looking to make an immediate impact. In the GoPro Superpole the Queenslander was impressive scoring second place and setting himself up nicely for race one.
Unfortunately for Waters a flat tyre in the opening moto was not part of the plan and the Suzuki rider could only manage a ninth place finish.
A quick trip to pit lane would have Waters ready to go again for race two looking to make up for valuable points lost in the first. A great ride would find him a podium position in third place enough to salvage fifth overall for the round.
"Horsham was a bit of a difficult track for me – it was super hard pack, and I'm not known for that – but you know we came from bad starts and got in to third both races so overall it wasn't too bad," he said.
"I'm a bit bummed about the first race, if I hadn't have got the flat tyre I would have been on the box today, but worse things have happened and we've got something to build from.
"I'm usually known for my consistency, so it was good to get second in Superpole and all in all it was shaping up to be a nice day, but you can't help something like a flat tyre and we're still pretty happy.
"I had a lot of fun being back at the MX Nationals, and there's at least five really fast guys out there that are going to battle for race wins throughout the year. I'm happy with the bike and the team, so it will be exciting to see how it all plays out at the next round."
Waters will look to build upon his opening round performance in Appin on April 17.