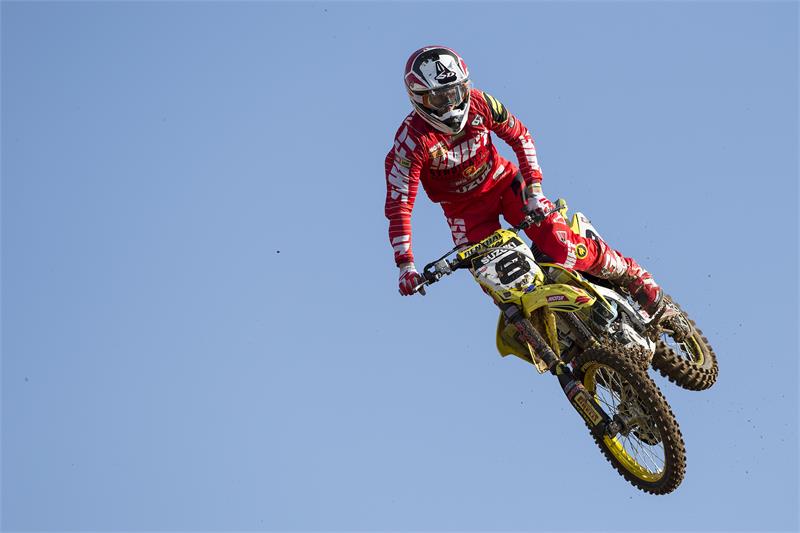 Ben Townley's racing return is in full swing as the New Zealand rider headed to the Valence International in France for a pre season hit out.
By Hayden Gregory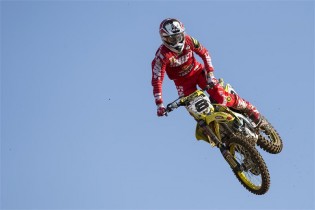 Townley is still getting used to the European conditions and is well aware of the work that needs to be done ahead of the MXGP season. In a stacked field the Suzuki rider recorded a couple of fourth place finishes in the opening two motos before a contentious move by Jeffrey Herlings left Townley crashing out of the third.
Prior to the incident Townley commented on the tough conditions in France and his battles over the first two motos.
"Coming back to Europe is not easy and the conditions are tough. It has been quite a challenge each weekend, but I'm improving every race. I started quite slow. I couldn't follow the fast guys in Moto 1, but I got more used to the track in Moto 2 and could stay with them for some laps," Townley said.
The crash in the third race has left Townley injured but to what extend we do not yet know. Stefan Everts, Suzuki MXGP Team Manager thought the move was aggressive and is concerned about the well being of his rider.
"The pass on BT by Herlings was unnecessarily aggressive. It's a pity to see that things like that happen as BT hurt his knee. There are already so many injured riders, and the season hasn't even started yet. A little respect between riders is not misplaced. At the moment, we do not know how serious it is for Ben, but we will wait and hope for the best," Everts added.
We hope the injury is not too serious for Townley and he will be lining up in Qatar as the MXGP season kicks off on February 27th.