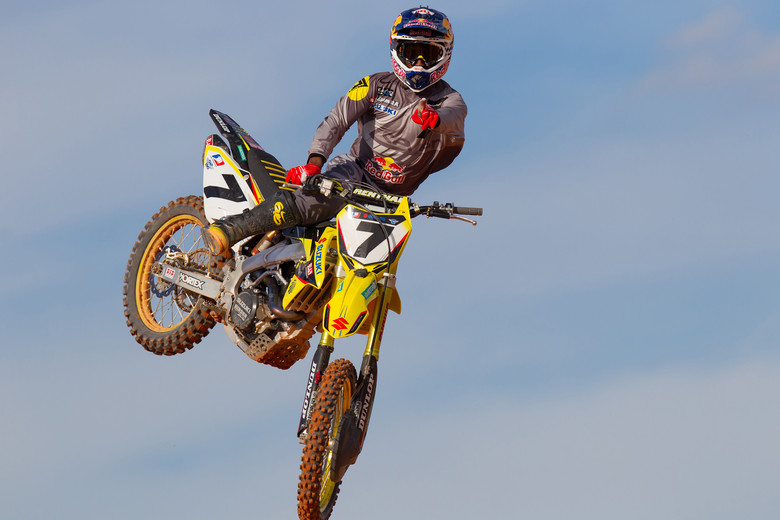 Suzuki has confirmed that blurry vision was the reason for Stewart's mid race departure in Oakland.
By Hayden Gregory
Stewart is still suffering from a concussion he picked up in Anaheim one. The crash left James knocked out on the track forcing immediate withdrawal and the inability to line up a week later in San Diego. Stewart was cleared to race in A2 before once again failing to make the main after feeling dizzy during practice.
The effects unfortunately continue to hang around for the Suzuki rider who attempted to finish his first main of the season in Oakland. During the race Stewart pulled off the track on the eighth lap and it has now been revealed blurry vision was the cause.
Team Manager Mike Webb is concerned about the well being of Stewart and is determined to put his health first.
"James came in feeling he was good to go," said Webb. "He rode three days this week and put in a lot of laps, he was riding well and looked more like the old James.
"He was solid all day and did well in his heat although didn't feel 100 percent. He got a great start in the main but after a couple laps he started to struggle with blurred vision and by lap nine he pulled off. He's going to get some tests done early this week and we'll see where we are then."
At this stage it is unclear whether Stewart will lineup this weekend in Glendale however it is seeming less and less likely.