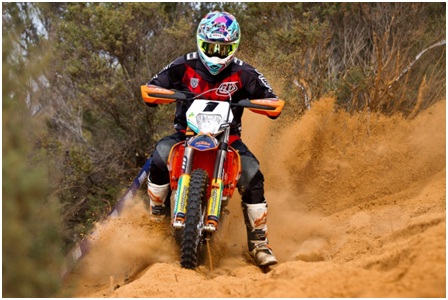 As we head to Monkerai this weekend to watch the final round of the Yamaha Australian Off-Road Championships (AORC), a number of titles remain hotly contested.
Story by Hayden Gregory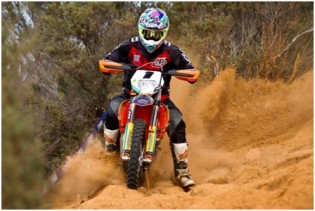 Five-time AORC champion Toby Price will ride to take out the E3 class this weekend despite already wrapping up the overall championship last round at Kyogle. The Motorex KTM Off-Road Racing Team rider will only need to finish ahead of team mate Daniel Saunders to complete the victory. Heading into round 11, Price leads by a comfortable 26 points.
The E2 class remains extremely close with only 13 points separating the top three riders. As it stands Active8 Yamaha's Beau Ralston leads with 206 points ahead of Husqvarna Off-Road Team's Lachlan Stanford with 194 points and Motorex KTM Off-Road Racing Team Rider Tye Simmonds with 193 points.
Active8 Yamaha's Josh Green (250) seems a certain victor in the E1 class standing 48 points ahead of Honda Privateer Tom Kite (202) and KTM Privateer Riley Graham (196).
The Transmoto 19 and under class will go right down to the final turn with a number of exciting riders still within title reach.  Bolton KTM rider Tom Mason currently leads alongside Kawasaki Junior KX Squad rider Lyndon Snodgrass with 189 points. The two riders will also have to keep an eye on MX1 Australia Suzuki Off-Road Team's Wil Ruprecht who has been in tremendous form and is sitting on 175 points.
The Women's class also seems beyond doubt with Yamaha Racing's Tayla Jones unbeaten on 250 points.
The Veteran's class is similarly dominated by fellow Yamaha rider Kirk Hutton who has won all ten rounds to date.
Junior Husqvarna rider Fraser Higlett is also set to take out the J4 class continuing his run of exciting form.