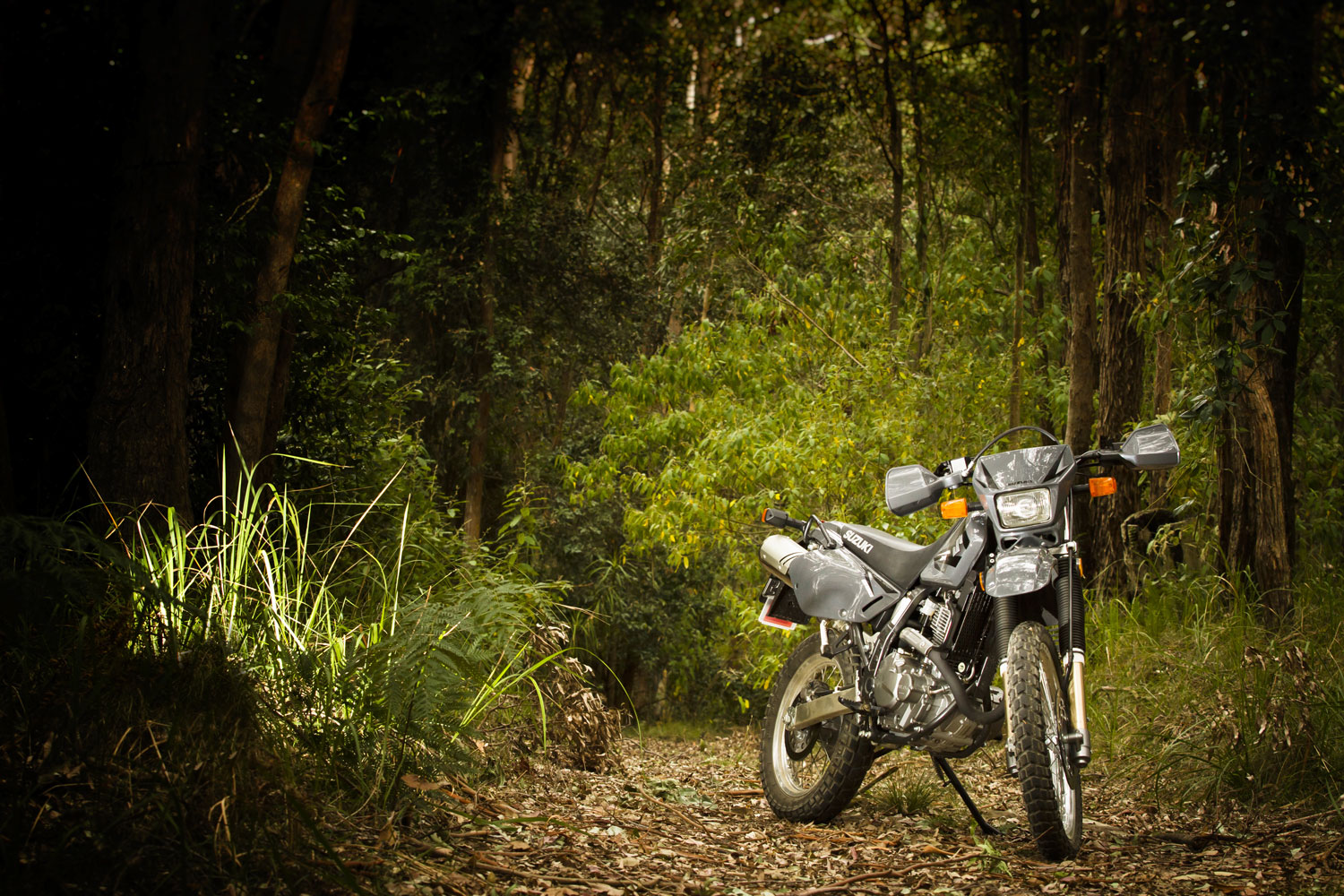 Ultimate Off Road Round Up: We test a bunch of bikes considered the best of the best in the trails.
Story Damien Ashenhurst | Photography iKapture/ Damien Ashenhurst/ Matt Bernard/ Shane Booth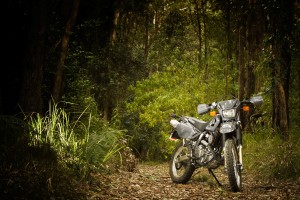 Ah yes … ol' faithful. The DR650 is a living legend and there are some blokes who would take exception to any criticism of it via physical violence. The DR is the ultimate Swiss Army Knife bike. It can do pretty much anything. You can ride it to work, ride it on the trails and cross the Simpson Desert on it. Its reliability is beyond reproach and it's often the go-to bike in the shittiest parts of this brown land. But what has to be remembered, apart from all this, is that the DR is actually a nice bike to ride. Sure the seat's too hard but the engine has plenty to give from bottom to top and the suspension is that jack-of-all-trades kind of set-up that works to suit the road and dirt user and it does it well.
A few simple mods and the DR650 can become more of anything you want – desert sled, trail blaster or dual sport runner and all of this from a low price point base that's top of the good value on two wheels list.
Opinion 1
I spent a year on a DR and I still can't get over the places I rode on it. It's a stunning bike that shows the cleverness of the Suzuki engineers way back when it was conceived. I also liked how easy it was to turn it from a trail bike then an adventure bike and then a commuter, all with minimum parts and fuss. The DR is definitely one of the great dirt bikes of our time. – Damien Ashenhurst
Opinion 2
I spent quite a few weeks with the DR650. I actually did my Ps road test on one. It's a top bike which is simple, easy to ride and will take you just about anywhere. It's suited to the dirt and tar and with a few simple mods, is an absolute cracker of a dual-sport/adventure bike. – Matt Bernard
Three Top Tips
Grab a large-capacity fuel tank.
Find a softer seat.
Fit fork emulators.
The Competition
Kawasaki KLR650
The much-loved Kawasaki still sells its brains out and has admirers the world over. Much like the DR, the KLR's success is in part because of its simplicity and reliability. While they both perform the dual-sport purpose with ease, the DR is better suited in stock form for dirt.
THiS INSURANCE QUOTE
$323.50
Can also be comprehensively insured THiS Road Bike Insurance as registrable bike
Price
$8,090 +ORC