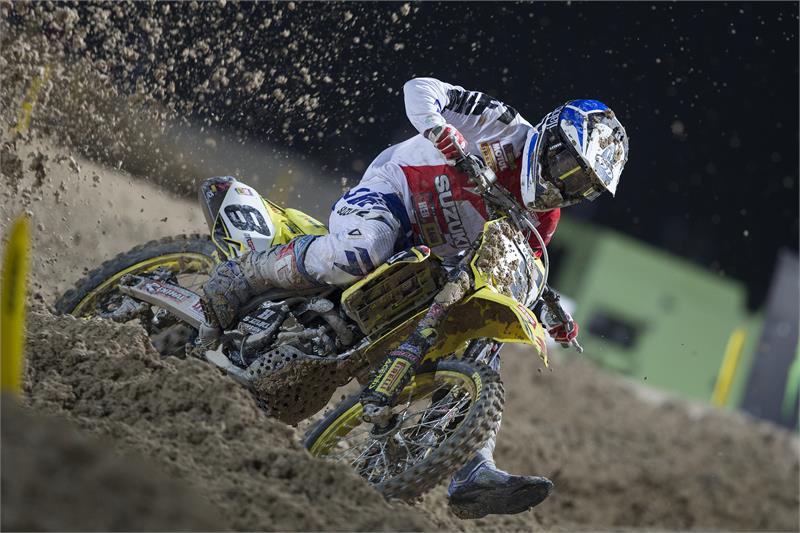 Ben Townley and Kevin Strijbos are adamant they can improve, following a difficult opening GP in Qatar.
By Hayden Gregory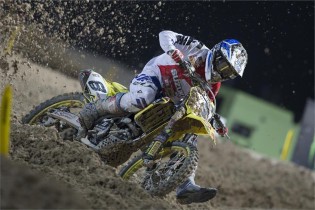 The stage was set for Ben Townley to make his long awaited return to MXGP racing. In a nervous start to the first main event the New Zealand rider hit the gate hampering his start having to play catch ups for the rest of the moto.
"I went with the guy next to me and hit the gate: Stupid. I haven't done that in years," Townley said. "The bright points were that we made a change overnight with the bike and then again between warm-up and the first moto and the guys nailed it. It was pretty good and we made progress. I felt like I had a lot of cobwebs and rust in the system and it was a really tough track for me to have my first race. It was so tricky and I think 'treacherous' would be a good word for it; there were literally potholes on the track.
Despite the poor start Townley worked his way back through the pack to eventually finish in eleventh place.
"There are a lot of positives to take out of the first moto because I went from 21st to 10th on the first lap and I was able to ride with guys who were championship contenders."
The second moto was no better for Townley as mechanical issues forced him onto the teams back up bike. Another eleventh place was salvaged but it came as a huge lesson for the whole Suzuki team.
"The second moto was just a cock-up," Townley added. "I went for the sighting lap and we had a 'mechanical'. I had to use the back-up bike and it was a huge lesson for us as a whole team. Stefan said that in 18 years of racing he never had to use the back-up machine. So we learnt a lot."
Tonwley's stable mate Kevin Strijbos admitted he also struggled in Qatar.  An eight place finish in the first before dropping a place to ninth in the second was disappointing for the Belgian.
"It was a bad weekend," Strijbos explained. "We all struggled and it looks like we are not ready yet. There is not much more I can say! My times were 'off' yesterday and today and I tried to push and thought I was riding good, but it was nothing. I had a bad start in the first moto but I tried my best and we got an eighth. It was not good but there were signs of progress. I wheelied at the start of the second moto and it was one big mess. There was no energy in me to do what I needed to do. We have worked hard for this GP so it is a bit of a mystery. We just have to hope for better next weekend."
The Suzuki MXGP team will look to better their results this weekend as the competition heads to the heat of Thailand.