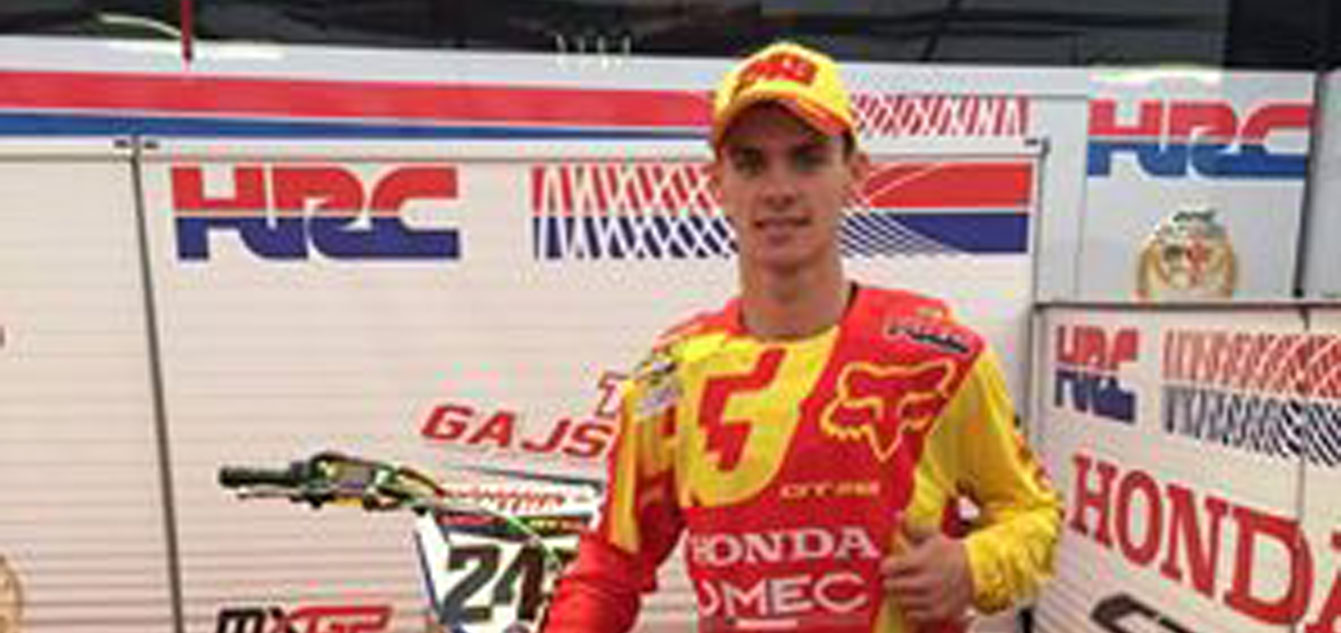 The recently crowned MXGP champion will miss the event after reinjuring his shoulder at the SMX Riders' and Manufacturers Cup.
By Hayden Gregory
MXGP rookie Gajser has had a difficult few weeks since taking out the 2016 title with injury plaguing his post season plans. Whilst practicing for the Motocross of Nations, Gajser crashed hard, sustaining heavy bruising to his right hip and shoulder and a small crack in his collarbone.
Gajser was able to recover for last weekend's inaugural SMX Cup before suffering another large crash near the end of race two. Despite his obvious pain the Slovenian was able to push through to complete the race and the third moto.
It has since been confirmed that the crash has caused Gajser to reinjure his shoulder and some time off the bike will be required, ultimately ruling him out of the upcoming Monster Energy Cup.
"I feel so bad that I can't go to the Monster Energy Cup this year because it's no secret that I want to race against the best in the world in America and I was really looking forward to it." Gajser said. "I showed at the start of SMX that I am fast also in this mix of motocross and supercross and I think it would have been a great battle this weekend in Las Vegas, but there is too much risk with the injury in my shoulder.

"It was so painful at SMX, and even though we raced in the final race I wasn't fighting – I was letting people pass when they caught me because I didn't want to have any contact in my shoulder or push harder and make it worse. I was holding on, and this is no way to go to race something as important as Monster Energy Cup. 
"When you are scared of making an injury worse, that's no way to race, so it was a very hard decision to make but we know it is the right one. So I'm sorry for the fans and the sponsors like Monster and Fox that I can't race out there, but there is always next year and I think it's important for everyone that we do it properly with the best chance of winning.
"It's been an unbelievable season this year taking the MXGP title, and for that I want to thank everyone with me for all their support. But it's also been a long season so now we need to take some time and make sure we go into 2017 stronger than ever."
"So I wish everyone the best for racing this weekend and I'll be watching, and ready to come out there next year and give it my best," he finished.
The 2016 Monster Energy Cup will take place this weekend, October 15, at Sam Boyd Stadium, Las Vegas.