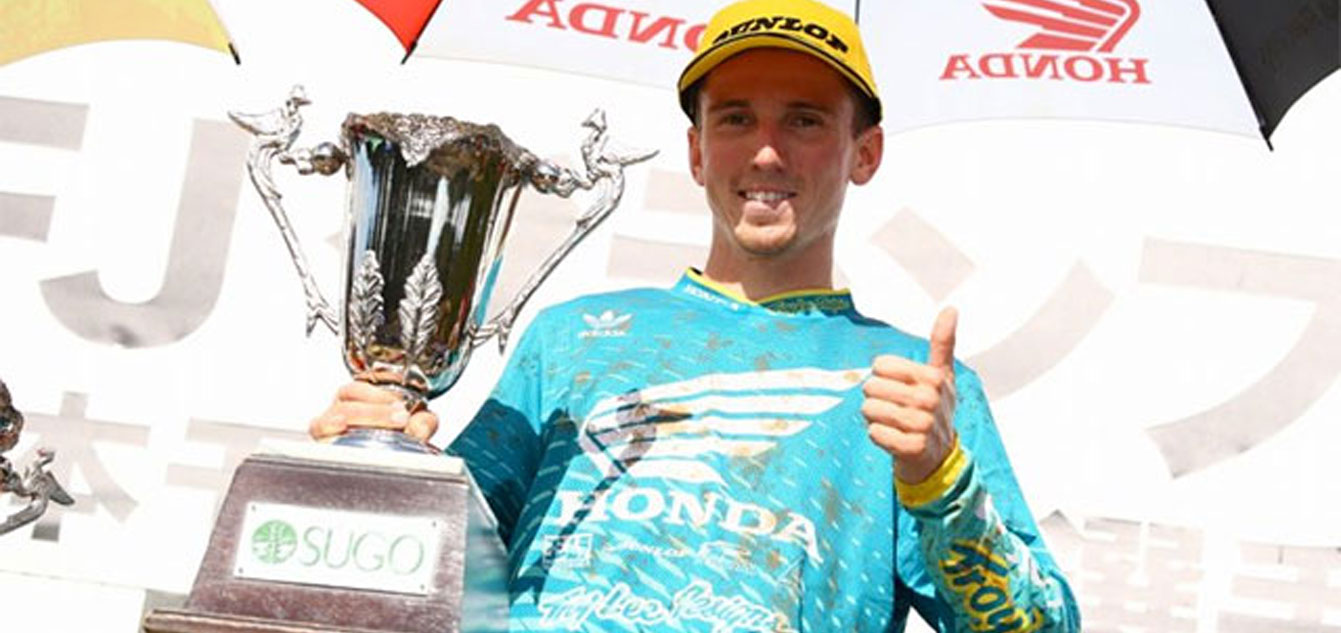 Cole Seely has won the final round of the All Japan MX National Championship.
By Hayden Gregory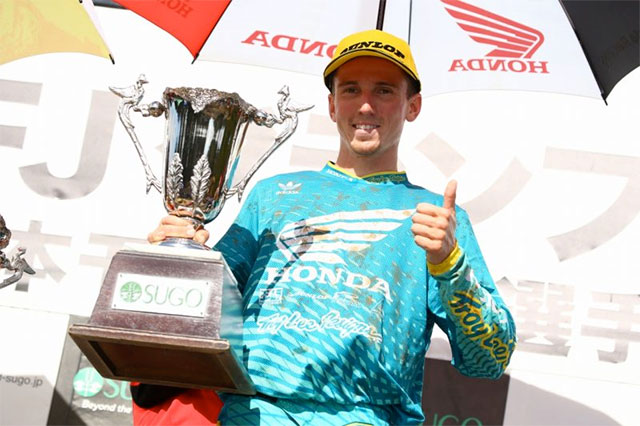 The Honda HRC rider headed to Miyagi, Japan for a guest appearance on the 2017 Honda CRF450R. In a sensational showing, Seely easily recorded the fastest time in qualifying before going on to dominate both motos.
"I'm stoked with how this week in Japan has gone," Seely commented. "I can't thank everyone at Honda enough for the opportunity to come here and do what I love. The race went great too. I was able to go 1-1 and bring home the win for my team."
"This is my second race back from injury, so it was good to get more gate time before Anaheim. It was also awesome to get a chance to see a bunch of different Honda facilities and meet so many people that help make my dream possible."
Japanese legend and fellow Honda HRC rider Akira Narita wrapped up his 11th National Championship on the night, while Tomohiro Nitsuka took out the 250 title.
"It was a good day for HRC," recalled Sam Mishima, Honda Motorcycle Sports Manager, of the Sugo National. "Cole showed a lot of good speed, taking the win in qualifying and both motos, while Akira Narita and Tomohiro Nitsuka wrapped up their respective championships. It's great having our Team Honda HRC riders come to Japan to race in front of these fans, and to visit Honda's facilities, so hopefully we can make this a standard annual trip for our team."
Overall Results
Cole Seely (1-1)
Yuu Hitata (3-2)
Youhei Kojima (2-3)
Kouichi Fukaya (5-4)
Yoshitaka Atsuta (6-5)