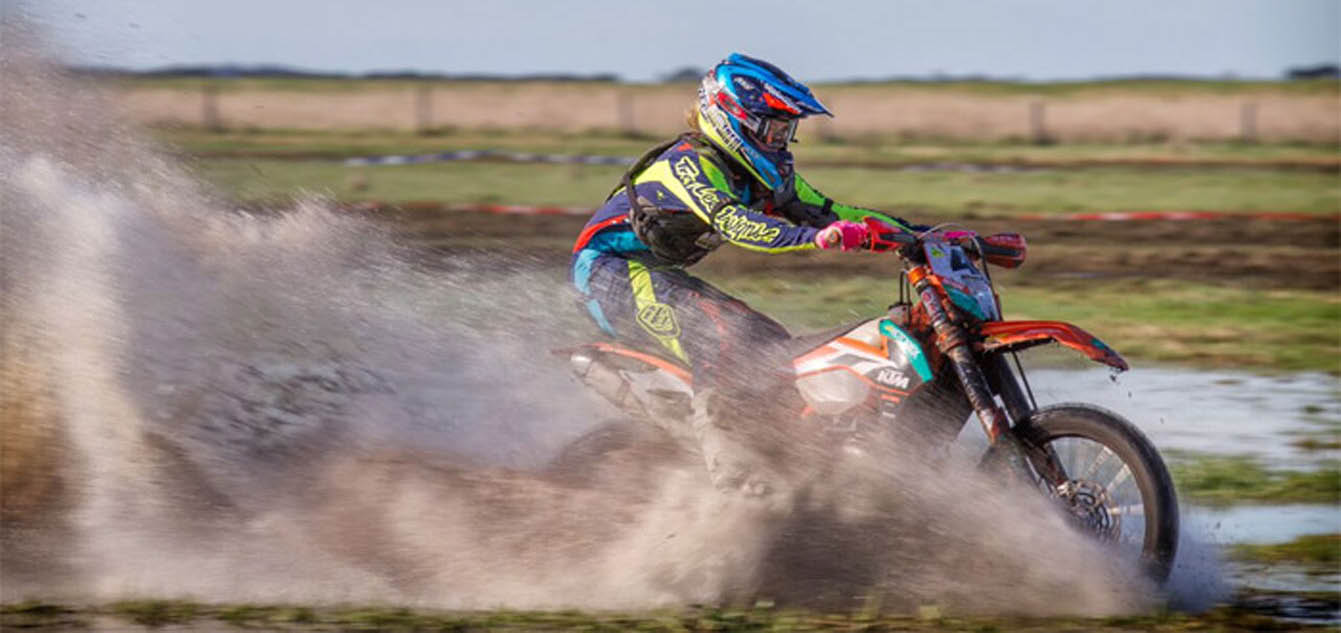 Daniel Sanders dominated the E3 class on his way to the round overall.
By Hayden Gregory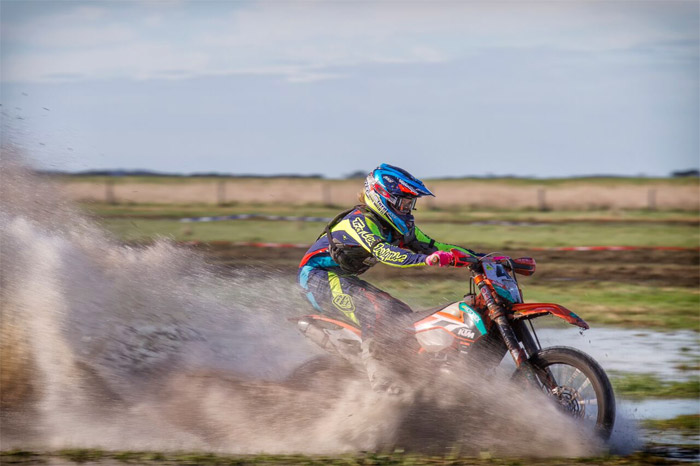 The KTM enduro rider made the most of the rain affected track leading his competitors for all four tests to score victory by a comfortable margin. Sanders time of 32:02.953 awarded him victory in the E3 class ahead of Lyndon Snodgrass and Active8 Yamaha's Beau Ralston.
Tye Simmonds scored second outright and first for the E2 class in Hedley. An injury to Josh Green opened up the field with Broc Grabham and Chris Hollis claiming second and third.
In E1, Jack Simpson stood on the top box ahead of Glenn Kearney and Riley Graham. Simpson's time placed him fourth for the round, behind Snodgrass in third.
Jemma Wilson shone in the women's class finishing in a time of 43:19.740 ahead of Emilie Karlson and Jessica Gardiner.
Only four rounds remain in the 2016 Australian off Road Championships with rounds 9 and 10 set for August 13-14 at Monkerai, NSW.
Overall results:
Daniel Sanders 32:02.953 (E3)
Tye Simmonds 32:53.359 (E2)
Lyndon Snodgrass 33:17.569 (E3)
Jack Simpson 33:21.080 (E1)
Beau Ralston 33:29.553 (E3)
Broc Grabham 33:38.252 (E2)
Glenn Kearney 33:43.344 (E1)
Lachlan Stanford 33:50.008 (E3)
Riley Graham 34:06.797 (E1)
Scott Keegan 34:09.999 (E1)
Women's Overall:
Jemma Wilson 43:19.740
Emelie Karlsson 43:32.683
Jessica Gardiner 45:03.166
Sophie Coldicutt 45:22.109
Tegan Hall 46:04.765
Kate Norman 1:00:06.325
Irene Vasilas 1:03:06.843
Angela Angela 1:09:25.743
Stacey Thompson 1:16:24.951